Vaani Kapoor, Ragini Dwivedi, Pooja Hegde, Akshara Haasan, Bhumi Pednekar & Swastika Mukherjee for top honour at 6th Annual India Leadership Conclave & Indian Affairs Business Leadership Awards 2015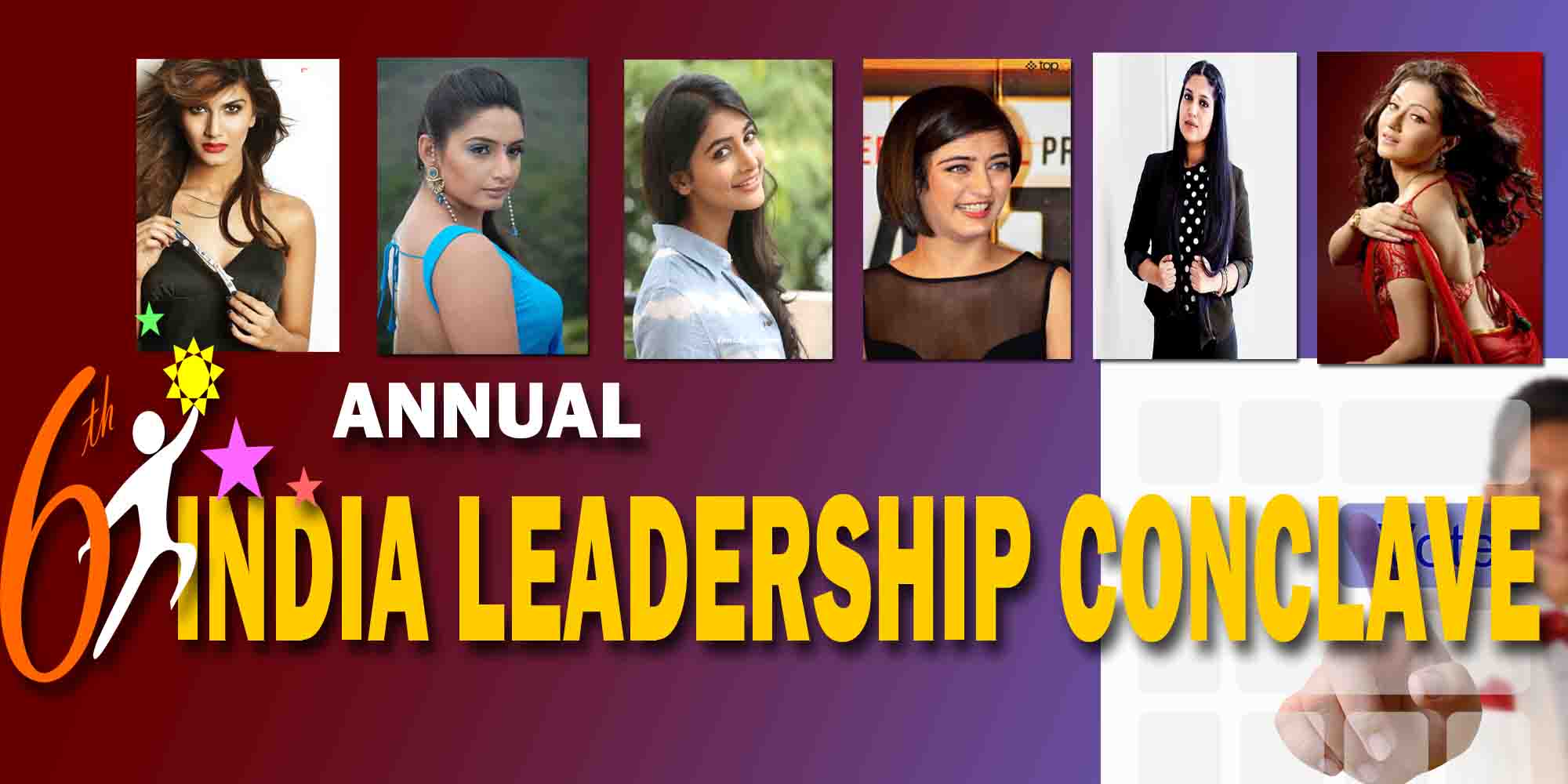 Vaani Kapoor, Ragini Dwivedi, Pooja Hegde, Akshara Haasan, Bhumi Pednekar & Swastika Mukherjee for top honour at 6th Annual India Leadership Conclave & Indian Affairs Business Leadership Awards 2015.  Bollywood's New Entrants & Southern Hotties make it to the top six finalists for the coveted India's Most Promising & Emerging face in Cinema (Female) 2015 at ILC Power Brand 2015
The much awaited & Asia's biggest meeting point for thought leadership conclave organized by Network 7 Media Group's initiative from the nation's most widely acclaimed news media India Affairs will host its 6th edition under the theme "India @ 58" : Learning Lessons From The Past And Restrategizing For The Future" at the  6th Annual India Leadership Conclave & Indian Affairs Business Leadership Awards 2015 in Mumbai, India on Friday, the 21st August 2015 where top leaders from the various sections of the society will assemble to make an analysis of India's journey from independence & the important milestones that the country has achieved since last 58 years & the areas where India has remained silent & unmoved & has given a big miss. Currently in its 6th year since the last five successful editions held annually uninterruptedly in key states of the country where the platform evoked great degree of interest & made headlines,the Conclave will be debated & discussed by the speakers of eminence from the world leaders, industry icons, Politicians, movie stars, rebels, peacemakers and social activists. The Grand Annual Affair of Indian Affairs Conclave has been a sold out event & attendance from over 350 delegates coming from india & across the globe. India Leadership Conclave & Indian Affairs Business Leadership Awards 2015 is also keenly a awaited platform for its power brand awards called ILC Power Brands. From business to politics, cinema to sports & public service to social service, ILC Power Brand Awards are the most coveted prestigious & credible awards by an eminent panel of jury members, conferred to top leaders of the country. Iconic leaders like Ratan Tata, Mukesh Ambani, late former prime minister Rajiv Gandhi, Arvind Kejriwal, Priyanka Chopra, Kiran Mazumdar shaw, Narayan Murthy are few of the names who are the recipients of the awards in various categories.
Here are the profile of the final nominees
Vaani Kapoor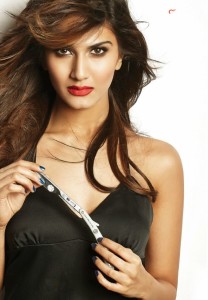 Vaani Kapoor is a gorgeous model turned actress. She made her Bollywood debut with the  movie "Shuddh Desi Romance" starring Sushant Singh Rajput and Parineeti Chopra. Filmmakers of the movie wanted a new face, so they took Vaani Kapoor as the second female lead. This charming actress played the role as "Tara" in the movie. Vaani Kapoor has even signed a three-film deal with the prestigious Yashraj banner.  Vaani Kapoor was born and brought up in Delhi to a businessman father. Her parents were comfortable and cool with her choice of doing modelling and then pursuing her career in acting. Infact they supported her in every possible manner. She had already done several ads for both national and international brands. Vaani has some unique charm which makes her quite admirable and adorable. She completed her graduation in Tourism from IGNOU. She took up a year program in Hospitality with Oberois in Jaipur. She used to say that , It really helped me evolve holistically as a person. Thereafter, she worked with ITC and got a good professional exposure.
The Delhi-based Vaani started her career as a model and has done many brand endorsements. When she came to Mumbai, she got to know about the movie Shuddh Desi Romance. "I went and met Shanoo Sharma (casting director for Yash Raj Films) who was looking to cast a newcomer for a film. She did not like my pictures. She asked me if I know anything about acting. She also made me dance for two hours. She did not seem impressed with me at all," Vaani said. She also added,"I had a tough time to get this movie. I had to do screen tests and auditions one after the other." She feels blessed to meet the right person at the right time so as to gear up her career. aani kapoor, who did a prominent role in the Yash Raj Film Shuddh Desi Romance, recently bagged the Best Debut Female Actor award in Zee Cine Awards 2014. Actress will be seen in the southern remake of Yash Raj films "Band Baaja Baaraat" titled "Aaha Kalyanam", hopes her film gets an equally good response. Movie is Yash Raj Films'(YRF) first south production. It also features actor Nani and will release in Tamil and Telugu languages.
Ragini Dwivedi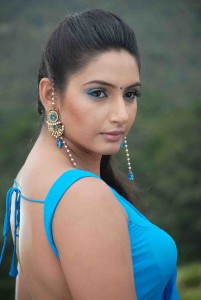 Ragini is Bengaluru born Punjabi girl. Her father is a former Army General.Ragini Dwivedi is runner up in 2009 Femina Miss South India contest. She also won Femina Miss India title for Miss Beautiful Hair Title.Her first movie is Holi which meant to be an educational documentary and not for commercial release. She played the role of devadasi in the movie. In fewer than five years, Ragini Dwivedi has emerged as a top star in Sandalwood. She is one of the few female stars to have a fan club of her own. The actress talks about swirling rumours, casting couch and the state of industry now. he Bengaluru born Punjabi girl, Ragini Dwivedi was the Femina Miss India South 2009. She was a regular on the fashion circuit before stepping into movies. Industry biggies who saw her perform at the Southscope Cine Awards 2010 fell in love with her. It's no surprise she's been getting offers from Tamil and Malayalam cinema as well. Having acted opposite some of the biggest names in Kannada, Ragini makes her Malayalam debut with Kandahar, the high-profile film which has Amitabh Bachchan playing a prominent role. She was spotted at the age of 20 by fashion guru Prasad Bidappa who trained her for the world of glamour. Beware boys! Ragini's dad is a former Army general. Arvind G Shivakamal has a tête-à-tête with the leading lady of Kannada cinema. Dwivedi's first release of 2014 was a bilingual film known as Nimirndhu Nil in Tamil language and Janda Pai Kapiraju in Telugu, her first film in Telugu. Her second release of the year was Ragini IPS, the long delayed film and the first Kannada film to be named after an actress.Cast as a police officer Ragini, the film marked her break from glamorous characters that she had a reputation for portraying. The film however opened to mixed reviews from film critics. Her next release was Namaste Madam, a remake of the 2002 Telugu film Missamma. Her performance as Radhika, chairperson of a multinational corporation playing as a seductress, received positive reviews from critics. Her first release of 2015, Shivam saw her appear in another glamorous role as a femme fatale, and as a parallel lead alongside Upendra. As of April 2015, Dwivedi has her films Parapancha in its post-production stages which is set to release in mid-2015. She is currently filming with Faisal Saif's multi-lingual film Amma and Ranachandi. This apart, she has Ravindra H. P. Das' Ragini Superstar, Shrungara, Sai Prakash's Lady Singhamand Srinivasa Raju's Nati Koli in their development stages.
Pooja Hegde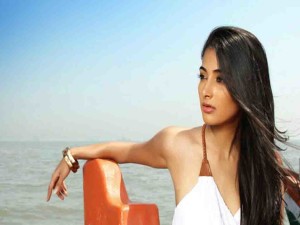 Pooja Hegde is an Indian model and actress. She has been crowned as the Miss Universe India 2010 second runner up. She is going to make her Kollywood debut opposite Jiiva in Mysskin's upcoming, Mugamoodi. Born on October 13, Pooja completed her schooling from "Maneckji Cooper Education Trust School" in Mumbai, Maharashtra. She is also a trained Bharata Natyam dancer.[3] Her native place is Mangalore, Karnataka.  She was the second runner up in the Miss Universe India 2010 and Miss India south 2010 runner up. She was also crowned Miss India South glamorous Hair 2010 and Miss India talented 2009. Currently, she is shooting as the lead actress for her debut Tamil film Mugamoodi opposite Jiiva. She plays the role of a bubbly and fun-loving girl who inspires the male lead to change. Mugamoodi would mark the debut as heroine in Tamil films for Pooja and she expects a good outing as the hero and director are known for their substantial films rather than for doling out run-of-the-mill stuff.
Akshara Haasan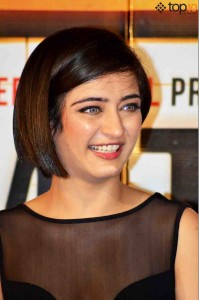 The daughter of Indian film actor Kamal Haasan and younger sister of Shruti Haasan, Akshara Haasan is going all out to launch herself in Bollywood. She wants a dream debut in B-town and has moved to Mumbai, where she is staying with mom Sarika at her flat.She is also networking strategically to land the right kind of films. On January 5, 2011, she made heads turn when she appeared with Sarika at the reception of Imran Khan and Avantika. Unlike Shruti, who wants to work in the south as well as in Mumbai, Akshara is focused on making her mark in the Mumbai film industry. No wonder that Akshara Haasan is spotted at numerous events and parties these days where celebrities gather.To her credit, instead of appearing a snooty star daughter of superstar Kamal Haasan and Sarika, Akshara is always friendly. Akshara Haasan has been mingling with people to get noticed in the industry."Akshara Haasan is close to her mom. And Sarika is using her contacts to get Akshara some work." Shruti, on the other hand, has had a turn of bad luck in Bollywood. After a series of mediocre films such as Luck and Dil Toh Bachha Hai Ji, she is now giving time to the southern flicks she picked up recently. Besides, she is also concentrating on her music career.Meanwhile, according to reports, Akshara Haasan is also devoting time to learning Hindi and getting her photo shoots done.If you have extra information about Akshara Haasan, Please tell us by posting comments below we will update information.The youngest in actor Kamal Haasan's family, his daughter Akshara has debuted in R Balki's much-awaited film 'Shamitabh', starring opposite Tamil actor Dhanush and legendary Bollywood actor Amitabh Bachchan. There is a lot of interest in Haasan's debut, especially since both her parents and her older sibling, Shruti, are all stars in their own right. But what has users on social platforms buzzing is also Haasan's interesting new haircut. Haasan has shorn off her long hair for the film, deviating from the traditional style favoured by Indian actresses. Her tight cap of hair falls over on one side, accentuating the frame of her face, making a chic statement. The one-sided cut paired with her three piercings give her a tough image, without diminishing the attention from her grey eyes. Haasan when asked if she was intimidated by the thought of working alongside two major stars replied confidently saying they made her feel comfortable and were very supportive, according to the Times of India.Bachchan said: "Akshara came fully prepared and in fact were intimidated by her confidence.". The young actress is known for having turned down several films, including Mani Ratnam's 'Kadal' before accepting 'Shamitabh'. She worked as an assistant director in the past with Rahul Dholakia, as well as with her father Kamal Haasan on the 2013 Tamil film 'Vishwaroopam'.'Shamitabh' is a combination of the last two letters of Dhanush's name and Bachchan's first name. Bachchan's avatar in the film has also received a lot of attention: the actor dons a scruffy bearded look, with combinations of unkempt suits. Yesterday, he revealed the trailer of the film that is slated to release on February 6, 2015.
Bhumi Pednekar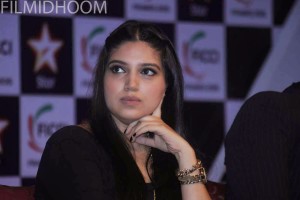 Bhumi Pednekar made her debut in the breakout hit Dum Laga Ke Haisha, in which she plays Sandhya, a 22-year-old teacher.In the movie, she gets married to Haridwar boy Prem (played by Ayushmann Khurrana), who is disappointed that his new wife is overweight. The film then explores the dynamics of their marriage, thereby commenting on the institution of marriage as a whole.Bhumi has won audiences and critics over with her performance, with many calling it one of the best debuts of recent times. Moreover, she has been appreciated for being comfortable with her appearance.But she doesn't look like that anymore. Pednekar put on nearly 15 kg for her role in Dum Laga Ke Haisha, and has since lost nearly 20 kg.She has always been comfortable with her appearance, she says, and will gain (or lose) weight as per the demands of roles.Dum Laga Ke Haisha has become a surprise hit, and Bhumi has been signed on for a three-film deal with producers Yash Raj Films.
Swastika Mukherjee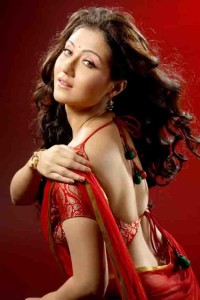 Post her brilliant portrayal of a seductress in Detective Byomkesh Bakshy!, actress Swastika Mukherjee says she has no apprehensions about audience's response to her on-screen friendship with Paoli Dam in upcoming film Family Album.When asked about the homosexual angle to the film centering around two women, Swastika told PTI, "My character has a special person in her life. Every human being can have a special person in her life. In my case she is a woman. That is not a big deal.". "The character, which I am playing is surrounded by her own family members and friends like all of you. It is a film, which you can watch with the entire family. There is nothing vulgar in it and I know the audience will accept my role, which is a bit unconventional, in the same way as they did in my previous films including the portrayal of Angoori Devi," she added.Recalling her role in the much acclaimed DibakarBanerjee's sleuth drama where she played the role of a 1943 film diva, Swastika said, "I had to do lots of research to go beyond the surface of the character who belongs to the 1943 film era."I always love portraying roles in films, which I find challenging enough. From Dibakar's Detective Byomkesh Bakshy! to Mainak's Maach Mishti & More and Take One.Sushant Singh Rajput starrer Detective Byomkesh Bakshy's lead actress Swastika Mukherjee  was seen raising the heat in the film is controversy's favourite child.The Bengali beauty has made more news for all the wrong reasons than her acting skills. Swastika who spent her childhood leading a simple life with her parents Santu Mukhopadhyay, Gopa and younger sister Ajopa did her schooling from Carmel School in Kolkata.In the year 1998, her actual journey started when at the age of 18 she fell in love with Pramit Sen and got married at that tender age. Having an unhappy marriage, Swastika and Pramit's wedlock only lasted for two years. Swastika accused Pramit of physically abusing her and locking her out of their home when she was pregnant and filed charges against him for cruelty. Pramit who had filed for divorce in the year 2000, changed his mind when Swatika had established her name in her filmi career.Swastika has a daughter Anwesha from her first marriage, who was born in the year 2000.To move on in life Swastika enrolled at the Ananda Shankar Centre for Culture to learn dance from veteran Tanusree Shankar in the year 2001
The Award ceremony will be held on 21st August 2015 in a glittering evening where the country's top leaders from all spectrums of the society & the result will be announced.
………………………………………………………………………………………………………………………
India Leadership Conclave Awards 2015
At India Leadership Conclave's ILC Power Brand Awards are the most awaited, credible & prestigious titles conferred to top performers & achievers for bringing a transformational changes in their respective fields while others could not dare to risk & venture into. Indian Affairs Business Leadership Awards also repackaged as ILC Power Brands signifies the importance of a winner whose persistent initiatives in making a change in style, approach & leadership are recognized by the eminent jury members of the Network 7 Media Group. While individual accomplishments in innovation, leadership drive & sustained campaign has driven & impressed the voters in india to chose the top leaders, corporate houses, social organizations, educational institutions & public service firms are selected based on a meticulous selection process & methodology involving the stakeholders, public at large & industry experts. The real thrust is focused on abilities to stay unafraid amidst the uncertain times & unleashing the challenges to make india proud. Indian Affairs Award Winners are those leaders who have a story to tell you of their road to success. We have heard them, have you?