Judge Suggests Day-to-Day Hearings in Salman Khan Hit-and-Run Case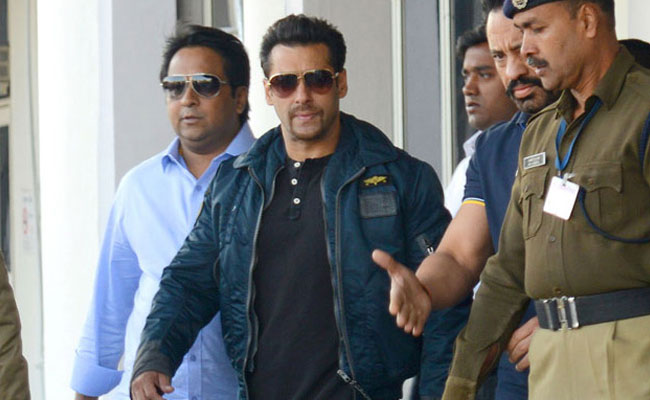 Mumbai:  The hearing in 2002 hit-and-run case involving actor Salman Khan continued on Tuesday, with the cross-examination of Dr Shashikant Pawar, who took the actor's blood sample at Mumbai's JJ Hospital the night of the accident. The sessions court hearing the case has adjourned it to January 31, with the prosecution saying it wants to introduce three new witnesses, including the magistrate who recorded Salman's statement under section 164 CrPC, during the trial in lower court.
The deposition of Dr Pawar had been seen as crucial to the case, in which the Bollywood star is alleged to have been at the wheel of a car when it rammed into a bakery, killing one and injuring four. The allegations against the actor have been that he was inebriated. However, his lawyers have been arguing that Mr Khan was not driving the car.
During the cross-examination, Dr Pawar told the court that he had smelt alcohol on Mr Khan's breath, and that he had taken blood samples with the actor's consent. Giving a detailed breakdown of the process by which he took the blood samples, Dr Pawar said he was not an expert in the process of preserving blood samples.
He told the court that he had learnt the procedure from his predecessor, and was unsure if government notifications are published regarding standard procedure for sealing bottles.
Adjourning the case to January 31, the judge suggested that the hearings be held on a day-to-day basis from February 12 to 18, to expedite the case, which has already seen delays. Mr Khan is being tried for culpable homicide not amounting to murder. If convicted, he could spend up to 10 years in prison.
For years, his lawyers have argued that Mr Khan was not driving the car. The prosecution alleges that he was, and has called at least two witnesses in the ongoing trial to prove that the actor was at the wheel. A hotel parking attendant told the court that he had seen Mr Khan sit in the driver's seat but had not seen him drive off and another witness testified last May, claiming that the actor had exited the car from the right side