Why Arvind Kejriwal must tell the nation that there are no Kejriwal Camp?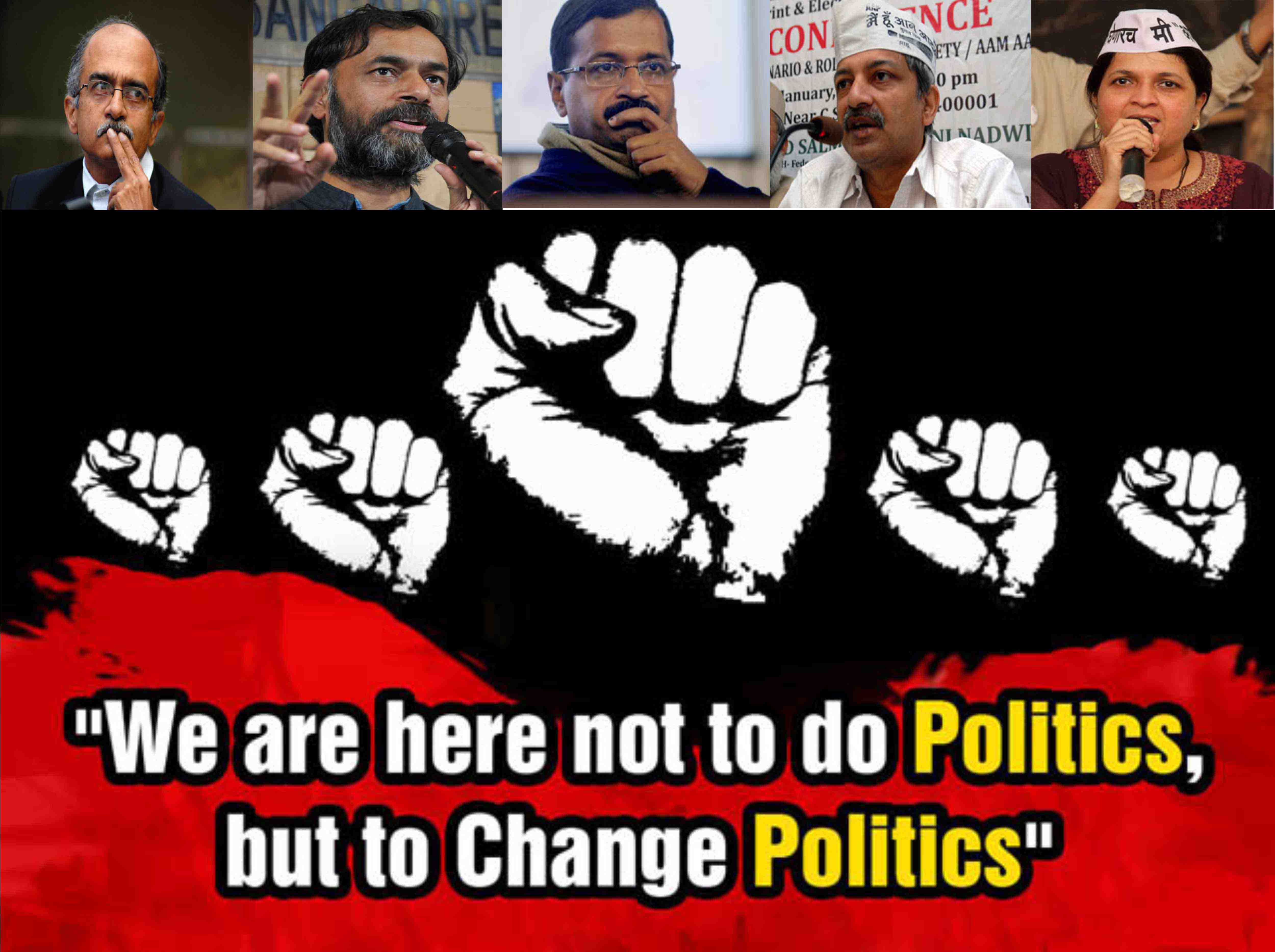 Why Arvind Kejriwal must tell the nation that there are no Kejriwal Camp?
Kejriwal must prove analysts wrong by re-installing Prashant Bhushan and Yogendra Yadav
Satya Brahma*
Ever since the Delhi Election result declared & AAP's sweeping victory in Delhi by bagging 67 of 70 seats at a time when Narendra Modi wave swept Maharashtra, Haryana, J & K & knocking the doors of the Delhi people to vote BJP for governance & reforms terming Arvind Kejriwal as an anarchist & AAP should be sent to jungle, the combined force of AAP rose to the occasion & worked with sincerity & dedication spending sleepless nights. The Victory for AAP led by Kejriwal has three important factors
Arvind Kejriwal's clean image
Dedicated Volunnters
Positive Campaigning
The message of AAP was loud & clear that it was indeed unstoppable & India was looking at a party that may well give an alternative politics to India. Even Leaders across the states were camping in Delhi spending their personal money to ensure victory for the party. It is true that certain leaders got carried away & nurtured personal ambitions resulting in sharp division of differences. It was the same Yogendra Yadav with party stalwarts Ashutosh, Ashish Khaitan who guided the younger spokespersons like Raghav Chadha & Atishi Marlena & others to lead the TV & Media battles & people liked them in sharp contrast to Congress & BJP's regular opposition bashings. Mayank Gandhi & Anjali Damania had their own genuine reasons to express their grievances.
Now Arvind Kejriwal must realize that if he is the captain of the boat, than he should take all members into the boat & not dump them in river because certain incidences are really important for the party to think. Arvind must realize that sooner he finds solutions, it is better as Congress is revamping & BJP will leave no stones to leave the battle without a fight. Party volunters should not be taken for a ride

The author is Editor-In-Chief of Network 7 Media Group