DK Ravi's father-in-law Hanumantharayappa – My son was constantly under threat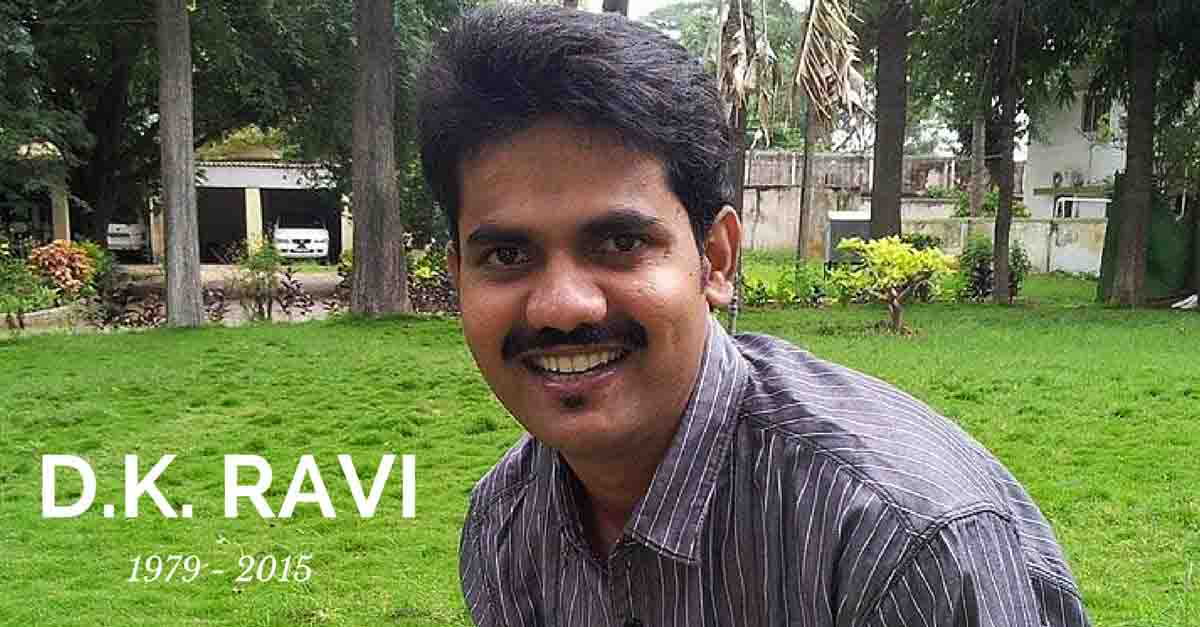 Bengaluru: Amidst conflicting reports that strained personal relationships and a romantic link with a woman IAS officer drove D.K. Ravi to suicide, his father-in-law Hanumantharayappa sought to set the record straight claiming he did not notice  anything abnormal in the IAS officer's behaviour. In an interview with Deccan Chronicle, he admitted to the fact that he played a role in getting his son-in-law transferred to Bengaluru from Kolar fearing a threat to his life.
Excerpts from the interview:
How was your relationship with D.K. Ravi?
More than a son-in-law, both of us were friends with each other. My daughter and Ravi would stay at our Nagarbhavi house during weekends, and at that time we always made it a point that we would have breakfast and dinner together. During the meals, he used to share many details about his work. He was normal as usual and I could not see any change in his behaviour.
There is speculations doing the rounds that D.K. Ravi could have taken the extreme step due to personal/familial issues. What is your say on this?
The couple was extremely happy as far as I know. They had no children and I thought both of them would have planned their family. And we were on good terms with Ravi's parents as well. Ravi had plans to move into a house with his wife and his parents in Vasant Nagar, but as renovation work was continuing there, they had decided to temporarily move into a flat in St. John's Wood Apartments in Chikka Adugodi.
You said it was you who got Ravi transferred from Kolar to Bengaluru. What makes you feel that the threat perception in Bengaluru is less than that in Kolar?
It was not the question of threats alone. He had worked over one year and three months in Kolar and gained the trust of the entire district who supported him. Except for MLA K.R. Ramesh Kumar, all the present sitting MLAs were in favour of getting Ravi transferred from Kolar, which Ravi himself disclosed to me. In the meantime, the case of a prominent builders' group came up in the Karnataka High Court. Bangarpet MLA, S.N. Narayanaswamy approached the chief minister and demanded his transfer saying that there were recommendation letters from all sitting MLAs to transfer Ravi, and he himself told me this. Then I started hearing that that the builders' group had underworld connections and there was a threat to the life of my son-in-law. Hence, after discussing this with Ravi, I approached the CM to recommend his transfer. Until then the CM himself did not know that Ravi was my son-in-law. And that's how he was transferred to Bengaluru in October last year.
Did Bangarpet MLA S.N. Narayanaswamy get in touch with you before or after Ravi's transfer?
No, S.N. Narayanswamy did not get in touch with me for anything. I heard that the day after Ravi got transferred to Bengaluru, the Bangarpet MLA had gone to Tirupathi, tonsured his head and was seen celebrating and distributing sweets before the District Commissioner's office in Kolar as the transfer happened finally. Ravi had told me this too.
Did Ravi share with you anything regarding his work over the last 15-20 days over his work at the Commercial Taxes Office?
Around 15-20 days ago, when he had begun with the raids, casually he had told me that, here too it's the same case. There is a lot of pressure demanding me to deviate from working. Nobody is allowing me to carry on the work properly. When I told him that when he had done raids on Embassy Group that its stakes are owned by powerful ministers, he said whosever it is? I had made a list and I am continuing with my raids.
What do you have to say about the rumours about an alleged love affair between the IAS officer and his batch mate and about the calls that have been made to Ravi's phone on the day of his death?
I am not aware of hearing anything like that and if there is something like that, everything will come out during investigations while the phone call record details are examined by the investigators.