Fashion Photographer of the Decade Tina Dehal speaks her mind on how the Photography has evolved over the years!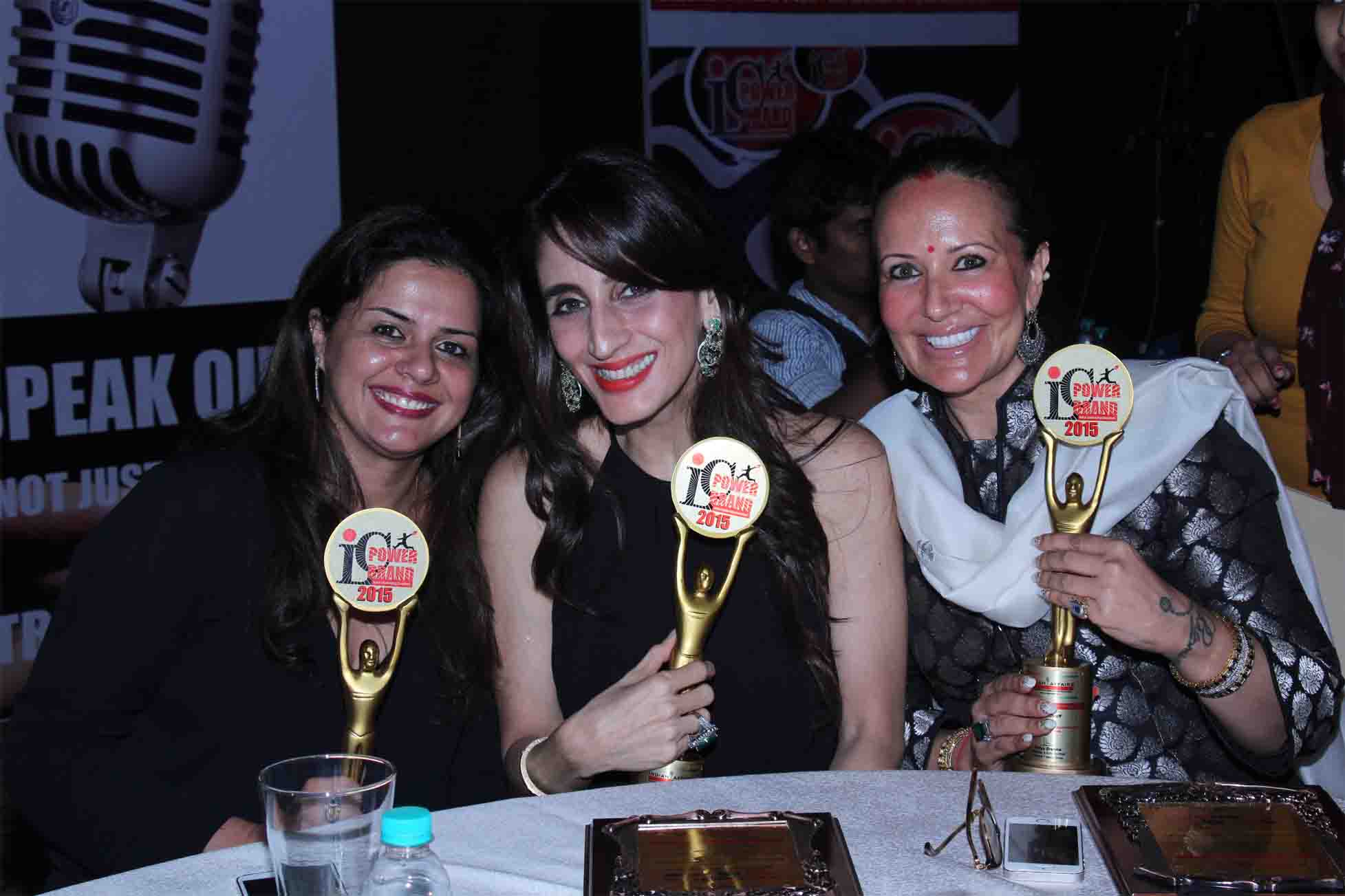 Tina Dehal, arguably, India's top Photographer was recently crowned at India Leadership Conclave's Platform as Fashion Photographer of the Decade. The Jury posed the questionnaires to the vivacious Photographer as a part of selection methodology.
Fashion Photographer of the Decade Tina Dehal speaks her mind on how the Photography has evolved over the years! pic.twitter.com/QLbelp6ouD

— Indian Affairs (@Indian_Affairs) September 29, 2015
---
Architect, Marine Biologist…I dreamed of being all these things, BSc, Economics, Computers… I Studied them too, but in the end chose to follow my heart. Be creative in an artistic field.I cant say I've been taking pictures all my life, it happened quite accidentally, I needed a medium to capture my thoughts and my imagination, tried sketching them, painting, couldn't really capture them. Eventually I realized film was the medium where I could capture mood, lighting, styling, all of it the way I imagined it, photography is a way for me to capture my imagination, you cant get into my mind, but I can bring it out to you, its forever challenging, you can never stagnate, just as your mind evolves so does your work. It's a never-ending process. Education took me all over the world, international Finance took me to America, Cornwall to do a Degree in Photography, but London College of Printing was where I learnt it all, it gave me the chance to work with Photographers, Top Models, Stylists and make-up artists. Practical experience taught me the norms of the trade. Fashion was the breaking ground for me, but over time I have moved on to Advertising, Film Publicity, Lifestyle, Jewelry and Portfolios". Four years ago, I partially shifted base to Goa, to open a restaurant "I-95" with my partner, I now shuttle between my homes in Goa and Bombay successfully juggling photography and I-95. After the success of I-95, we have plans of opening more restaurants in the near future. You can check I-95 at www.i95goa.com
Now concentrating on Photography full time, along with my regular work there are 2 books in the pipeline, Art prints that will be available on this site and in a few lifestyle stores…will keep you updated on the progress..
What according to you is traditional Fashion Photography& contemporary Fashion Trends in Photography?
To be honest, the difference can be noticed in India over the past 8 -10 years, I've had the pleasure of working in Fashion photography for the past 20 years. But the advent of foreign publications, especially Vogue and Bazaar has brought about a huge change in the industry. The arrival of agents that have brought talent in the form of photographers, make-up artists, models, has created a market of talent that has not only trained abroad, they've worked abroad, they have added a world standard, our stylists are now educated and trained abroad. The arrival of big names in Fashion labels and houses has added a far larger variety of garments, assceories that are available for photo-shoots. So today we may not still have the budgets that are available abroad since maybe our magazines still don't have the market abroad but we have a lot more access. That's a take on the industry.
But in photography per say, today the new age of photographers relies heavily on retouchers & producers. Today one should see a before and after image to really decide who is the talent? is it the photographer or the retoucher ?.
The biggest influence today is budget, if a client has the budget we can get the best locations, props to create amazing stories, then aided by creative crews of make-up & hair artists, stylists and the retouchers… so money talks…
Has India come of ages in the concept of Bold Photography if so, what are its milestone achievements?
I think there are a few magazines that willing to show a certain amount of boldness in their images, we still are not ready for nudity. We do have magazines that base their shoots around sexiness and sensuality within a fashion editorial base.  But as far as advertising is concerned, no we aren't, we still haven't moved forward from the Tuff campaign days, though in all honesty it isn't our industry but the nation or our government that controls that process, till the mindset of the people and censorship doesn't change you cant expect the industry to, as it would just lead to all kind of legal hassles and since our legal system is so lax no body really wants to get caught up in it, unless someone actually belives the bad publicity is publicity anyway…
Your take on Bollywood VS Hollywood Fashion Designing Trends in Photography?
That is actually one area that has finally changed, thank god for that. The influx of creative heads and fashion stylists and some of our actresses endorsing foreign cosmetic brands and also doing some work abroad has added to this effect a lot. Big fashion houses from all over the world are welcoming our actors with open arms to attend their shows in the front row providing them with garments for red carpet events and shoots.  Also larger budgets and the influx of new photography talent have made a huge change in the story lines of our editorial and cover shoots. It has also made the old lot pull up their socks and do better. The new lot of young photographers are amazing. We are going to see a lot of new talent coming up who are not only going to do great work in India but also work abroad.
What according to you are the missing links in the Indian Homeopathic Practice?
Really? I'm confused about this question, did it just pop up here by mistake?. Was this part of another questionnaire? I'll answer it anyway.I'm a complete believer in homeopathy… but that's all I can say , though I've had so much practice over the last few years.. I try not to self medicate..
 Describe yourself as a person, a Photographer  & a creative designer?
Person: I'm an Aquarian that pretty much says it all, creative, highly independent, a bit cluttered but I might add organized clutter. Freethinker.
Photographer & Creative designer:
I'd like to say I'm a very composed person on set.
As a photographer I get very involved in all the aspects of my shoot, the layout, the styling, the make-up hair. I've styled most of my own shoots for the first few years, I grew up with 3 elder sisters, through whom I got introduced to vogue cosmopolitan by the time I was 3-4, I played with their make-up.. So for me I love the whole process..
I trained in Photoshop when I was 17, that was 23 years ago, by the time I was 20 and I started to study/ work in photography I had designed billboards for 3 major Bollywood films entirely on my own on a single machine in my bedroom. I have 23 years of retouching experience, yes I imagine my post before I shoot, but I'm also a trained printer I learned how to print B/W and colour. I spent hours in college in London, printing with liquid light. I'm very grateful that I've learned to shoot on film but was introduced to digital very early, when I moved back to India in 1998 I was already trained in digital, so I was able to adjust very easily.
Your journey so far?
My journey has been long and fun, I was lucky to break into the scene very early, being tagged the baby of the fashion pack at 20 by the Times of India.
I spent the first few years working and travelling the world…I've had the pleasure of working with the best in India from celebrities to magazines to designers, make-up artists etc. I've also had to pleasure of meeting & photographing famous international musicians, fashion designers, and models.
My work has taken me to exotic destinations, I've met great people, made some amazing friends, but I've also had moments when I've felt I'm don't with it.
Over the past years I've added lots of different genres to my work, I shoot children, families and interiors along with Fashion and portraits. I've shot all my friends children never charging even once. But few years ago after my daughter was born and I wanted to take a break, I decided to start adding kids and interiors as it didn't take my entire day just a few hours, I didn't need to be part of endless pre and post meetings, and I could still make money and be financially independent.
But It was the birth of my daughter that really made me love photography again, its made me respect it more, its made me realize that I should be grateful for a talent and profession that today lets me decide when and who I want to work with, I can work just a few days in a month and give myself a decent life with some to save and give me plenty of time to spend with her. No other job would have given me the freedom to work and enjoy being a mom soo much.
I could go on and on but I will leave some for the telephonic interview.