Sadiya Naseem of Glam Studios, India's first affordable beauty salon chain awarded Indian Affairs Most Promising & Innovative Woman Leader in Spa & Wellness 2017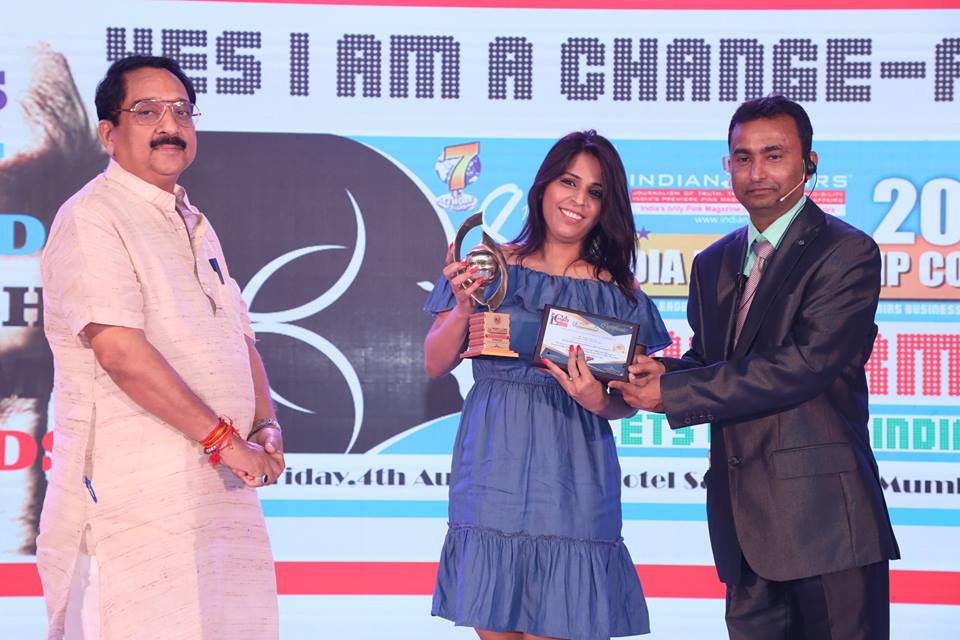 Sadiya Naseem of Glam Studios, India's first affordable beauty salon chain awarded Indian Affairs Most Promising & Innovative Woman Leader in Spa & Wellness 2017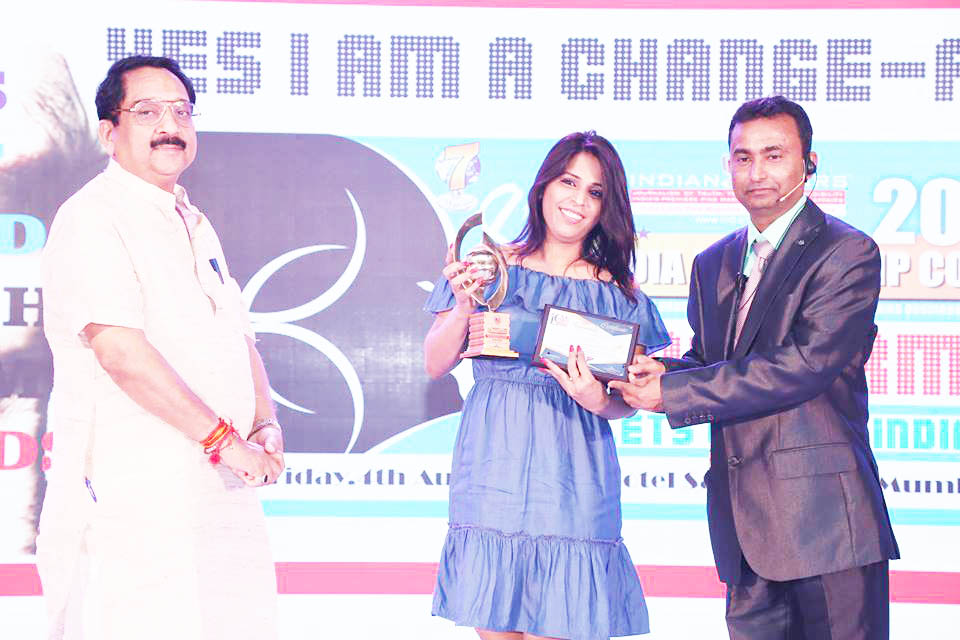 Sadiya was voted in the prestigious category for pioneering the the health, beauty and wellness Industry in the beauty salon chain by bringing revolutionary tech-driven & affordable quality-conscious salons to suit realistic budgets to indian people.
Sadiya Naseem, Founder & CEO of Glam Studios, India's first affordable beauty salon chain was awarded at asia's most awaited & prestigious meeting point at the 8th Annual India Leadership Conclave & Indian Affairs Business Leadership Awards 2017 in the prestigious category of "Indian Affairs Most Promising & Innovative Woman Leader in Spa & Wellness 2017" in a power- packed award ceremony where more than 350 leaders of the country were present at the much awaited 8th annual india leadership conclave & Indian Affairs Business Leadership Awards held recently in Mumbai on 4th August 2017 at Hotel Sahara Star. Sadiya received the award & citation from the hands of Raj K. Purohit, MLA & Chief Whip of BJP Maharashtra Assembly and Mr. Satya Brahma, Chairman, Network 7 Media Group
Sadiya Naseem did her Bachelor's degree in Communications and post graduation in Journalism and mass communications from Aligarh Muslim University. Later, she went on to pursue Senior Management Program in Strategy and leadership from Indian Institute of Management, Calcutta.A true entrepreneur at heart, Sadiya realized the need of quality services at affordable rates in beauty salon industry segment.After finding out that there was no brand operating in the budget segment, she conceptualized GlamStudios, which is a tech-driven brand of affordable salons. Sadiya is a dynamic entrepreneur with a classic combination of business and technical skills. With over a decade of cross domain online experience across travel, retail, media and education industries, Sadiya's key expertise lies in increasing profitability and performance for startups. She started her internet journey in 2007 with martjack.com by joining its initial team and was able to build and establish the product as one of the most preferred global E-retailing platform. Post that, she had spent six years at MGH as the leadership member and had managed to list the company as one of the best startups in its domain with its innovative products and excellent customer acquisition rate. Later in December 2014, Sadiya got associated with India's largest chain of branded stays Oyorooms.com and assisted the company to grow its supply by introducing new processes, cost effective methods and making its presence felt in the B2B market.
With an established success record in significantly increasing productivity and performance of startups, she decided to follow the entrepreneurial route and go ahead in opening her own venture. Hence GlamStudios, a chain of branded budget salons, was conceptualized. Sadiya has carved a niche for herself with her company aiming at revolutionizing the way the beauty industry works in India. Glam Studios creates a tech-driven chain of budget salons through aggregation, standardization and brand association. The company aims at catering to the untapped budget segment that has an immense potential to serve aspiring customers with premium services. GlamStudios is a tech-driven brand of affordable salons. Glam Studios aggregate and upgrade the existing budget salons through technology, training, processes, rates standardization and bring them under one brand. It offers predictable experience at unmatched price points to our customers. Glam Studios is India's first chain of technology-driven and quality-conscious salons to suit realistic budgets of the customers.
Rated by Experts & widely acclaimed by thought leaders, India Leadership Conclave Annual Affair is just not a leadership forum, it symbolizes the hopes & aspirations of the billion people reflected by the speakers at the forum. "ILC POWER BRANDS" has  been rated in Asia as the most credible & coveted Awards developed by Network 7 Media Group consisting of eminent jury members of the different verticals of the society & are  conferred to the Individuals & Companies in its annual meet at the Indian affairs India Leadership Conclave & Indian Affairs Business Leadership Awards. Since the institutionalization of the Business Leadership Awards in 2010, India Leadership Conclave & Indian Affairs Business Leadership Awards has been India's most awaited & asia's most respected set of Awards conferred to Companies & Individuals who have made their mark through their remarkable performances despite all odds & has made India Proud!. Since the last five successful years, the platform has recognized, felicitated more than 300 fortune 500 Companies & towering captains & Leaders of the Country.