Prime Minister Modi appeals to SAARC Leaders to address joint strategy for combating COVID-19 outbreak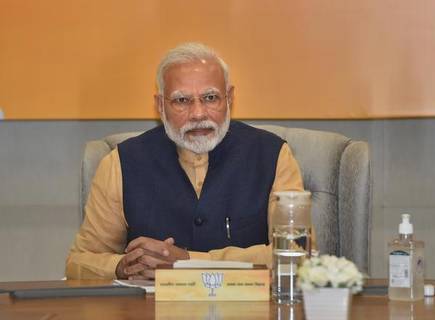 Leaders of SAARC nations today endorsed Prime Minister Narendra Modi's proposal to chalk out a joint strategy to combat the coronavirus outbreak, promising their complete support towards the collective effort against the pandemic.
Prime Minister of Bhutan Lotay Tshering said it is what we call leadership. He said, he has no doubt that under Prime Minister Narendra Modi's leadership the region will see the immediate and impactful outcomes. He said, as members of this region, nations must come together in such times. Mr Tshering said, smaller economies are hit harder, so SAARC nations must coordinate. Replying to Mr Modi in a tweet, he said, with Mr Modi's leadership, he has no doubt the nations will see the immediate and impactful outcomes. He said, he is looking forward to the video conference.
Sri Lankan President Gotabaya Rajapaksa said that his country is ready to join the discussion and share its learnings and best practices to combat the outbreak. He called upon leaders to unite in solidarity during these trying times and keep our citizens safe.
Nepal Prime Minister K P Sharma Oli welcomed the idea advanced by Mr Modi, for chalking out a strong strategy by the leadership of the SAARC nations to fight Coronavirus. Mr Oli said, his government is ready to work closely with the SAARC Member States to protect the citizens from this deadly disease.
Responding to the proposal, Maldivian President Ibrahim Mohamed Solih thanked Mr Modi for taking the initiative on this important endeavor. He said, Covid-19 requires a collective effort to defeat it. Welcoming the proposal, Mr Solih said, the Maldives will fully support such a regional effort.
While addressing the nation Prime Minister Modi said Say No to Panic, Say Yes to Precautions.The Government is fully vigilant about the situation due to COVID-19 Novel Coronavirus. Across ministries & states, multiple steps have been proactively taken to ensure safety of all.These steps are wide-ranging, from suspension of Visas to augmenting healthcare capacities.No Minister of the Central Government will travel abroad in the upcoming days. I urge our countrymen to also avoid non-essential travel.We can break the chain of spread and ensure safety of all by avoiding large gatherings.