PM Modi interacts with beneficiaries and owners of Jan Aushadhi kendras across the country through video conferencing.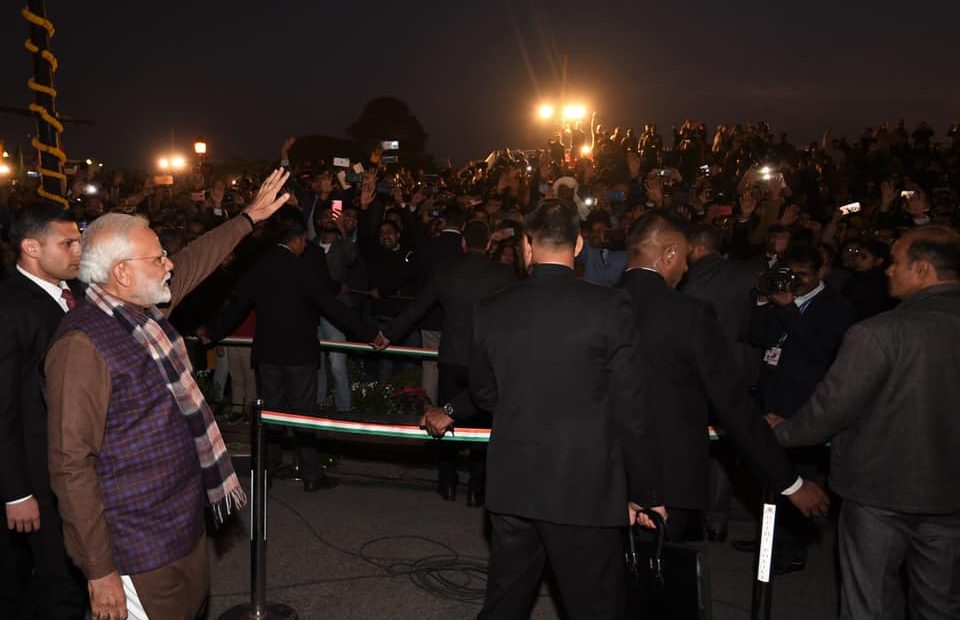 Prime Minister Narendra Modi today interacted with the beneficiaries and owners of Jan Aushadhi kendras across the country through video conferencing.
In an interaction on the occasion of Jan Aushadhi Diwas, he said that this scheme has fortified every person by providing access to medicines irrespective of their economical status. The Prime Minister said that medicines at these centres are available at a reduced price of around 50 to 90 percent less than the market price.
Prime Minister Modi said that the medicines available at these centres are tested at the highest standards and are totally safe. He said that the government is committed to maintain best health standards for every citizen.
Reiterating his stand that the government is committed to identify any obstacles in achieving the goals of affordable treatment, he said the availability of good hospitals and staff remains his priority. Prime Minister on this occasion said that government hospitals and doctors have also been asked to prescribe generic medicines to ensure best health to every citizen.
Speaking on Corona virus, he said that there is no need to panic and believe in any rumours over the spread of this infection. Mr. Modi said that we should greet in the traditional Indian way by saying Namaste which is a scientific way to reduce chances of transmission of infection.
He also urged people to consult doctors in case of any symptoms of fever, cough or sore throat rather than believing in self treatment methods.
Jan Aushadhi Kendras are considered to be the biggest retail pharma chain in the world with around 6,200 outlets in 700 districts. Total sales in the current financial year has already crossed Rs 390 crore. It has saved almost 2,200 crore rupees of common citizens and has also provided a reliable source of self employment with sustainable and regular earnings for many others.