Indian Affairs Indian of the Year 2016 – Medicine (Obs and Gynae)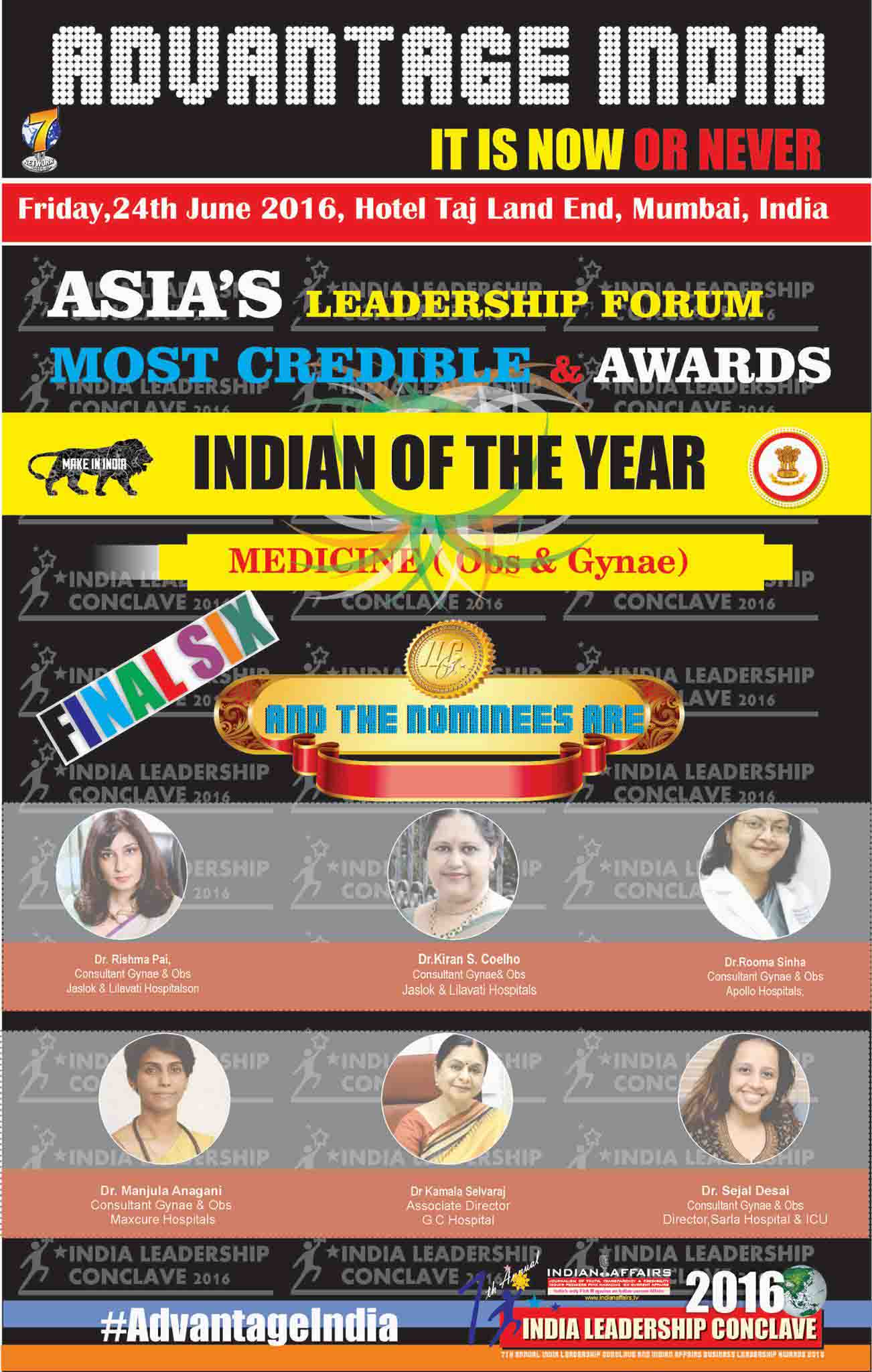 This prestigious award Indian Affairs Indian of the Year 2016 – Medicine (Obs and Gynae) will be reviewed  by an eminent panel of Healthcare Professionals & World Renowned Academia followed by an extensive selection methodology via public voting through Network 7 Research, the research wing of Network 7 Media Group will recognize outstanding family medicine expert leadership, civic involvement, exemplary patient care, and aptitude for & interest in family medicine.
The Award Winner out of the 10 finalists shortlisted will receive the prestigious honor & recognition from the specially constituted PM'S Healthcare Wing at Hotel Taj Lands End on Friday, 24th June 2016, Mumbai, India.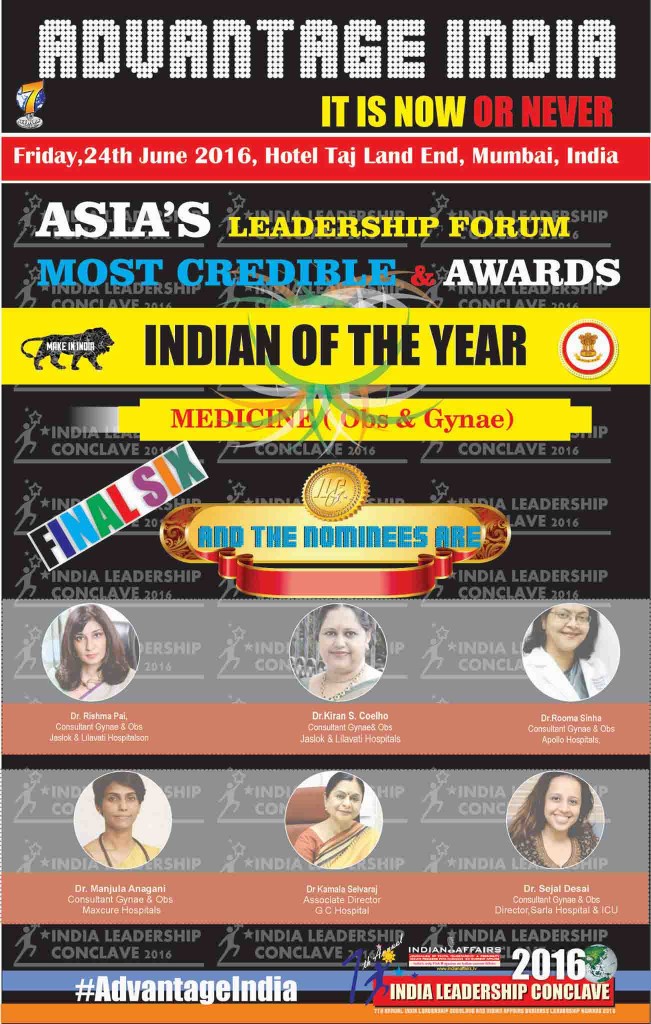 The listing & final ten finalists will move on to the next round of voting & six nominees will enter into contest to the coveted recognition. The selection of ten names are based on various factors. Seniority, Experience, Innovations, Milestone Achievements & remarkable exhibition of breakthrough research even in short career are some of the key features of the study. The decision of the Juries are final & binding.
The Shortlisted 10 Finalists who made it to the top seven from a list of more than 125 consultants
Rishma Pai, Consultant Gynecologist, Jaslok And Lilavati Hospitals
Rooma Sinha, Consultant Gynaecologist & Obstetrician Apollo Hospitals,
Kiran S. Coelho, Jaslok And Lilavati Hospitals
Sejal Desai, senior Gynaecologist and Director, Sarla Hospital & ICU
Dr Kamala Selvaraj,Consultant Gynaecologist & Obstetrician, G.C.Hospital
Manjula Anagani, Consultant Gynaecologist & Obstetrician, Maxcure Hospitals
---
About India Leadership Conclave & ILC Power Brand
India Leadership Conclave popularly known as "ILC Power Brands" are Asia's most prestigious & credible  recognition for those that have excelled in their respective industry. With more than 15 years of experience in conducing & executing world-class awards programs with the use of state of art technologies & research  has indeed gone from strength to strength distinguishing best in class organizations. The set of prestigious & coveted awards are from asia's most definitive & credible news media in mainstream journalism  is from the organisers of  Network 7 Media Group, the flagship media company of Indian Affairs's Annual Event, asia's most analytical news media is now celebrating its 7th successful & glorious years of achievement. Built upon a stringent methodology that is combined with a rigorous approach in selecting the best institutions operating within asia, the awards are adjudicated by an eminent panel of jury members who collectively have several decades' worth of evaluating industry awards in asia using the powerful research public voting mechanism.