Dr. P. Shyama Raju, founder & Chancellor, REVA University honored with Indian Affairs Indian of the Year 2019 (Education) at ILC Power Brand Awards 2019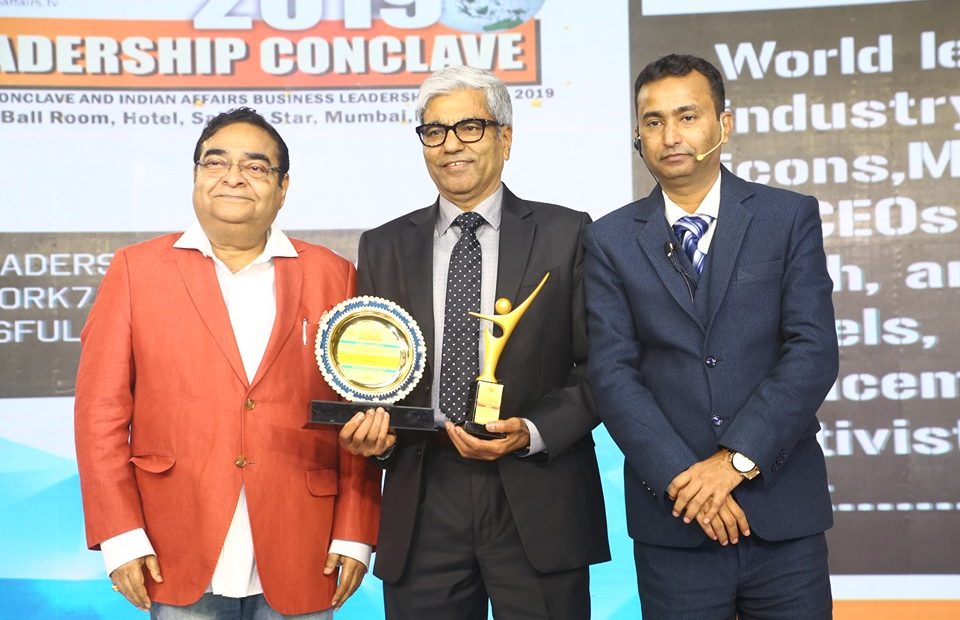 Dr. P. Shyama Raju, founder & Chancellor, REVA University honored with Indian Affairs  Indian of the Year 2019 (Education) at ILC Power Brand Awards 2019
Dr. P. Shyama Raju, founder & Chancellor, REVA University was recognized for his outstanding contributions to the education sector by bagging the prestigious  "Indian Affairs  Indian of the Year 2019 (Education) at ILC Power Brand Awards 2019" at the 10th Annual India Leadership Conclave & Indian Affairs Business Leadership Awards 2019. Padma Sri Dr. Mukesh Batra, Chairman, Dr. Batra's & Mr. Satya Brahma conferred the awards in Mumbai on Friday, 23rd August 2019.
White Paper – Making India USD 5 Trillion Economy
Being committed to the society, he founded Reva Group of Educational Institutions under Rukmini Educational Charitable Trust, with a vision to establish and provide global standard of education to aspiring youth of the country in the disciplines of science, commerce, bio-tech, engineering and management. The aim is to provide opportunities of growth to young people and let them benefit from their exposure to industrial experience.
Dr. P. Shyama Raju says "India has always been beheld as a brewing pot of unbelievable talent, acute intellect and immense potential. All it takes to turn those qualities into power is a spark of opportunity. Being at a University is an exciting and rewarding experience with opportunities to nurture abilities, challenge cognizance and gain competence. For any University, the structure of excellence lies in the transitional abilities of its faculty and its facility. I'm always in awe of the efforts that our academic board puts in to develop the team of subject matter experts at REVA. My faculty colleagues understand our core vision of empowering our future generation to be ethically, morally and intellectually elite. They practice the art of teaching with a student-centered and transformational approach. The excellent infrastructure at the University, both educational and extra-curricular, magnificently demonstrates the importance of ambience in facilitating focused learning for our students".
Conceptualized& instituted in the year by India's most respected journalist Satya Brahma, India Leadership Conclave Awards are are meant to highlight & celebrate those individuals & companies who've ascended to the top of their business against all odds. Currently celebrating its 9th successful annual editions, iconic figures such as Ratata Tata, MukeshAmbani, Naresh Goyal, Narayan Murthy, Shiv Nadar,SudhaMurthy,Priyanka Chopra, Manish Malhotra, Neeta Lulla, Late Yash Chopra, Govinda, Rani Mukerjee, Sushimita Sen, Karishma Kapoor are some of its proud recipients. Being India's most iconic leadership awards having a tremendous impact on the credibility of the Group, India Leadership Conclave jury takes every steps to ensure fair, credible & independent selection process