Crucial Time for India as the Lockdown enters day 2, No Community spread yet, Prices of Sanitizers & Caps under watch!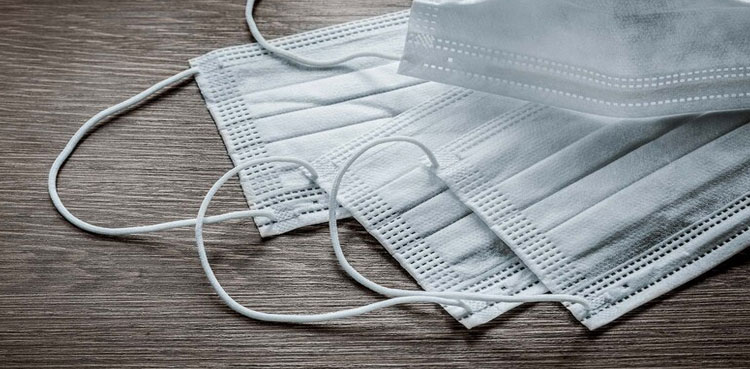 No concrete evidence of community transmission of Coronavirus in country: Govt
Union Government today said that there is no concrete evidence of community transmission of Coronavirus in the country. It also said that the number of confirmed cases are increasing but the rate at which the numbers are increasing are stabilizing now.
Briefing media in New Delhi today, Joint Secretary in Ministry of Health and Family Welfare Lav Agarwal said, stabilization in increasing number is only the initial trend and collective effort of people to practice social distancing measures will continue this trend and the country will come out from the problem of COVID-19. He said, social distancing is the only way that can break the chain of transmission. Mr Agarwal said, more than 64 thousand people are under surveillance and one or two cases does not prove that it has spread to the community level.
The Joint Secretary said, Cabinet Secretary held a meeting today with the Chief Secretaries of States to review the preparedness in terms of arrangements of hospitals to deal with the current situation. The Cabinet Secretary requested the Chief Secretaries to ensure the proper supply of essential items.
Mr. Agarwal said, 17 states have started work to build dedicated COVID hospitals and online training for the Doctors has been started with the help of AIIMS, Delhi to bring uniformity in the treatment. He also said, orientation programme and training related to prevention and control measures, community survillence, public health services at the community level has been started for the field workers like ASHA and Aaganwadi workers.
Joint Secretary in Home Ministry Punya Salila Srivastava said that the government has asked the States and Union Territories to ensure proper supply, production and distribution of essential items. She said, Home Ministry is continuously monitoring the situation and States and Union Territories have notified their helpline for the COVID-19. She said, special arrangements have been made by the Ministry of Civil Aviation to deliver the essential goods in the North-Eastern region. Ms. Srivastava said, States and Union Territories have been requested to provide the shelter and food to the migrant labourers.
Head Scientist of Indian Council of Medical Research Raman Gangakhedkar said, approval has been given to the private laboratories for testing but as of now testing has not been started as private labs are procuring the kits.
Meanwhile, the total number of confirmed cases of COVID-19 climbed to 649 including 47 foreign nationals. Health and Family Welfare Ministry has confirmed that 43 patients have been cured and discharged and 13 deaths have been reported in the country so far.
Centre fixes MRP of face masks, hand sanitizers; Distilleries, sugar mills to increase manufacture of hand sanitizers
Union Government has asked distilleries and sugar mills to maximize manufacture of hand sanitizers. Consumer Affairs Ministry said, one hundred distilleries and more than 500 manufacturers have been permitted to produce hand sanitizers. Most of them have commenced production and others are likely to commence production in a week.
The Ministry said, Central and State Governments are taking all steps to ensure supply of essential items during the lockdown to combat the Novel Coronavirus. In order to prevent spread of Corona virus, hand sanitizers are used by public, health workers and hospitals. The Ministry said, the demand of sanitizers is increasing day by day. With a view to maintain demand and supply balance, State Government authorities including Excise Commissioners, Cane Commissioners, Drug Controllers as well as District Collectors of various states have been advised to remove any bottlenecks in supply of ethanol to manufacturers of hand sanitizers. It has asked to give permissions or licenses to the applicants including distilleries who intend to manufacture hand sanitizers. These manufacturers have also been asked to work in three shifts to maximize their output.
In order to ensure that hand sanitizers are made available to general public and hospitals at a reasonable price, government has also fixed the Maximum Retail Price of sanitizers. The retail prices of hand sanitizers shall not be more than 100 rupees per bottle of 200 milliitres.