Arshi Khan wins "Indian Affairs Emerging Actress Of The Year 2019" at 10th Annual India Leadership Conclave & Awards 2019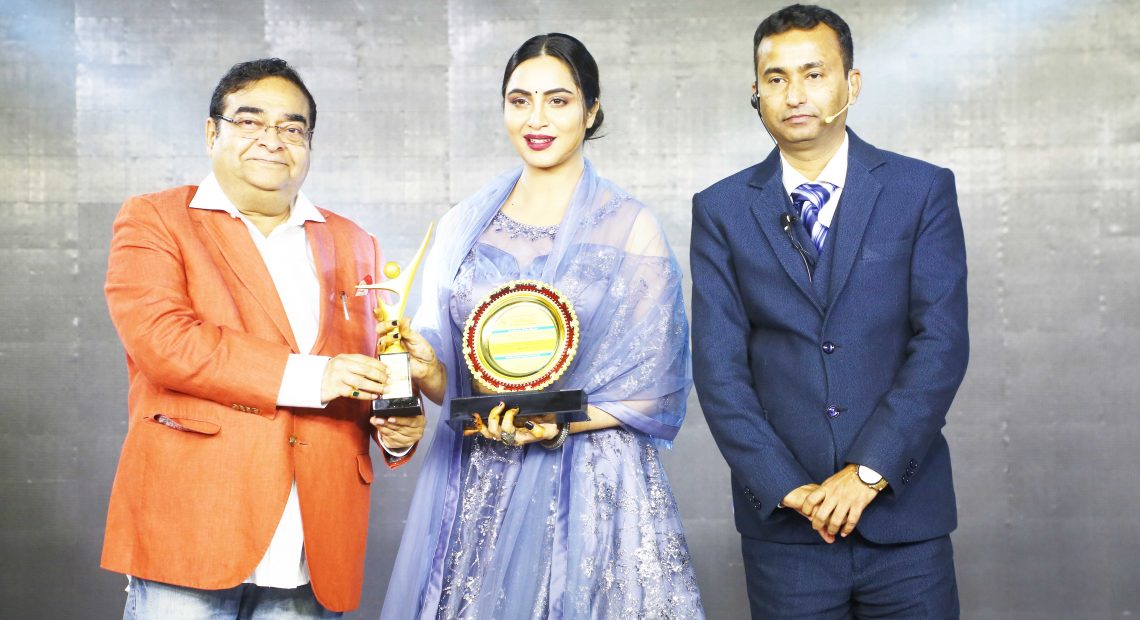 Arshi Khan received yet another feather in her cap by winning the prestigious "Indian Affairs Emerging Actress Of The Year 2019" at the 10th Annual India Leadership Conclave & Indian Affairs Business Leadership Awards 2019, also known as ILC Power Brand Awards. The historic & iconic annual conclave currently in its 10th annual edition debated on the theme "Opportunities – Can India Seize India $5 trillion economy by 2025". More than 300 Leaders in various industry verticals attended the mega conclave. Leading voices & noted leaders of the country gathered at the commercial capital of india in mumbai on friday,23rd August 2019. The conclave highlighted the burning topics of india with a specific emphasis on Modi 2.0.
Arshi was recognized by the jury members of India Leadership Conclave 2019 for her upcoming releases in Bollywood, Web Series & Music Album. Padma Shri Dr. Mukesh Batra & Mr. Satya Brahma conferred the award Trophy & Certificates of Excellence
Prominent Awardees included Dr. P. Shyama Raju. Chairman, REVA Group of Institutions, Mr. Ashok Nair,Managing Director & General Manager,Abbott Healthcare Pvt. Ltd, Mr. Alok Ohrie,President & Managing Director, Dell Technologies India.  Iconic figures such as Ratata Tata, MukeshAmbani, Naresh Goyal, Narayan Murthy, Shiv Nadar,SudhaMurthy,Priyanka Chopra, Manish Malhotra, Neeta Lulla, Late Yash Chopra, Govinda, Rani Mukerjee, Sushimita Sen, Karishma Kapoor are some of its proud recipients in the earlier editions.
Arshi also was a co-panelists in the panel discussion Modi Government 2.0 : What is in store for India?. Arshi recently resigned from Indian National Congress citing commitments to Cinema & Web Series.