Look at me as a future Leader – Plus Size Heroine in 'Dum Laga Ke Haisha' Bhumi Pednekar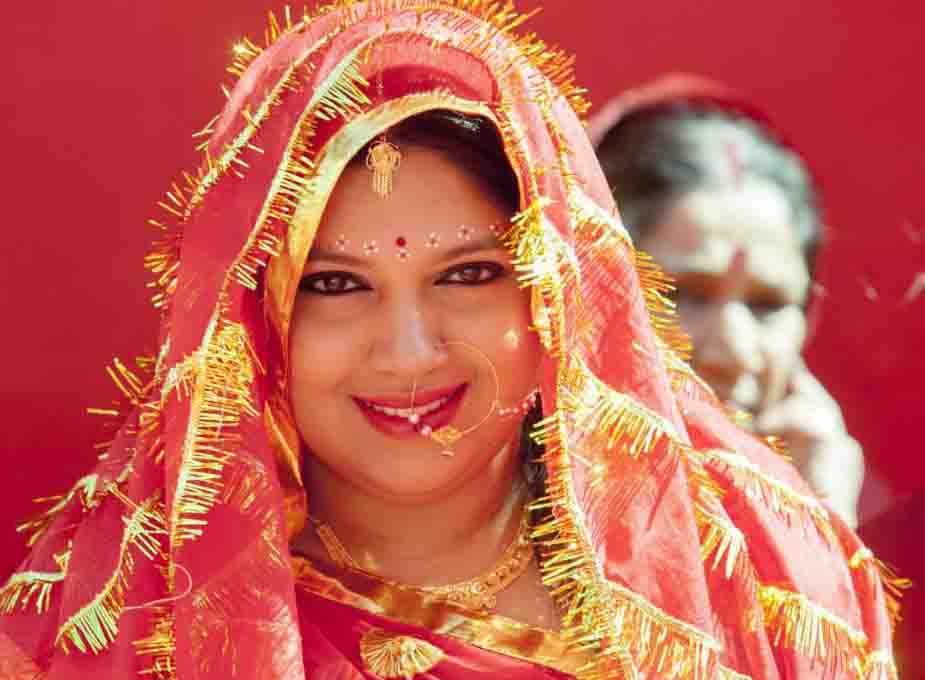 Debutante Bhumi Pednekar on playing the overweight protagonist of 'Dum Laga Ke Haisha', learning to respect her body and why she wants to steer clear of stereotypes
From an assistant casting director to Yash Raj Films' new heroine in Dum Laga Ke Haisha (DLKH), you seem to be living a fairytale.
Absolutely. This is my Cinderella moment. I belong to a simple Maharashtrian family and things like this don't really happen to one of us. I always wanted to be an actor but I didn't dare tell this to anyone because I knew that I didn't fit into the 'conventional' image of a Hindi film heroine. I was always an overweight girl.
Super night with super stylish people #HTStyleAwards @billymanik81 MU and hair ❤.️❤️ @eshaoberoi for styling me pic.twitter.com/ak6eED0VUv

— bhumi pednekar (@psbhumi) March 26, 2015
Did you have a lot of body issues while growing up?
I had my days of being made fun of by boys and being put down, but I always laughed it off. As I grew up, I started respecting my body. I've always been a confident girl because my family never made me uncomfortable about my weight. I always wore what I wanted to wear, partied and ate what I wanted to eat. I always thought I was beautiful. Ultimately, we have to learn that beauty is the way you feel and what you think of yourself — it's about the respect you give to your body. Everyone has complexes. People are there to make fun of everything — someone's height, weight or not knowing a language. It doesn't help to fight the world. The best way to live is to accept who you are, understand what you can't change about yourself and move on.
So how did the film offer come your way?
I joined Yash Raj Films (YRF) as a casting assistant to Abhimanyu Ray and then once he left, I worked with Shanoo Sharma. It was Shanoo who first mentioned that I should try acting when she saw me giving cues to actors. The actors that I auditioned — from Ranveer Singh, Arjun Kapoor, Sushant Singh Rajput to Parineeti Chopra — would also joke that I should act, but I never took it seriously. Then we got the script of Dum Laga Ke Haisha and being an overweight girl, I instantly connected with it. Emotionally, I first connected with the scenes that Sandhya (her character in DLKH) has with her younger brother. I also have a younger sister, and like it is with siblings, we have had some bad fights, when she would call me names and make fun of my weight. I was excited to cast the right girl for the film. Shanoo asked me to do a mock audition for the role, just for a lark. I didn't think much about it, but to my absolute surprise, after a few days, I was told that I had cleared round one of the audition. That's how it started. Then
started my rounds with director Sharat Katariya, but at the same time, I was also auditioning over 100 girls for the role of Sandhya. Sharat had a lot of reservations about me. It took me a while to convince him.
Why do you say that your director had reservations about casting you?
Initially, I don't think he was convinced about me. He felt, being a Mumbai girl, I won't be able to do justice to Sandhya.
So how did you manage to convince him? Was there any particular scene which you got you his approval?
We broke the ice a few days after we started shooting. It was the scene where I have an emotional breakdown in the house after I am insulted and slapped (the scene right before the interval). After I did the scene, Sharat and the DoP came to me and said, 'It's very rare for us to be moved by a scene, but you managed to do it to us.' That was the clincher. It was an important moment for me because it made me realise something very important about acting. When you are a newcomer, everyone tells you how to tackle a scene, but after this I realised that I had to figure it out on my own. I had to do what I believed in. I had to own my character. Once I realised this, the process became easier. Sharat also let me be. He would say, 'Tujhe jo karna hai kar… You know the scene, you know your character, so you tell me how you want to do it.'
What kind of preparation did you do for the role?
I was required to put on a few kilos. I trained with actor Seema Pahwa who plays my mother in the film. She was just wonderful. We would talk for hours. She took me backto so many of my childhood memories that I didn't know existed. There were days when we would just laugh and days when we would simply cry. I worked on my dialect. Since my mother is from Haryana, I always had a good command of Hindi but I had to get the right Haridwar-waala dialect. The best thing Sharat did was to take me with him for the recce. I stayed in Haridwar and every day, in the morning, Sharat used to drop me off in the local market and I would spend the day observing local women — how they shopped, how they talked, how they dressed. I went to the local parlour to getmy facials and started putting that triangular bindi on my forehead. I knew that our film had great actors who really knew their craft, and I didn't want to stick out like the odd one. So I had to work harder than others just to match up.
What are the reactions that you are getting after the release of the film?
It's surreal. Life has changed but it hasn't hit me yet. I feel it's happening to someone else
in a parallel universe and I'm just observing it. My mom is my ideal and to hear her say such wonderful things about my work has made me very happy. I really look up to Rani Mukerji, who is an inspiration to me and to hear her say lovely things about mywork really made my day. Many people's career depended on this film and I'm glad it turned out good for all of us.
So what's next?
I do have a three-film contract with YRF, but currently, I'm jobless. I hope I get a film soon. And I hope it's a meaningful film. My parents have brought me up with a certain sense of social responsibility, and I hope I can convey that with my films. Seeing myself on screen was a big moment. I didn't know I could be coy or shy or express so much with my eyes. That's why acting is such a beautiful profession. You realise so much about yourself. I've become more compassionate since I became an actor.
Right now you are anything but a plus size girl, you have really slimmed down. Do you think you fit the image of the 'conventional' Hindi film heroine now?
I'm not trying to conform to any image per se. If I get a script where I need to lookoverweight again, then I'll put on weight. If I'm required to look anorexic, I'll do that too. I'm an actor and it's my job to transform myself according to my roles. I also think that the definition of a Hindi film heroine is changing.
Kangna Ranaut in Queen, Rani (Mukerji) in Mardaani, Seemaji in Ankhon Dekhi played unconventional protagonists. As an industry, we are in the middle of a revolution and things will only get better for us. I'm driven by performances and I think that would determine my film choices. I'm a film buff and I love a Qissa as much as a Kuch Kuch Hota Hai, Ankhon Dekhi as much as Dilwale Dulhaniya Le Jayenge. I hope I'm not put in a bracket by the industry and I'm allowed to make my choices.