Modi in Paris for Climate Change, Indian Healthcare System in ICU, What Next?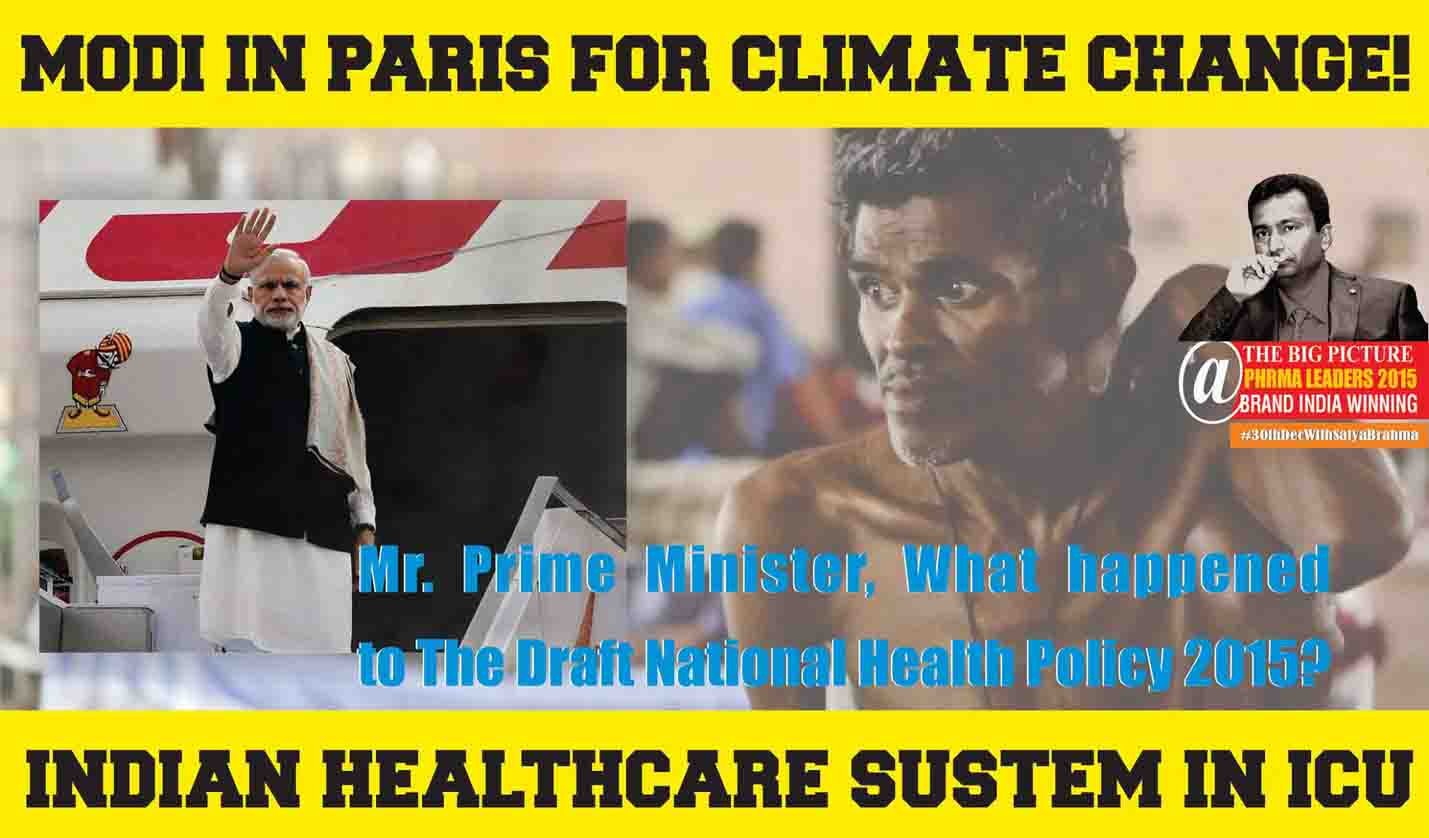 Mr. Prime Minister What happened to The Draft National Health Policy 2015?
Modi in Paris for Climate Change, Indian Healthcare System in ICU, What Next? Developing Story @pharmaleader pic.twitter.com/lI3wYnfICJ

— Pharmaleaders (@pharmaleader) November 30, 2015
At present about 80 per cent of the medical expenditure in India is paid out-of-pocket by patients and their families. It has resulted in 63 million people facing poverty every year due to healthcare costs resulting from lack of financial protection. India's medical education system is one of the largest in the world. The 381 medical colleges in the country produce about 45000 doctors annually
According to Indian Medical Journal's 2013 report, our country needs about 600,000 more doctors. Doctor Patient ratio in India is the root of the problem. We need to build at least 100 times more medical colleges in India. It is time we start thinking about this sector from economic point of view. More supply of Doctors means more competetion, that in turn means quality improvement and low cost. As long as we prevent a few big health insurance companies taking over the entire sector and establishing monopoly, we will remain in good shape. I think increasing MBBS seats is the first step to create healthy competition in this sector. Imagin every village with 5 doctors, who cares if 2 of them are incompetent? They will be out of business in short time. Another thing is to enforce mandatory exams in every two years to keep ours Doctors updated.