Bollywood Stars look at Social Media to promote the Brands that they endorse!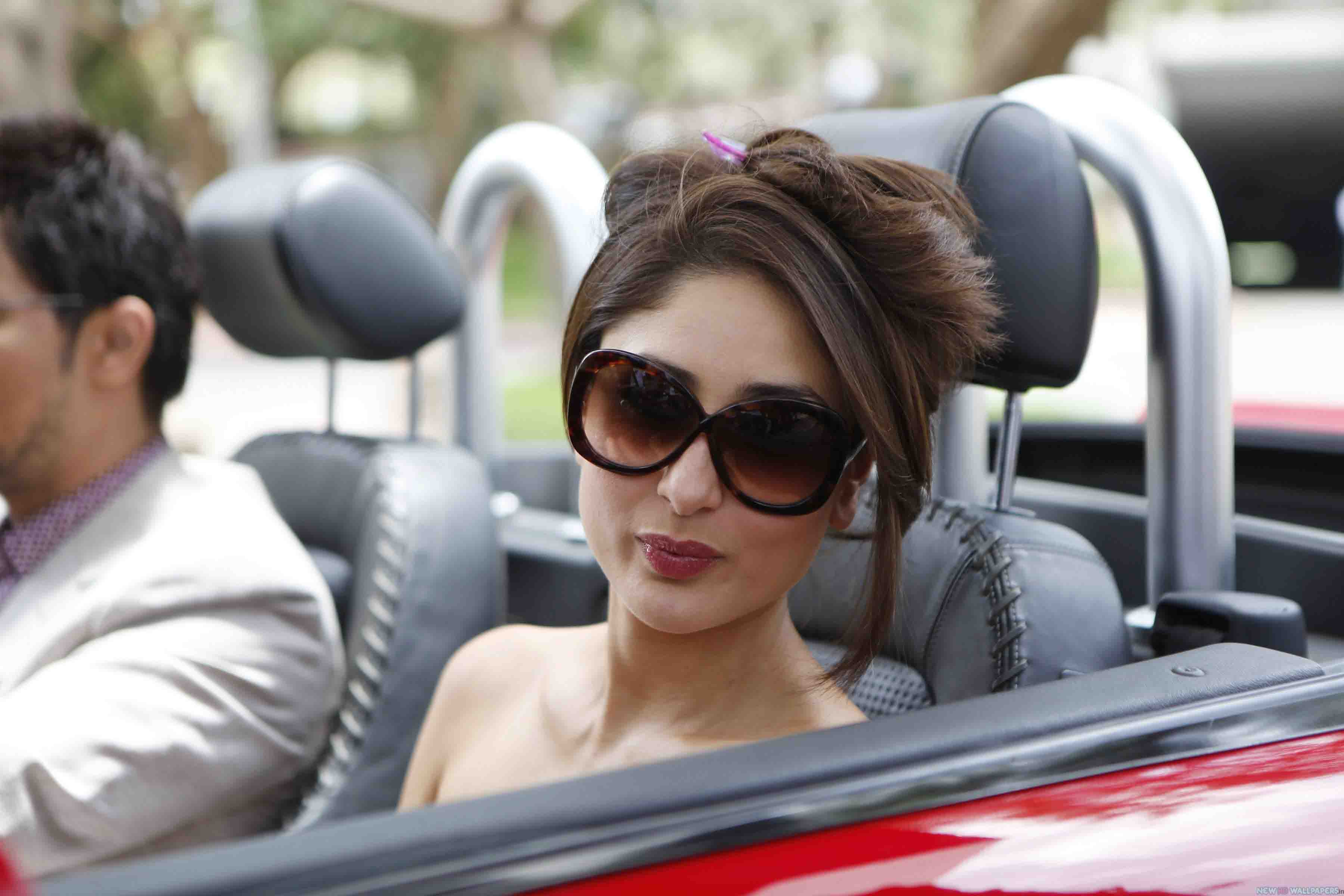 Nowadays, more than 85% of brands are on social media. However, is your brand truly ready for social to maximize your efforts on social media? Although most brands have social profiles, not all brands actively use them let alone have a clear plan and strategy to fall back on. Trying to wrap your head around it can be very overwhelming. Beginning on social media seems like an overwhelming challenge to take on. Some brands are getting cold feet and have no clue where to start.
No need to worry! No matter which stage your brand is in today, set aside some valuable time to reflect on what you're currently doing on social media. Are you getting the results you hoped for? Are you stuck in a rut and feel like you could use a new approach?
How can you make your brand TRULY ready for social?
While a few Bollywood celebs use social media for pure exhibitionism, some others use it as a powerful marketing tool. Here's a look at how social media has changed their lives
Getting hold of an interview, conducted back in 1990, of Amitabh Bachchan and Rajesh Khanna was not a task thanks to Google, but what the search engine cannot offer, and thankfully so, is the benefit of hindsight. While the journalists responsible for the interview must have high-fived to the thought of getting the country's attention with the help of print media, we would like you to imagine that scenario in today's time with the Internet around:
Megastar Amitabh Bachchan shared his joy about having a sizeable number of followers and fans on various mediums of social networking. He wrote on microblogging website twitter through @SrBachchan, 'T 1817 -OKAAAYYY ! 14 million on twitter !! 20 million on FB … 3 million on Blog .. 40 MILLION here I COME !!!! BADDDOOOOMMBA !!!!'
Surprisingly Mr. Bachchan is one of the most active users of social networking websites like Facebook, twitter and blogs. He was one of the first to join twitter among all these stars and he shared views and feelings about almost the events happening in the world. He also speaks about personal opinions and about personal feelings.
There is a certain myth that people from the earlier generation find it difficult to acclimatize to social media and technology. Several of us have elders at home who find it tough to use mobile phones, computers and particularly social networking. However, Mr. Bachchan proves wrong these beliefs.
Mr.Bachchan's desire to touch 40 million fans and followers would definitely be realized soon.
Amitabh Bachchan and Rajesh Khanna
A selfie of the two stars would be floating on the Internet, and one good meme of the same photograph would have been shared unanimously. #BachKhann would have begun trending on Twitter a week before the magazine hit the stands. One could expect a steady overflow of spoofs, offering an alternate take on the meeting of the two stars. Overshadowed by the internet, we've acquired an extroverted taint to our personalities that gets played out over many forms of media, but through a single platform. Here is how the Bollywood industry has succumbed to this changing trend…
We have seen starlets indulge in exhibitionism every now and them. Abroad, it's Rihanna and Miley Cyrus who leave nothing to the imagination. While shrinks argue that it's only to gain attention, the fact that exhibitionism does help to garner fanbase is undisputed. RiRi has 43.6 million followers — a figure greater than the population and GDP of many countries. The singer from Barbados recently unveiled her new hair colour on Snapchat.
Deepika Padukone
Deepika Padukone is the most searched and followed female celebrity online. She has 10.1 million followers on Twitter. Other heroines who have a large number of followers online are Sunny Leone, Katrina Kaif and Anushka Sharma
Talking about exhibitionism, Atul Kasbekar, owner, Bling Entertainment Solutions, says, "As far as online exhibitionism is concerned, it's a different topic altogether. Morality is a relative concept and let's not even get into that." He states that exhibitionism is relative to the sensibilities of the modern world. "I don't see any of our mainstream stars doing a Rihanna in the next few decades or so.
Our cultural conditioning is still quite traditional. What works in favour of a celebrity in online space is that he gets to reveal undisclosed facets of his personality to his fans. It can be his hobby, gym routine or a snap from a holiday, a fan gets to know a bit about the star directly without much assistance. This increases his appeal to the urban audience."
The rise of the exhibitionists
Psychoanalysis at times mistakenly intellectualises acts of grave stupidity. So, rest assured that there were no psychoanalysts who were harmed in the process of analysing these photographs of Ranveer Singh and Sonam Kapoor.
Ranveer Singh
Yes, we too, wondered whether the get well soon messages were for their illness or the ailment that compelled them to resort to exhibitionism. While we see a happy Ranveer smiling hospitably as he invites us into the operation theatre, we have to be content with Sonam's left hand probably because the nurses wouldn't allow her make-up artist to accompany her for this photo shoot.
On the flip side
A few days back, there were media reports of how the climax of Dibakar Banerjee's Detective Byomkesh Bakshy was leaked by a member of the crew. The director apparently got to know about it in a media interaction and instantly left the venue to meet producer Aditya Chopra. He is not alone. Clips of Sanjay Leela Bhansali's magnum opus, Bajirao Mastani has also been doing rounds in the digital space. It might be distressing for the director, who likes to maintain secrecy when his films are under production. It's no wonder there are rumours of certain filmmakers banning cell phones with cameras on the sets.
So, is social media a threat for filmmakers, in the sense, that they might rob a film of its novelty value? Dibakar Banerjee opines, "The benefits of social media greatly outweigh the negative impact of it. As far as the leaked footage of Byomkesh Bakshy goes, it could have happened in any media, a newspaper or even a magazine. We have used digital social media to promote our film. There were no hoardings of Detective Byomkesh Bakshy anywhere. The way we initiated our digital media campaign helped us reach the audience, and more importantly, the kind of audience we were looking at. Once, the reactions started pouring in, the film also picked up.
I feel social media is the most direct way to reach out to your audience. It is the medium for the future. If an actor or star is popular on Twitter or Instagram, advertising becomes easier. Sushant Singh Rajput and I are intensely private people and don't like to share aspects of our personal lives on social media. However, there are other ways to promote yourself on digital media without over-exposing your personal life. Yes, I do feel the mystique surroundings the stars has vanished to an extent but then, it's up to an individual how much they want to put on display. Even in earlier decades, there were stars whose personal lives created more news than professional ones. It is the same now. The medium has changed — it was glossies earlier now it's Twitter. Likewise, we had people fanning their popularity through gossip and voyeurism in the past as well." Twitter and Instagram have become great marketing tools for this generation and the results are for all to see.
Fashionably online
With a number of websites decoding actresses' appearances at events and social dos, online perception is a factor that celebrities keep in mind when decking up for an event. Stylist Ami Patel who works with some of the top actresses in Bollywood tells us, "Social media allows you to reach to a much wider audience.
Priyanka Chopra
Like Deepika, Priyanka Chopra is one of the most followed celebrities online. She has six to seven accounts dedicated to her on Twitter, including her own. She has 9.43 million followers and tweets on a regular basis
I feel it's great to be featured and trending on the digital platform. As far as fashion is concerned, I tell my stars not to take the criticism too seriously. What they need to do is to take their fashion quotient to the next level with every red carpet outing. Popularity on digital space matters, especially in urban areas.
This is why we see actresses with a certain kind of image catching the attention of international brands more than the other. Today, when a Armani, Salvatore Ferragamo or Dior invites a Bollywood actress to its preview abroad or does an event with her, it has a lot to do with her complete image.
Alia Bhatt found a new fan in Hollywood actor Ashton Kutcher, who was all praise for her after he saw her short film, Going Home, to spread awareness about women's safety on the road. He shared the video on his Facebook page stating: "Wow. Just wow."
Alia Bhatt found a new fan in Hollywood actor Ashton Kutcher, who was all praise for her after he saw her short film, Going Home, to spread awareness about women's safety on the road. He shared the video on his Facebook page stating: "Wow. Just wow."
Work or success of films is not the only criteria here." One of the success stories is Priyanka Chopra, who became the first Indian woman to be the face of GUESS. The actress is known to be active on the social media. Here too, social media played its part. PeeCee's video Exotic that featured her with Pitbull has been viewed more than 30 million times on YouTube.
Brand building
Zany, fan-friendly and interesting, these are qualities that young people seem to love their stars. Kasbekar says, "Stars need to constantly re-invent themselves in the modern era. Social media is a great way to do so. If you keep a count, the top stars i.e. superstars who a single release or two in the year. Compare this to a popular character actor, who has three to four releases in a year.
Anushka Sharma
The days of being a Greta Garbo-esque character are over. I feel stars can't afford that sense of mystique any more. Whether it's the outgoing ones or the comparatively reticent ones, everyone needs that presence. Social media is an instant way of doing so, and it builds a totally different connect with the fans. We definitely factor in a star's popularity on Facebook, Instagram and Twitter while sealing an endorsement deal for him or her."
The concept of online brand building is further explained by Ashish Patil, head, Y-Films, a subsidiary of Yash Raj Films. He says, "We treat our actors/actresses as brands and social media like PR and events is a very important medium for us. The benefit of social media is that actors have direct control on it unlike other mediums. It is upto a star to decide where he wants to make his presence felt. Hence, we believe in official social media accounts as seedy profiles can be detrimental."
Patil adds, "Ranveer Singh has a good fanbase online, which allows brands associated with him to reach a larger audience. The quantum of privacy depends on the star — some use it to announce their new films and others to post selfies taken during dinner (laughs out loud). However, the key is fan engagement, which helps develop a bigger following. There are social media managers who help an actor manage his fans. If he or she spots something very interesting, then the star engages the fan on a more personal basis. We feel that stars must engage with their ardent fans on a more regular basis.
He further adds, "This fanbase is also important for endorsements and event appearances. The success of a star as a brand on the online space rubs on the product. There is no given rule that a fan will buy a product endorsed by a star if he or she is a fan of his films or acting talent. However, when a star talks directly about his new campaign it makes a lot of difference. When Ranveer Singh was signed up by a Chings, we changed his Twitter handle from Ranveer Singh to Ranveer Ching. The photos of Ranveer were from the video we shot for him. It got the brand a fabulous response. Likewise, for the Durex brand where we asked fans to post their dance videos. Money can't buy this kind of fan engagement. Social media if
used innovatively can bring about spectacular results."
A public unknotting
Apprehending an assault on her discretion, by the media, Pooja Bhatt chose the social networking platform for disclosing news about her divorce with Manish Makhija. She tweeted: "To all those who care and especially those that don't my husband Munna and Me have decided to part ways after 11 glorious years of marriage.
Pooja Bhatt
Our split as some might call it is amicable and we hold each other in the highest esteem for now and forever. The reason I explain is because we are both part of the public domain. Our friends, well wishers & foes are free to now speculate. : )". Many found the former actresses choice of words and medium apt.
The cause pause
Bollywood celebrities joining hands with internet celebrities, is an interesting give and take relationship that is being played out quite often. On the contrary, it is not just the new comers that are adapting to this trend. Alok Nath who has been labelled as a father-figure, was, not too long back, seen laughing at himself to the entertainment of the youth. Shah Rukh Khan too, experimented with the medium to promote Chennai Express.
Recently, Kalki Koechlin made an impact with her satirical video on rape. Richa Chaddha also mocked the traditional concept of arranged marriages. Talking about the video, which featured Richa, Sameer Pitalwalla, CEO and co-founder, Culture Machine Digital Video Entertainment Company, says, "We don't see it as any one doing any favours. Celebrities are sometimes circumspect due to the nature of the medium, the wild west of the Internet and all that. On our end, we are happy to provide our audiences with great experiences, and celebrities are happy with the cool street cred they get with being associated with the kind of audience profile and content that thrives on the Internet."
– See more at: http://www.mid-day.com/articles/what-bollywood-stars-social-media-presence-says-about-them/16131185#sthash.hUQzk23b.dpuf