Political Score Fixing of the alleged audio tape of a big BJP leader with Mukul Roy is going viral again in Bengal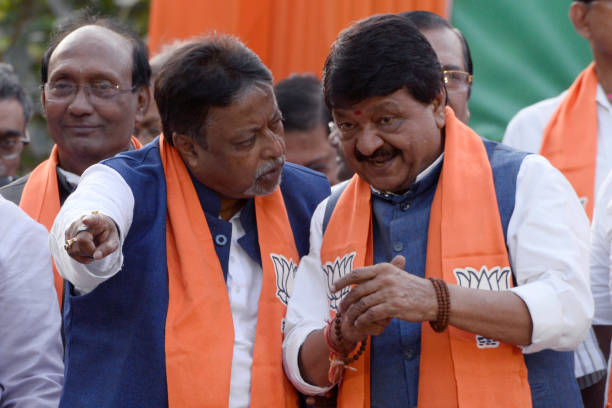 In the state politics, there has been an attack on social media, with an audio clip. That audio clip is a telephone-dialogue The voice of one person is apparently mixed with the BJP's All India General Secretary, West Bengal's Kailash Bijoybargi, the observer of West Bengal. In the same way, it sounds like the voice of another person, Mukul Roy.
Anandabazar newspaper however did not verify the truth of that clip. But Mukul Babu has accepted, this is his conversation with Kailash. His complaint is that his phone is being hanged and he will be going to court again.
Minute siteke telephone conversation is clearly understood, call it Kailash He started addressing Mukul Babu as 'Dada'. It is learned in the conversation that Mukul Babu is trying to "break" a Trinamool MP. Besides, the CBI has given Kailash a proposal to use the CBI to "fear" four IPS officers, Mukul Babu said.
The conversation started with Kailash's question about a woman MP from Matua society. Mukul Babu is very weak enough to speak Hindi. He told Kailash, "The woman is Mamta Thakur (grassroots). Attempts are on to catch him. "The two people talk about Shantunu Thakur and Subrata Thakur. Kailash wants to know whether Shantanu is the son of Mamta. Then Mukul Babu said, "Shantanu, the younger son of late Mamta Baner's brother Manjulkrishna Thakur She used to fall in Australia. There is no communication with her. The relationship is bitter. "Kailash said, Shantanu wanted to meet him and work in the BJP. Kailash said, "He is asking for a car. Wanted to go round the conference. My son likes to be very sparking. "Mukul said that he would be good if he took him to the team. Kailash wants advice from Mukul Babu about what will be the next step towards Shantanu.
Mukul Babu said, "If you want to work, you can get all help. Tell him, talk to the dancer. "Tell Mukul Babu that Shantanu is meeting Kailash soon. In the context Mukul Babu told Kailash that Shantanu's grandfather Subrata was a BJP candidate for the by-election of Bangaon Lok Sabha by-2016. Subrata was involved in trafficking cattle.
After talking about peace, Mukul Babu told Kailash that Shankara Tagore's influence was much more in the Matua community. He also said that Shankar had met Kailash. He also claimed that Mukul Babu. In his words, "Manjulkrishna's wife Shankar's mother She is also sparkling lady Fighting Lady. "
Kailash wants to know, "I'm going to the Principal (Amit Shah). What is to be said? "According to Mukul Babu's Hindi Voani," Four IPS Cbi Thoda Nazar Dalna Hoga He also proposed to appoint two officers of the 'Selection' for the post of Director of Investigation and Additional Director of Income Tax. Mukul babu proposed to recruit two officers. Kailash asked him to send two names. Then mentioning the name of one person named Sanjay Singh, Mukul Babu said. After that, Kailash said that Mukul Babu would send him SMS, giving him two proposed names and now they are in any post.
When questioned about the telephone conversation, BJP's state president Dilip Ghosh said, "Our party's two leaders will be in talks. There is nothing wrong with this. Which is illegal, is their phone. "And Mukul Babu said," The police raj in West Bengal is going on. Go to court again and tell me how my phone is being stacked. Earlier, they had lied. "About four IPSs, he said," Those who are investigating the CBI against them, have said them. I said, there is a need to speed up the CBI work. "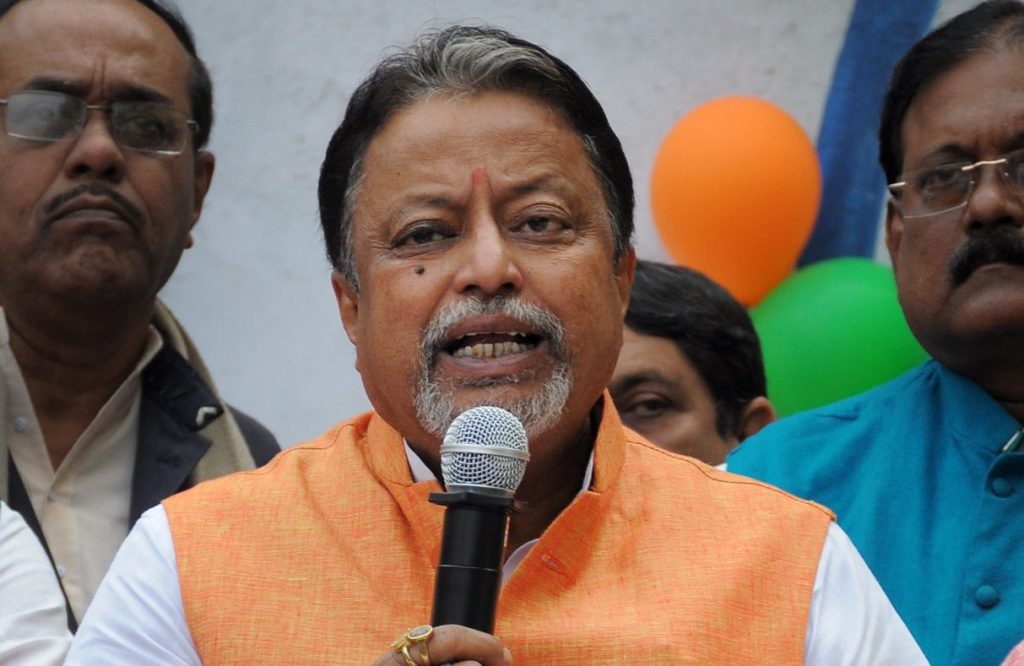 The Trinamool is watching the other 'plot' behind the tele-dialogue coming publicly. A senior leader of the party remarked, "The behavior of traitors is not changed. Who has leaked this telephone-dialogue, let BJP investigate it a second time. "
Even as the Centre-West Bengal standoff over the CBI's action against the Kolkata police commissioner aggravated on Monday, an audio tape alleged to be a phone conversation between senior BJP leaders Kailash Vijayvargiya and Mukul Roy started making the rounds on social media again – casting a new cloud over the independence of the central investigating agency.