Indian Healthcare Analysts must understand the rural disconnect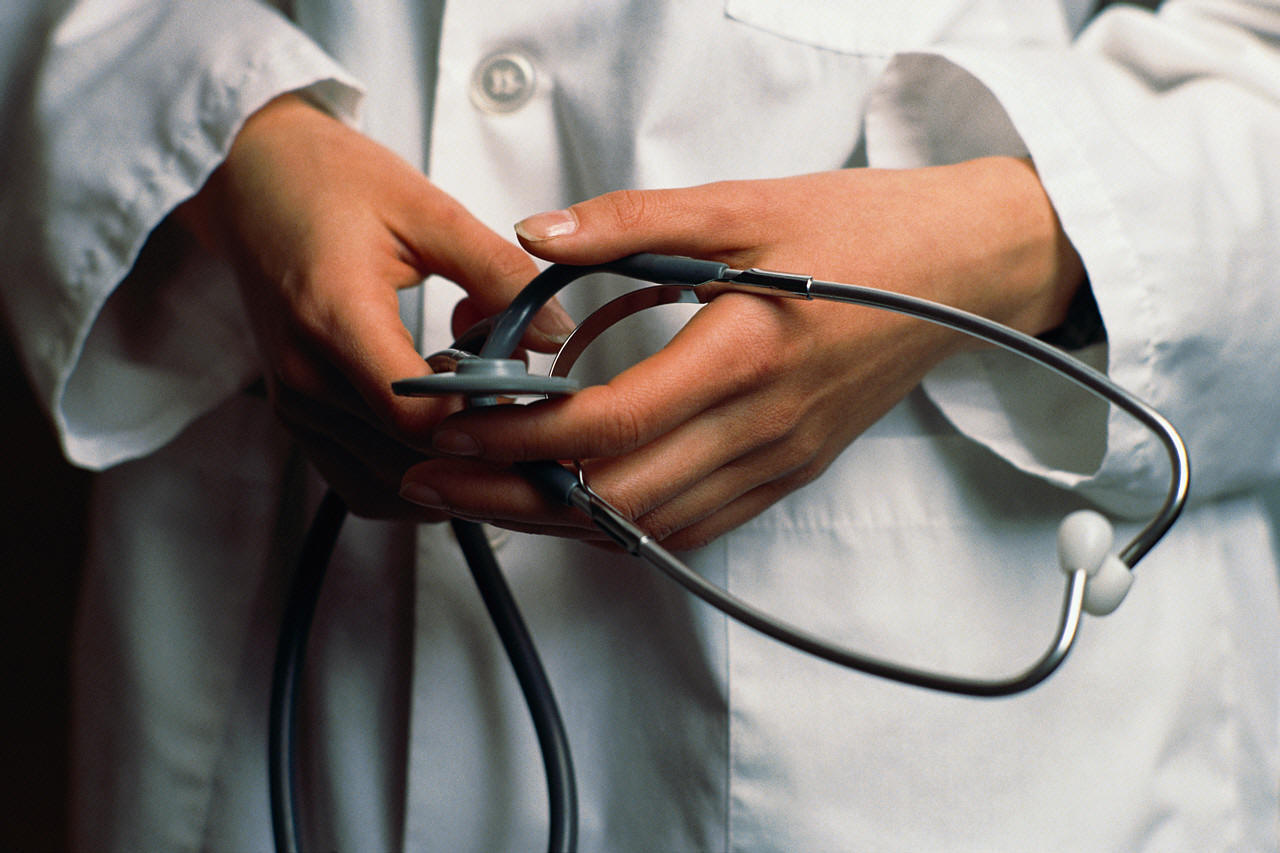 Determined to shape the future of healthcare in India, Dr Devi Prasad Shetty is breaking new ground in productivity, profitablity and affordability. By M Neelam Kachhap
Dr Devi Shetty, Founder Chairman of Narayana Health, is the ingenious man who wants to change the way healthcare is delivered around the world. He is celebrated world over as the man who made heart surgeries available and affordable for the poor. Taking a leaf out of CK Prahalad's famous 'bottom of the pyramid theory', Dr Shetty designed an inventive method to bring heart surgery closer to the poorest socio-economic group in India without compromising on quality.
He created a movement called Narayana Hrudayalaya (now known as Narayana Health-NH). Today he is expanding this idea to include complex treatment modalities like cancer and organ transplant, while adding increasing number of beds to his already large healthcare conglomerate Narayana Health.
"When I started out in 2000, I never thought all this was possible," Dr Shetty says. "We not only proved to ourself that it could happen but also to others," he adds. Quite frankly he has achieved a lot in 15 years. Be it adding 7000 beds or health insurance at five rupees per month or building a world class health city, Dr Shetty has managed to grab it all.
Ground breaking idea
Dr Shetty is world renowned for performing complex heart surgeries, mostly on new born babies, but that is not the only thing he wanted to achieve. He wanted to make heart surgery affordable.
When Dr Shetty saw that sequential organisation of tasks around the operating table was achieving quick turn-around time for patients in less than half the cost; he not only institutionalised the process but also shared the theory with the world. Soon he was being labelled as "Henry Ford of cardiac surgeries".
By applying the principles of assembly line production to cardiac surgery he was able to demonstrate that world-class cardiac surgery could be performed at lower costs. He achieved this difficult feat by enhanced productivity (more number of surgeries in a day than other surgeons) which in turn translated into affordability that brought profitability to the hospital.
High volume, low cost
India has a large number of patients seeking heart care. "Every year two million Indians need cardiac surgery, but only 100,000 to 120,000 are performed," informs Dr Shetty. In addition there are a huge number of children with congenital heart defects that needs surgical correction.
"In India, a large number of children are born with a heart problem (600-800 per day)," adds Dr Shetty. He further says that, of these, 90 per cent perish gradually without ever getting any type of care.
Dr Shetty decided that he would not turn anybody wanting heart care back for want of funds. As a humanitarian, he wanted to help patients in need, which also allowed him to do high volumes to sustain the low cost of surgery.
Besides high volume, Dr Shetty was able to put in place a cross subsidised cost model for surgery where a poor patient's surgery was paid for by a wealthy patient and by innovating the low cost insurance scheme.
Innovating insurance
He designed the world's cheapest comprehensive health insurance named Karnataka Yeshasvini healthcare scheme, supported by the Government of Karnataka for the poor farmers of the state in 2003. Through the scheme, a farmer could have health insurance for a token sum of Rs 5 per month. Today, the token amount has increased to Rs 18 and still the farmers insured can avail benefits of a variety of surgeries, including heart surgeries. "Till now over four million people have benefitted from this scheme," says Dr Shetty. Currently, he is applying this frugal thinking to further bring down the cost of healthcare in India. Broadly, outlining yet another disruptive healthcare financing scheme, Dr Shetty proposes an all-India insurance scheme linked to the large ubiquitous mobile phone customer base.
Dissociate health from affluence
Healthcare is not only for the rich. The poor patients also need healthcare and Dr Shetty envisions India as the first country in the world to dissociate healthcare from affluence. This can be achieved through micro-insurance schemes, he says. "In India, there are about eight million mobile phone subscribers who spend around Rs 200 every month to speak on the phone. If the government allows them to pay Rs 20 extra on that phone bill for health insurance, I don't think people would mind paying that additional money and there would be a corpus for the healthcare expenses," explains Dr Shetty. "This will happen soon," he adds with enthusiasm.
Cutting cost not quality
Dr Shetty believes that healthcare can translate into a profitable business. This profit could then be passed onto the patient. Cost-cutting is one of the ways to achieve this but quality becomes a major concern for many hospitals when thinking of cost-cutting. Dr Shetty does not compromise on quality.
A few years back he realised that his annual bill for sutures was very high and kept rising every year. "Our annual bill for sutures was coming up to $100,000 and rising by about five per cent each year," he remembers. "We switched to less costly sutures by Centennial, cutting the expenditures in half to about $50,000," he says.
In the wake of re-evaluating costs, Dr Shetty set up a medical disposable company called Amaryllis Healthcare. "We realised that other companies were only cutting and stitching disposable fabric bought in bulk to make disposable drapes," shares Dr Shetty. "So, it was just a matter of procuring bulk material to make our own disposable drapes," he says. Today, Amaryllis not only supplies NH with drapes but also exports to other countries. "Most hospitals rarely use disposable drapes, preferring linen because it is cheaper. But because of our scale, we switched and reduced our costs by 50 percent in the process," he adds.
---
NH: At a glance
Narayana Health (formerly known as Narayana Hrudayalaya) founded by Dr Devi Shetty has its flagship hospital in Bengaluru at NH Health City. It houses India's largest bone marrow transplant unit at Mazumdar Shaw Cancer Centre, dialysis units and has tertiary care expertise in liver, kidney and heart transplants. One of the world's largest heart hospitals, it has performed the largest number of successful paediatric heart surgeries in the world. The group has one of the largest telemedicine networks in the world. The Narayana Health network today has hospitals in Bengaluru, Kolkata, Jamshedpur, Raipur, Jaipur, Ahmedabad, Hyderabad, Guwahati, Durgapur, Shimoga, Mysore, Dharwad, Davangere, Kolar, Berhampore and Kuppam, in addition to its international subsidiary in Cayman Islands, North America.
It conducts 40 heart surgeries every day
It has expertise in liver transplants on babies less than 10 kg weight with 95 per cent success rate
It is the first heart hospital in Asia to implant an artificial heart
It has performed combined kidney and pancreas transplant, offers formal training programme for paediatric cardiac surgery
Thrombosis Research Institute, Bangalore a division of Narayana Health is working towards discovering a vaccine to prevent heart attack. The Institute has come up with markers to diagnose heart disease early
Two units of NH, Narayana Institute of Cardiac Sciences, Bengaluru and Narayana Multispeciality Hospital, Jaipur are JCI-accredited and four others are NABH-accredited
---
Profit – loss analysis
Cost-cutting is not the only tool in Dr Shetty's tool-kit. Profit-loss analysis is also used for diagnosing the financial health of the business."To reduce cost of healthcare one must know how much we are spending today," says Dr Shetty. "We have invested in a technology that lets us do exactly that," he reveals. "Every day at noon, I get an SMS on my cell phone with previous day's revenue, expense and earnings before interest, depreciation, taxation and amortization (EBITDA) margin. All doctors and administrators are also given a daily P&L calculation. This helps us stay above our competitors. More importantly, if there is a course correction required it can be done immediately," shares Dr Shetty.
"For us, looking at a profit and loss account at the end of the month is like reading a post-mortem report. You cannot do anything about it. Whereas, if you monitor it on a daily basis, it works as a diagnostic tool. You can take remedial measures," he further explains.
Create volumes of workers
Dr Shetty believes that workers in healthcare should be empowered to help in healthcare delivery. Technicians and executives can make a lot of difference but there are no dedicated skill enhancement programmes for people wanting to work in this area. "The health sector can create millions of jobs for the extremely skilled, semi skilled, and unskilled workers. We are looking at innovative ways to help them educate and absorb in the main workforce," says Dr Shetty.
He also believes children from deprived background can become outstanding doctors. "If you look at almost all the outstanding surgeons in this world, they are all children from a deprived background," he says. He believes that children from rural India aspire and have the zeal to be successful heart surgeons, neurosurgeons and other specialised medical professionals in fields that require more commitment and dedication. He also feels that these children can be motivated to use their training in improving healthcare systems in their villages and small towns.
He has launched a scholarship programme in rural West Bengal, with Asia Heart Foundation (AHF) for children interested in becoming doctors and medical professionals. At present they have 305 students taking benefits of the programme.
Insistence on accountability
Accountability is one of the major challenges in the Indian healthcare sector. Patient safety and quality are there on paper but not many hospitals take firm steps to address these issues. "At NH every hospital has a committee that addresses these issues. They meet every week to discuss mortality and morbidity incidences," says Dr Shetty. "All data is collected and analysed to reduce morbidity," he adds.
He says this has helped NH reduce the incidence of bed sore at the hospital. "Bed sore incidence globally is about 8-40 per cent following cardiac surgery and we wanted to reduce it to zero per cent. We accomplished it in three years. Now our protocol is being accepted by the American Nursing Association to reduce bed sore in US," Dr Shetty says proudly. "Like this we have various standardised processes to reduced morbidity and reduce complications," he adds.
Lobbying for better healthcare
Dr Shetty is one of the healthcare evangelists lobbying for better working condition of doctors. He is also a supporter of 'Save the Doctors' campaign that advocate equalisation of undergraduate (UG) and post-graduate (PG) seats in medical colleges. "Unless the government equalises the UG and PG seats in medical colleges, (50,000 UG and 14,000 PG seats) there will not be any rural healthcare. Maternal mortality and infant mortality will not come down. Overall, no future for healthcare unless medical education is liberated from the shackles of current policies," he asserts.
Since, there are very few PG seats there is a dearth of specialist doctors. The few specialists that are available are all concentrated around urban areas and rural areas still lack specialist doctors. "Government has to do it," Dr Shetty insists. "In India, 26-28 million babies are born every year of which one-fifth are born through C-section for which you need two lakh gynaecologists. But we only have 30,000 gynaecologists who are practising. Besides, we need anaesthetist, paellied staff it poses great concern to accountability. "Legal framework is ill defined for doctors. Without an MD degree you cannot do anything.," laments Dr Shetty.
He also regrets the state of nurses in India. "The nursing profession may soon be extinct gal framework is ill-defined for doctors. Without an MD degree you cannot do anything," laments Dr Shetty.
He also regrets the state of nurses in India. "The nursing profession may soon be extinct in India," he says. The acute shortage of nurses in India is no secret. Nursing in India is not a preferred career choice. Besides long work hours and minimal wages, nurses also struggle with stagnation." In developed countries nurses can specialise and become anaesthetist, intensivists but in India it's not possible," says Dr Shetty. He says that nurses should be specialised and empowered for better delivery of healthcare in India. "We should legally empower the nurses and bring them to level of junior doctor," suggests Dr Shetty. He also says that these suggestions have been put to the health ministry and they are expected to take decision on these matters soon. "Yes! the government is listening and these things may be a reality soon," says Dr Shetty.
Next big idea in healthcare
Talking about his next innovation, Dr Shetty says, "The next big thing in healthcare is not going to be a magic pill, a faster scanner or a new surgery technique, it will be information technology that will change the way healthcare is delivered and consumed."
Indeed information technology is being used today to improve the quality of care in India. "The entire healthcare will be delivered on the matrix of information technology," he reiterates.
However, healthcare is utilising information technology at a heightened pace now, so how is it going to be disruptive in future? Answering the question, Dr Shetty says, "Information technology has not been able to mould healthcare. There has not been enough innovation as yet, may be because of data security concerns or due to low penetration of technology." Emphasising on his views, Dr Shetty says, "But in time to come all this will change. Healthcare services will be delivered by information technology."
Talking about his tryst with technology, Dr Shetty says, "We are in the process of developing and testing a large number of applications for mobile phone, smart phone and internet."
In fact, ICUs at Narayana Health, Bangalore are all paper free. "We have developed one app for the iPad. Our ICUs do not have paper, they have iPads. All the patient monitoring data is stored in the iPad and the patient is monitored through the iPad. Several other apps are being tested by us right now," informs Dr Shetty.
Developing new technology is one of the focus areas of Narayana Health. "We have a major interest in developing technology. We are currently negotiating with one of the largest healthcare chains in US. They are very keen to take the iCare we have developed with Cognizant to the next level," informs Dr Shetty.
India can become the first country in the world to dissociate health care from affluence. This can only happen by closely linking healthcare delivery with medical education.According to World Bank data, Cuba produces the larg est number doctors per capita in the world (6.7 per 1,000 against 2.5 per 1,000 in the US and 0.7 per 1,000 in India) and its health indices are better than that of the US, which spends the most on healthcare. India is short of 3 million doctors and 6 million nurses, as per a PwC study , and its paramedical training programme is virtually non-existent. It is unfortunate that in 65 years post-Independence, we have never even once studied our manpower requirement for healthcare.
Every 10 minutes, a young woman dies during childbirth somewhere in India and 3 lakh children die the day they are born. India's infant mortality rate (42 per 1,000 live births) and maternal mortality rate (178 per 100,000 live births) almost matches that of sub-Saharan countries, and the situation will not improve simply because government spends more money . We simply don't have the number of medical specialists needed to reduce these rates.
For 26 million childbirths per year, we need to perform at least 5.2 million Caesarian sections. For successful childbirth following a Csection, we need over a lakh each of gynaecologists, anaesthetists, paediatricians and radiologists. We only have around 30,000 gynaecologists and 20,000 anaesthetists and radiologists.
NUMBING NEGLECT
No surgery on a human body can be done legally without an anesthetist.Only 30% of India's population has satisfactory access to proper anesthesia services, of which 80% are urban beneficiaries.
Top 10 causes of death like heart disease, resistant TB, brain stroke, mental illness leading suicide, liver disease, accidents and cancer cannot be legally retreated by a doctor without a postgraduate qualification. Consider our figures for just two specialties -India has only 4,000 gastroenterologists and 1,400 neurosurgeons. The US has 20,000 undergraduate seats and 37,900 postgraduate seats. In most developed countries, postgraduate seats are twice the number of undergraduate seats.However, in India we have close to 50,000 undergraduate seats and 14,000 postgraduate seats in clinical subjects.
EMPOWER NURSES
India runs MBBS-centric healthcare.Indian policies prevent anyone other than a doctor with an MBBS degree to touch a patient. Primary healthcare in most countries is taken care of by nurse practitioners or physician assistants. In India, a nurse with over 20 years of experience in a cardiac ICU is not allowed to prescribe basic drugs. But in the US, nurse anesthetists administer anesthesia in 67% of cases. The government should consider offering dispensing rights to nurse practitioners or AYUSH doctors working at the public health centre to dispense 47 basic drugs after rigorous training and certification.
The nursing profession in India is on the verge of extinction because career progression is limited in the field. Admissions to nursing colleges have come down by nearly 50%. Soon we may have to import nurses at exorbitant salaries from countries like the Philippines or Thailand.
TRAIN PARAMEDICS
Healthcare is not about just doctors and nurses. For holistic healthcare, there should be four nurses and four paramedics behind every doctor. Of the 20 fastest-growing occupations in US, 15 are in paramedical healthcare.Unfortunately in India, none of the 15 training programmes exist. Paramedics like physician's assistants can add significantly to very sick patient care.
Instead of only looking to increase the healthcare budget in India we should look at reforms in medical, nursing and paramedical education, which will have a big impact in less than three years. Pumping more money into a defunct system will only increase corruption.
India will see major changes in medical education and healthcare within the next couple of years, renowned cardiac surgeon Devi Shetty said on Wednesday as he called for technology enabled solutions to address pressing health issues. Delivering the key note address at the World Innovation Summit for Health (WISH) here, Shetty said the next big thing in health care will not be "magic pill" or a new operation but information technology. Shetty said "the present Narendra Modi led government was very "progressive" and one will witness major changes in medical education and healthcare in India in the next couple of years. There is no other choice," he told PTI. "You cannot have a country with GDP shooting up to 7-8 per cent and 80 per cent of population not having access to proper healthcare. They have to bring about change," he said.During the speech, he referred to estimates by WHO which predicted a shortage of 12.9 million healthcare workers presently. However, he said that his own estimates suggests that it is going to be twice as that as India only requires 3 million new doctors and 6 million nurses today."What we can do collectively and what is desperately required in this world is a global university for medical nursing and para-medical education," said Shetty, who runs Narayana Health in Bangalore.Noting that, it was very expensive to start a medical school in India, he said there was a need to change the way medical colleges are established."We need to change it because cost of medical education has to come down significantly. Children from poor families should get into them and become doctors," Shetty said."Outstanding doctors throughout the world, who have magic in their fingers, passion to change things, generally come from deprived background. These are the children who have fire in the belly and work for 18-20 hours and change the way healthcare is delivered," he added."Existing medical universities will not be very happy with this concept (global university). It is not required that every country has their own medical university. India can afford but lot of African countries cannot afford it," he said."Having a global university, one can actually reduce the cost," he added.He said that another big thing in healthcare is online clinics and elaborated that in the coming ten years, entire out-patient services provided by doctors will disappear and patients will stay at home and get online consultations.Similarly, he also talked about replacing paper charts with ipads and said this will dramatically reduce the risk of hospital and doctors making medical errors which is one of the biggest problems in health care.There are around 850 million mobile phone subscribers who are spending about Rs 150 per month, he said."If we can collect Rs 20 from each mobile phone subscribers we can cover the healthcare cost of 850 million people. This is the beauty of technology which brings millions of people together," Shetty added.
THE PRESCRIPTION
The first step is to equalize undergraduate and postgraduate seats in India. This can be done without incurring any cost, by just increasing the number of postgraduate seats in medical colleges and giving the NationalBoard of Examination the status of a statutory body and extending postgraduate medical education beyond medical colleges.
State-owned medical universities should be empowered to innovate and train adequate number of medical specialists, nursing and paramedics to meet the healthcare needs of the state.Today they are restrained and treated like examination conducting agencies.
The Mumbai-based College of Physicians and Surgeons (CPS), which was the first Indian medical university established 103 years ago, can convert the entire basic cadre of MBBS doctors from government hospitals into diploma degree holders in broad specialties like gynecology , pediatrics, anesthesia and radiology in just two years and with no additional investment. The CPS only requires state government recognition.
Unless community health centres are staffed with adequate number of medical specialists with postgraduate diplomas, infant and maternal mortality rates will not decline. The government's target should be to reduce both by 50% within five years.As a collateral benefit, the rest of healthcare delivery in India too will get transformed. Building more institutions like AIIMS will not create this effect. It is time to act now. Otherwise, we will end up reinforcing Einstein's definition of stupidity – "doing the same thing over and over and expecting different results".