Changing Market in India, Consumer Retail Electronic Market pegged at $20.6 billion by 2020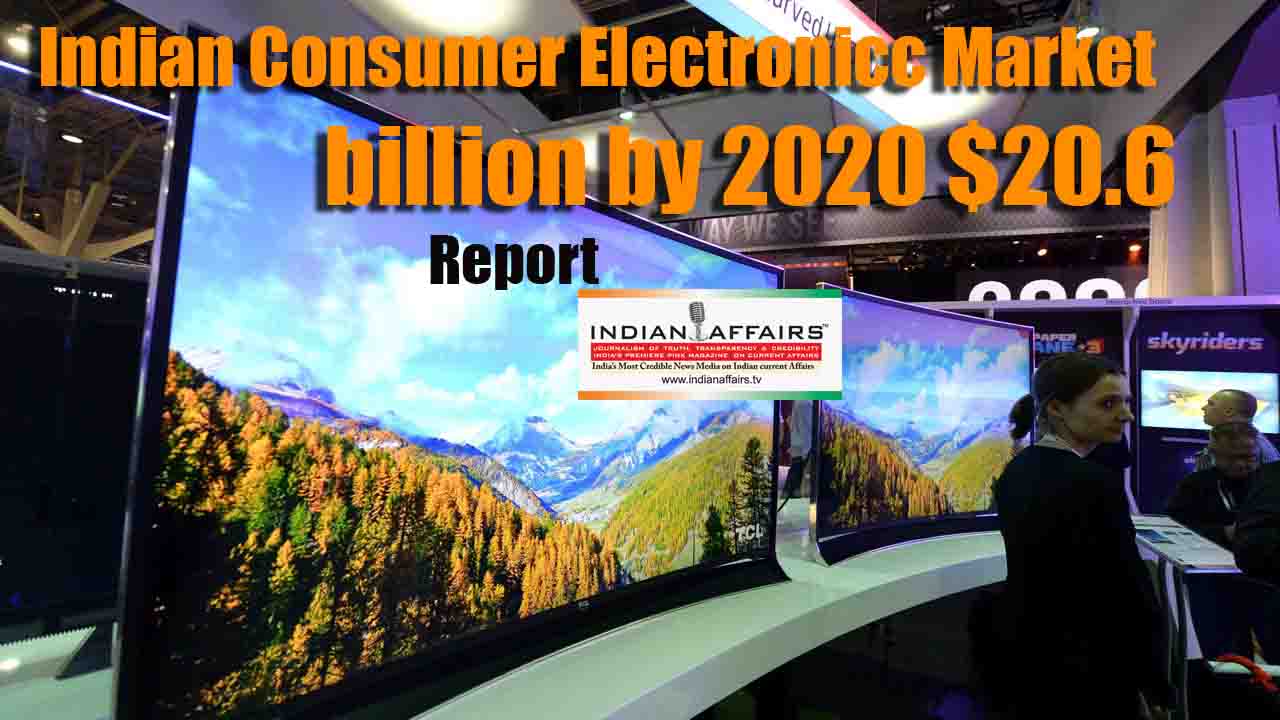 Country's consumer electronics and appliances market is projected to be worth $20.6 billion by 2020 on account of factors such as high disposable income, easy consumer financing and organized retail. India is also expected to rank fifth in the consumer durables market in the world by 2025. The Indian market for consumer electronics and appliances is around $9.7 billion and has grown at a CAGR of 9.7 per cent over the 2010-2014 period and is poised to reach $20.6 billion by 2020.
Over the last few years, retail has become one of the fastest growing sectors in the Indian economy. Organized retail is expected to grow to 8-9% of the Indian retail industry in the next 5 years and FDI in retail is one of the most talked about topics now. There is hectic activity in the sector in terms of expansion, entry of international brands and retailers as well as focus on technology, operations and processes. All these present a tremendous opportunity in this new high growth industry. While the opportunities in Indian retail are immense, all players must be aware that the consumer culture, business practices and industry dynamics in India can differ substantially from what they are accustomed to at home, often leading to pitfalls for the unprepared. This report, The Great Indian Retail Story, has been written by Ernst & Young to help international players understand some of the key features of the Indian retail industry and environment. The report includes answers to some of your burning questions in terms of trends, challenges and outlook for the retail industry, such as, ƒ Consumer behavior and the changing face of Indian consumerism ƒ New formats and strategic issues such as supply chain, people and security ƒ Key success factors for entering and setting up a profitable retail business in India ƒ Infrastructure in terms of quality and availability of real estate and mall space and logistics ƒ The business case for India and some of the key challenges the industry is likely to face We hope that international retailers will find this report useful as they approach opportunities in India. As one of the leading service providers to the Indian retail industry, Ernst & Young offers market insight, industry experience and an array of risk, tax, regulatory, advisory and transaction services to assist international retailers anywhere in the country. The domestic consumer electronics and durables sector has witnessed a substantial growth over the last few years. This sector plays an important part in the economy of the country and provides employment to millions of people, more importantly to a large number of women in the country. The Indian TV and consumer durables market has been growing big, primarily driven by imports. However, with the given macroeconomic factors and government impetus with "Make In India", India is well positioned to increase its manufacturing base in the consumer durables. Even the manufacturers on their part are willing to invest in India and increase their manufacturing base in the country to serve domestic markets and also to export in order to gain scale and make Indian operations viable. The report highlights the opportunities and challenges in this sector and presents some of the policy recommendations to provide boost to this sector. Currently, there is low level of component manufacturing activity in our country which discourages domestic manufacturing of end products; therefore there is a need to create a component industry to cater to the demand of manufacturers. Further, we need to ensure that all necessary government policies and incentives are implemented in letter and spirit. Hence, we would like to work closely with the government and industry for the implementation of these suggestions.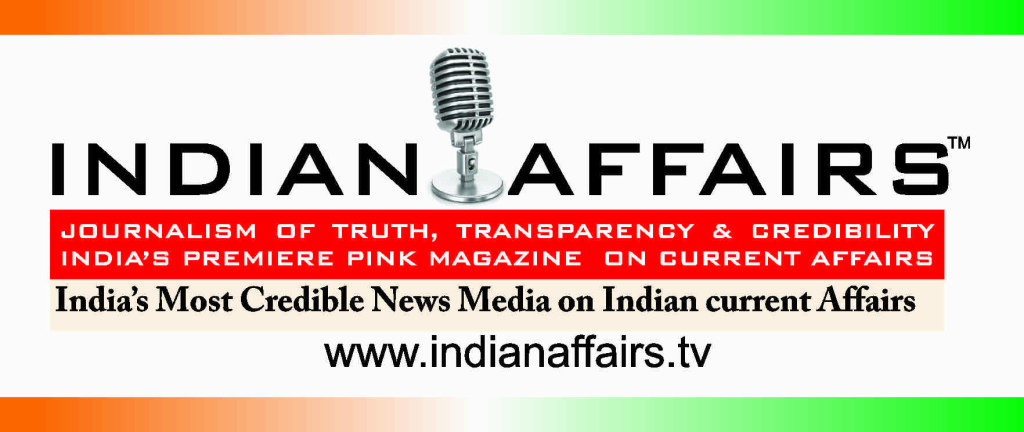 India's GDP which currently stands at USD 690 billion is slated to touch USD 740 billion by the end of 2006. India is the world's 4th largest economy as regards GDP (in PPP terms) and is expected to rank 3rd by 2010, just behind the US and China. The country is on the brink of becoming an economic powerhouse ready to unleash its largely untapped potential for those who are willing to take the right step forward. In the retail sector, in spite of a 1.07 billion strong population, the target consumer base for most retailers in India stands at about 405 million. Of this, about 30 million have a combined purchasing capacity of USD 230 billion. The country's 6 million 'rich' population shops worth USD 28.36 billion every year. The retail sector in India is highly fragmented and organized retail in the country is at a very nascent stage. There are about 12 million retail outlets spread across India, earning it the epithet of a "nation of shopkeepers." More than 80% of these 12 million outlets are run by small family businesses which use only household labour. Traditionally, small-store (kirana) retailing has been one of the easiest ways to generate self-employment, as it requires limited investment in land, capital and labour. Consequently, India has one of the highest retail densities in the world at 6% (12 million retail shops for about 209 million households). India's peers, such as China and Brazil, took 10-15 years to raise the share of their organized retail sectors from 5% when they began, to 20% and 38% respectively. India too is moving towards growth and maturity in the retail sector at a fast pace. 85% 15% US 81% 19% Taiwan 55% 45% Malaysia 40% 60% Thailand 30% 70% Indonesia 20% 80% China 97% 3% India Organized Traditional Retail is amongst the fastest growing sectors in the country. India ranks 1st, ahead of Russia, in terms of emerging markets potential in retail and is deemed a 'Priority 1' market for international retail.
---
While the urban market accounts for the majority share (65 per cent of the total revenue) in the consumer durables sector in India, future growth is expected to be driven by the rural market, as the government increases its focus on rural electrification. At present, the consumer electronics segment constitutes 17 per cent of the total Indian electronic products, which is the third-highest share. The segment consists of TV, DVD players, Set Top Boxes, home theater systems, MP3 players, audio equipment's, digital cameras and household appliances as washing machine, ACs, microwave, refrigerators etc. Interestingly per capita income in India is expected to expand at a CAGR of approximately 6.6 per cent during 2013-19, from $1,500 in 2013 to $2,200 in 2019.  Moreover, the retailers are also providing easy financing options to the consumers by partnering with the banks.  Organized retail industry is expected to cover a market share of 15 to 18 per cent by 2020, from around 3 per cent currently and would not only streamline the supply chain but also facilitate increased demand. According to CEAMA estimates, the LED/LCD market is expected to grow at around 20 per cent from 2014 till 2020, while refrigerators are expected to grow at around 10 per cent in that period. Air-conditioners would continue to rise between 6 to 7 per cent between 2014 to 2020, while washing machines are expected to grow up to 9 per cent during the period. However, Set Tox Boxes would grow fastest on account of digitization of the cable delivery system. "The total STB market was 18.4 million units in 2012 and is expected to grow at a CAGR of 28.8 per cent to reach 39.4 million units by 2015… the number of DTH subscriber in India is expected to increase from 73.1 million in December 2014 to 200 million by 2018. However, the industry is facing challenges such as rising freight cost, infrastructure bottlenecks and under-developed ecosystems, among others.