Rebuilding India's Villages, Hopes & Aspirations!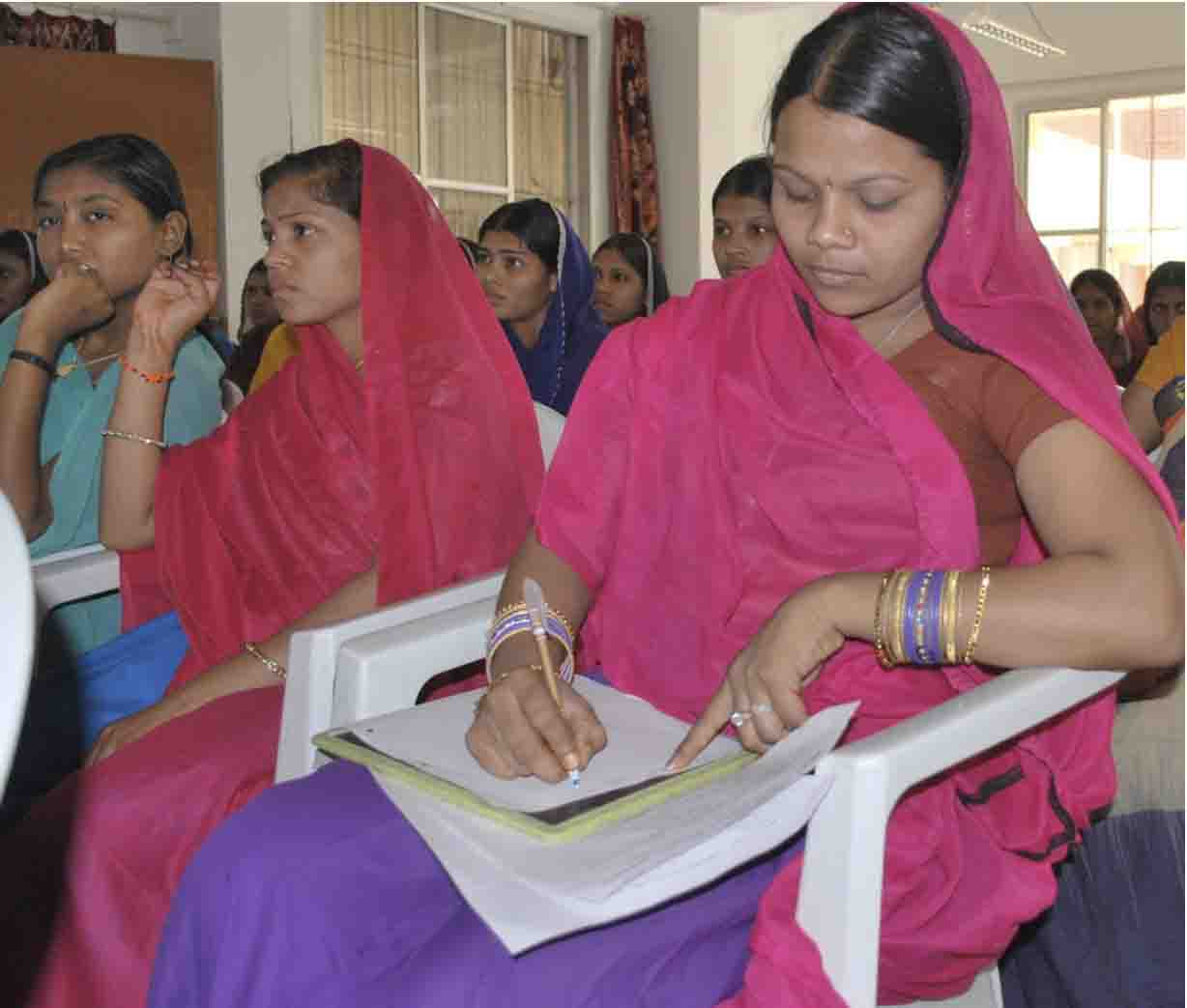 The Planning Commission has been abolished. A new body in its place has been set up – the National Institution for Transforming India (NITI) Aayog. Fresh responsibilities, too, have been outlined for the NITI Aayog, indicating what kind of role it could play in the coming months. But more significant and revealing are the details in the Expenditure Budget for 2015-16 that show the government's financial allocations for the NITI Aayog.
India needs more reforms in rural sector than urban innovations, @Indian_Affairs features @sachin_rt @VillageSoda @SATYABRAHMA

— Indian Affairs (@Indian_Affairs) April 25, 2015
First, it would be interesting to take a look at the new set of responsibilities for the NITI Aayog. The overall task of setting national development priorities with the active involvement of states has been entrusted to the new body. It is expected to foster cooperative federalism and prepare credible plans at the village level and aggregate them progressively at higher levels of the government. There is also a hint that the new body would provide support to the government through its advice and research work and even build itself to be a think tank.
All this might appear a little vague. But what could provide some clarity are the two words that have been used by the government in articulating the new responsibilities of the NITI Aayog. And these are: Plan and states. What this means is that whatever else the NITI Aayogmay be doing, it surely will continue to both formulate plans and engage with the states. What these plans would be and what the nature of engagement with states would be are issues that the NITI Aayog will have to work out. Similarly, the government will have to decide if it would permit the NITI Aayog to determine the allocation of central resources to states or act as a forum of discussion of Centre-state issues.
It, therefore, appears that the NITI Aayog will not be completely different from what its predecessor was. There are other indications as well that support such an assessment. For instance, even though the Planning Commission has been abolished, the planning ministry continues to remain in existence. You might wonder what the need for a planning ministry would be when the government has bid goodbye to the planning era. And an even more important question: What role would a full-fledged minister for planning play when there is no Planning Commission?
Probably, restructuring institutions are easier than reforming the council of ministers. One possible reason for retaining the planning minister could be to have a person who could be present in Parliament to address questions and issues concerning the NITI Aayog. If that is the only reason for having a planning minister, then why not have the prime minister, who is the chairman of the NITI Aayog, or a minister of state in the Prime Minister's Office to do that job in Parliament? Or has planning not been completely abandoned?
Controversies have also surfaced over the status of the vice-chairman and members of the NITI Aayog. It appears even as its vice-chairman will enjoy the rank of the Cabinet minister, his pay and perquisites will be equivalent only to those offered to a Cabinet secretary. Likewise, its members will enjoy the rank of a minister of state but their salaries will be the same paid to a secretary in the Union government. What does it mean for the NITI Aayog vice-chairman's status as a permanent invitee to the Cabinet meetings? Remember that the deputy chairman of the Planning Commission was an invitee to all such Cabinet meetings.
Equally interesting is the financial outlay for the NITI Aayog's secretariat for this year, estimated at Rs 52 lakh, compared to Rs 42 lakh spent on the secretariat of the Planning Commission in 2014-15 and Rs 25 lakh in 2013-14. The overall expenditure on the NITI Aayog for this year would be around Rs 88 crore, compared to Rs 93 crore in 2014-15 and Rs 78 crore in 2013-14. So, what is going on about institutional reform? And where are the financial savings that the creation of a leaner body like the NITI Aayog was to have generated?
The government has of course saved some money by doing away with the Independent Evaluation Office that was set up in 2011-12 to assess the effectiveness of the government's flagship development programmes. Have the flagship programmes too been wound up? Not really, even though the funding pattern for some of them has changed and the states have been asked to cough up more on financing some of them. So, who will evaluate these programmes?
In short, whatever role the government may want the NITI Aayog to play, it should articulate it more clearly. Equally important, there is an urgent need for some reforms of the council of ministers and the rules of business framed by the government for the NITI Aayog.
---
Sachin Tendulkar's Initiatives
It took all of four months. Puttamraju Kandriga has gone from being a slummy village to a modern miracle after it was adopted by cricketer-turned-MP Sachin Tendulkar. Concrete roads with tiled pavements, an underground sewage network with a treatment plant, storm-water drains, 24-hour water and power supply, a playground, a community hall…this Andhra Pradesh hamlet about 150 km north of Chennai, with infrastructure that many an Indian city may be proud about, is quite unlike any other in the region or probably even the State.
Says the Master Blaster: "We plan to do much more."
It was last November that Sachin stepped in to adopt the village under the Sansad Adarsh Gram Yojana, flagged off by Prime Minister Narendra Modi a month earlier. Unlike other similar high-profile village adoptions where work is yet to begin on the ground, a lot has already been accomplished in this village thanks to quick decisions and constant supervision. Puttamraju Kandriga is a sleepy little village with just 399 people living in 110 houses. Predominantly made up of Backward Class/ST below-poverty-line families, the people make a living from growing red chillies and lime.
"We had no roads, no toilets in our homes nor did we have running water and uninterrupted power supply till Sachin adopted our village. Today, we have all of those along with excellent roads," says Bhaskar Rao, a chilli farmer-resident, with a mix of happiness and pride.
The model village is a joint effort of the local administration and Sachin who has contributed ₹2.79 crore from the MP Local Area Development Scheme (MPLADS) funds, while the Government has sanctioned ₹3 crore. "I'm proud that we have been able to provide basic necessities of life such as running water on tap at home and toilets," Sachin told BusinessLine over phone from Mumbai.
Asked why he chose this village and not one in his home State, Sachin replied: "Puttamraju Kandriga is also in India. I've received support from all over India. Wherever I went I was showered with love and affection which means a lot to me."
---
 Chhavi Rajawat: The woman sarpanch who transformed her village
---
For some people goals and aspirations never end and the quest for life goes on. Chhavi Rajawat, a merit finder and an optimist who came out of the box of monotony and went back to her village in Rajasthan to bring about the concept of management to sort out the problems existing there. Born in Jaipur, Rajasthan, Chhavi is from a small village called Soda in Malpura tehsil, Tonk district. She did her schooling from Rishi Valley School (Andhra Pradesh) and Mayo College (Ajmer), and went to Lady Shri Ram College, University of Delhi for graduation. An MBA graduate, Chhavi utilizes her business management degree to take care of her village better.
Before switching her focus towards Soda village, she worked with five companies with various capacities. And today she is accumulating all her experience and applying on the welfare of the village as aSarpanch. Apart from sorting out various disputes among the farmers and villagers, she is also taking note of the unemployment issues and kind of facilities provided to the villagers of Soda. Chhavi heads the NREGA meetings in the village and believes in taking crucial steps which would help the village to come forward. Besides being the sarpanch of Soda, Chhavi also runs a hotel that family owns in Jaipur and a horse riding academy.
She also undertook the water conservation project which includes digging afresh and strengthening of the reservoir covering an area of 100 acres. According to her, there are numerous problems and issues in the village which needs to be resolved.
PROBLEMS:
About the panchayat, it is actually a gram-swaraj where the sarpanch is not really a sarpanch. His post is just for namesake. There is a lack of funds and no powers that a panchayat can use for the welfare purpose. The villagers completely depend on the district level government officials. These officials and local politicians are bribe feeders and eaters and thrive on casteism. Therefore without any legal documents or proofs, the legal issues remain tied up in files for years. The only authority a panchayat has is listing down the proposals of projects that village has to undertake. This is then sent to the District headquarters for approval and sanctions.
The estimated cost of the water conservation project is 3.5 crores. The reason the state government gave for not funding this project is that it prohibits the usage of machinery for therural development. All the water in the village is declared unsafe owing to high levels of natural contamination from fluoride, chloride and other minerals and salinity. Due to the saline nature, the water is not fit for irrigation also. This unsafe water is showing its effects on village kids who most of them are suffering from dental fluorosis. Therefore rainwater is the only source of safe water available in the village. Prior to 2010, Soda has been declared as the drought hit zone which got relief in 2010 after 14 years.
In villages, agriculture is the only source of income which is seasonal. Thus even those who are above poverty line cannot afford to shell out money to construct toilets and take sanitation measures.
Children education in Soda is hindered by the government for not providing options of subjects in which they are interested in. This makes young children indifferent towards their studies and hence they tend to give up.
MEASURES TAKEN
According to Chhavi, water conservation project was there top priority, hence now it is running successfully and independently under her assistance and due to the honest effort of villagers ofSoda.
Lack of proper sanitation was another issue in Soda, which Chhavi and the villagers are overcoming by seeking funds to build toilets in each and every home in the village (i.e., 1000 households cost per toilet being Rs.500). Apart from this, solar electricity is also promoted in soda village which is a great help to them. If one has to bring some positive change, one has to work very hard in every direction, Chhavi is trying to change mindsets. "Villagers have got used to not working and taking the partial payments for NREGA, I have to change that, I go for surprise visits and give them a scolding or two if they are not working", says Chhavi. With the help of NREGA and various NGOs, she is focusing on bringing about job opportunities and safe drinking water in the village which is the major concern. She is also involved in improving the education facilities in the village.
Working hard with the villagers of Soda, Chhavi says that she is used to rural life as she grew up playing with kids of farmers. Soda is her home and she believes in doing every good thing for the village welfare. Chhavi took the whole responsibility of the village and says she is paying her debt to the village she grew up in. Villagers of Soda consider Chhavi as their daughter and trust her skills. Girls of the village want to be like her and get inspiration from her work.
More than 90 percent of the educated and skilled people live in cities and become a part of a rat race. And out of that 90 percent educated 20-30 percent settle abroad to make money. They forget the very fact that our country needs them. Chhavi Rajawat is out of those 10 percent educated personalities who give up their comforts and glamorous city lives and work for the cause of welfare of the country and her village Soda. Chhavi Rajawat is an angel of the Soda village and the villagers. At this point of time, the people of Soda not only appreciate her but also feel proud of them. Now Chhavi resides in the Soda village itself and takes all the crucial responsibilities for the improvement of the system which a village sarpanch should take. Chhavi proved to be a heritage saver by being a merit finder which became a boon for Soda village.
Recasting India is about how a set of exceptional individuals, ideas are catalysing social and economic changes in India
After the deluge of daily negativity of the Indian media, a cheerful and thought-provoking account of grassroots transformations in the country cannot but come as a relief. Journalist-author Hindol Sengupta's Recasting India, a book about how a set of exceptional individuals and entrepreneurial ideas are catalysing socio-economic transitions in far flung parts of India, is a splendid change, invigorating, effervescent and crammed with dramatic insights.
The book suggests that India is transforming in small but profound ways with incremental changes that have the potential of turning exponential. The basis of this optimistic book is the author's concept of Per Capita Hope, which he believes is hidden by a "narrow focus on GDP".
A more powerful phenomenon, he writes, is "the new found freedom from anxiety and a constant sense of being held back, the paranoia of failure and the humiliation of class that millions of Indians have been freed from. No longer was success the exclusive privilege of the wealthy, I argued.
Liberalisation had had an equalising, democratising role; it had allowed all of us to dream and then try to become. It had given us Per Capita Hope."
Hope is what this book is all about; the process of transformation explained through 10 heart-warming stories of change. The book leads us away from the new glass and aluminium citadels of progress to the lanes of city slums and backward rural alleys where more profound transformations are at work.
Most of the book is about entrepreneurship at the micro level and how this process is not only generating money and raising incomes but also gradually levelling social inequalities and promoting what the author calls a democracy of everyday experience.
One story talks about a village called Hiware Bazar in Maharashtra. "As an Indian, with years of having travelled in and visited Indian villages — often utterly foul and despondent places — coming to Hiware Bazar is almost surreal", the author writes.
"A few kilometres from Ahmednagar, the car turns into a small lane and then into fields where roads don't exist at all. All very classic rural India until all of a sudden, a few metres from the village, a well-paved, bump-free road pops up again. This leads straight into a village that, in fact, does not look like an Indian village at all."
Hiware Bazar today has solar lighting, a sewage disposal system, uncontaminated ground water, clean white washed village office, prosperity and best of all, a new found dignity. Not too many years ago it was just another poverty stricken rural dead end. It is not merely change that makes this village unique but how this transformation occurred thanks to a commerce post-graduate who returned to his village.
Popatrao Pawar, son of a wrestler, returned to Hiware Bazar after completing his masters from Pune University and was elected village sarpanch or headman.
He correctly identified water shortage to be the reason for their misery and began a water conservation programme through cooperative action and existing government development programmes.
Pawar said he spotted the missing link in the problem. "We had to conserve our most precious resource — water. Everything else flowed from there." His water conservation projects, which meant repair of eroded forest land, building of water harvesting structures and conservation of the village watershed area, not only sent agricultural production skyrocketing but also changed the lives of hundreds of women previously condemned to a life searching for clean drinking water.
Not surprisingly, per capita income in the village has soared from `832 to more than `30,000; just three families in the village are below the poverty line compared to more than 90 per cent earlier.
Life too is far better; cleanliness has meant the end to mosquitoes and flies, money has built a properly staffed village health centre, a proper school and toilets in every house. The story illustrates how a single idea from a single social entrepreneur has the power to change hundreds of lives.
The stories are compelling not merely because they talk of far reaching change in the lives of thousands of ordinary Indians but also because they are so different from the usual drivel churned out by the mainstream media.
The book is a quick and easy read, which is only to be expected from a business journalist like Sengupta, who clearly has travelled widely and looked closely at some of the myriad socio-economic process at work in this country. His emphasis in this book is on how transformative entrepreneurship in this country is capable of being: "Of course entrepreneurship is not a magic wand — it will not solve everything, nor will it solve things instantaneously. But business has — largely — never been thought of as part of the solution in India."
With this book it is perhaps time to give that notion another thought.