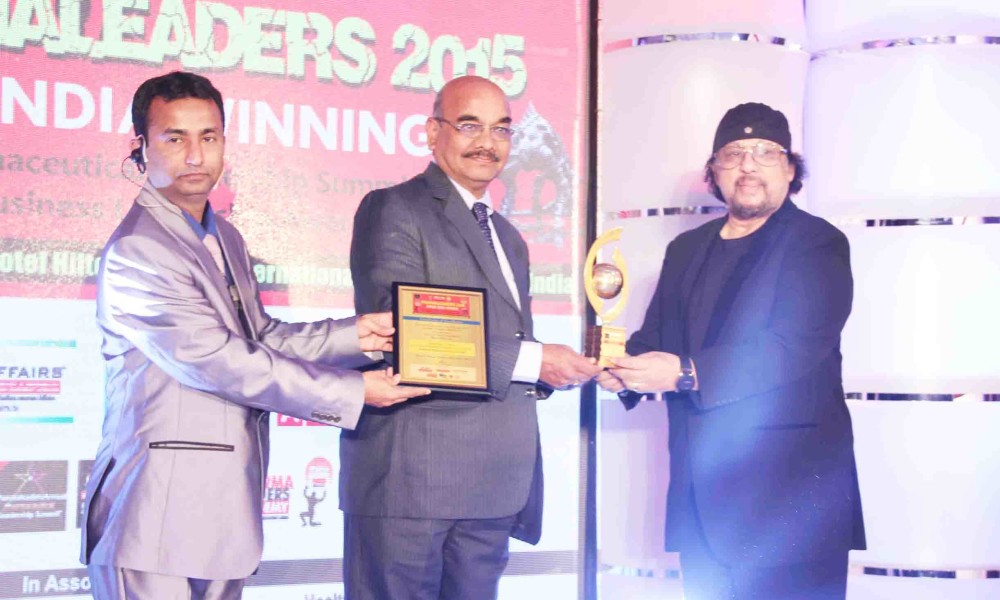 Jenburkt Pharmaceuticals voted by the Network 7 Media Group as "India's Most Promising & Valuable Company 2015"
Jenburkt Pharmaceuticals selected by the Jury of Pharma Leaders Board for consistent performance at Pharma Leaders Super Brand Awards 2015 Annual Ceremony
Jenburkt Pharmaceuticals, India's fastest growing pharmaceutical company having dominant presence in the key therapeutic segments with ethical marketing network received the rare distinction at the prestigious Pharma Leaders Platform in its 2015 Annual Award Editions as "India's Most Promising & Valuable Company 2015" at the 8th Annual Pharmaceutical Leadership Summit & Pharma leaders Business Leadership Awards 2015 on Wednesday, 30th December at  Hotel Hilton Mumbai International Airport, Mumbai, India where more than 300 power packed business tycoons, diplomats,healthcare leaders had assempled to be part of the historic debate on PHARMA LEADERS 2015 –  BRAND INDIA WINNING.
The Award Trophy & Certificate of Excellence was presented in a glittering award ceremony marked by the presence of Who's & Who's of the Indian Pharmaceutical Industry. Mr. Louis Banks who has often  been referred to as the Godfather of Indian Jazz & the iconic music composer was the Chief Guest of the evening conferred the awards with the presence of Mr.Satya Brahma, Chairman & Editor-In-Chief of Pharma Leaders Group, asia's most analytical news media in healthcare communications.
In a letter addressed to Mr. Ashish Bhuta, CMD, Jenburkt Pharmaceuticals Limited, The selection committee outlined the process of selection as "What began as an enterprise in  1985 with a single manufacturing facility at has grown into one of the biggest pharmaceutical corporate in the country, has now  blossomed into a formidable power house in pharmaceutical business in india & aiming at  much more bigger space under your dynamic leadership. Your performance under tough conditions stands out to be the most watched company in 2015. This is an outstanding growth record in indian pharma space where the indian pharmaceuticals market recorded a CAGR of 12.79 per cent in 2015 from US$ 6 billion in 2005, and is expected to expand at a CAGR of 15.92 per cent to US$ 55 billion by 2020 & By 2020, india is likely to be among the top three pharmaceutical markets by incremental growth and sixth largest market globally in absolute size & the biggest advantage is that India's cost of production is significantly lower than that of the US and almost half of that of Europe. It gives a competitive edge to India over others.
---
Founded in 1985, Jenburkt Pharmaceuticals is engaged in manufacturing and marketing of speciality and high quality pharmaceutical formulations and healthcare products. Jenburkt is a public limited company, with its stock listed on the Bombay Stock Exchange. Jenburkt's head quarters is located in Mumbai, from where its entire operations are handled. Jenburkt Pharmaceuticals Ltd. manufactures and markets pharmaceutical formulations in India and internationally. It offers prescription medicines in various therapeutic areas, such as anthelmintic, anti-arthritic, antibiotics, antidiabetic, anti-hypertensive, anti-inflammory analgesic, anti-malarial, anti-osteoporotic, anti-ulcerants, aphrodisiac, dermatological, gastrointenstinal, hematinics, neuropathy, and protein preparation, as well as anti-cough, cold, and allergy. The company was founded in 1985 and is based in Mumbai, India.
Strong Domestic Operations:
Jenburkt Pharma has a strong committed team of more than 575 sales force across India, Jenburkt promotes all its 85 brands ethically across 75,000 doctors and 50,000 chemists regularly. Backing the strong force company has more than 1000 stockists and 25 superstockists. Jenburkt also caters to large Government, Semi-Government Institutions, Missionary Hospitals, Public Sector Enterprises, etc.
Growing International Exports:
Currently, Jenburkt's products are being exported to 15 countries globally with a clear focus to expand on a yearly basis. Also Jenburkt is open to partnering foreign pharmaceutical firms to market their pharmaceutical products in India; Company is also in search of a capable partner to market their pharmaceutical products across the globe through which they can improve on their exports sales which constitutes small proportion of total sales.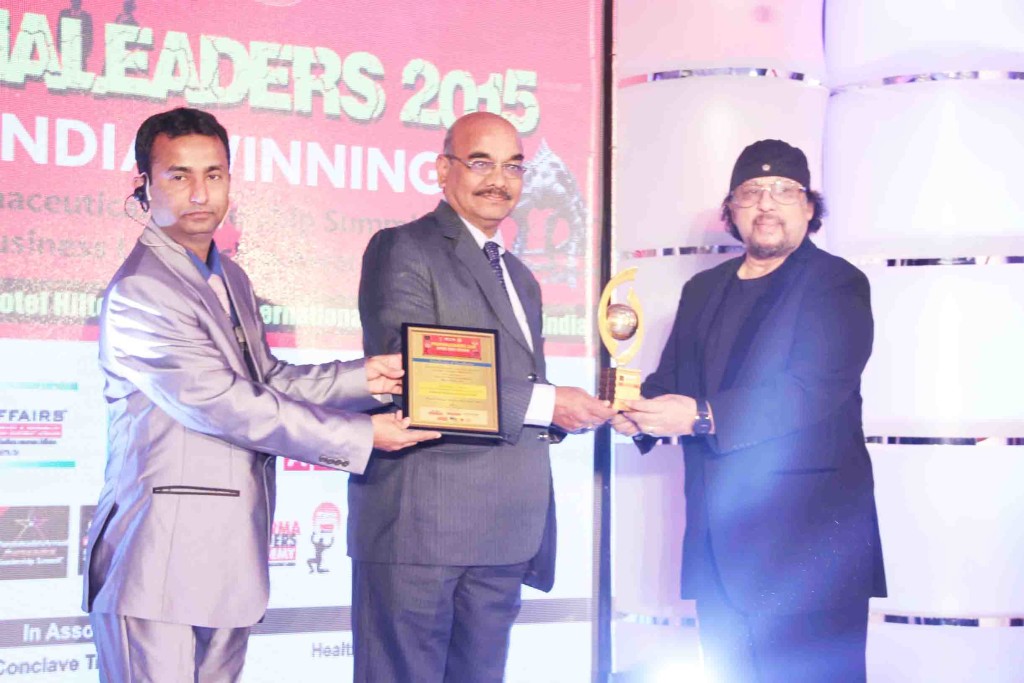 Strengthening the Brand:

Company is focused on strengthening their brands in their respective segments during the last year. There is a growing trend of competition from regional companies who operate either in a few districts or in a few states in India. This is apart from the competition from large organizations operating in India. Neuropathy detection camps and bone densitometry camps were carried out in various parts of the country for detection of neuropathy and osteoporosis.. The strategy of Company is to focus on long term therapies in acute and chronic ailments, by moving up the value chain continuously. As a result, a few of the Company's brands are the preferred choice in certain segments. Company has some strong brand like CARTI SAFE FORTE (Anti Arithritic) , POWERGESIC Tablets (Anti Inflammory Analogesic).They rank among the top five in those segments.

Quality Portfolio of Products:

Jenburkt has good health through quality products that include prescription and over-the-counter drugs. Their prescription medicines span across various therapeutic areas such as anti-arthritic, antimalarials, anti-osteoporotic, antibiotics, antidiabetics and anti-inflammatory drugs and more. Hence Company has good quality of products in their portfolio.

Strong Manufacturing Facilities:

Company has the state-of-the-art manufacturing plant at Sihor-Gujarat, in India. The plant is modern and well-equipped with spacious operational areas having adequate capacities for manufacturing world-class pharmaceutical and healthcare products. Company's plant is approved as per W.H.O Guidelines with current G.M.P requirements, apart from approvals from various countries. Furthering the development of formulations, Jenburkt has a Research & Development unit duly approved by the Ministry of Science & Technology, Government of India. Hence company has strong manufacturing facilities to cater both domestic and international market. Also Jenburkt has a progressive lineage of manufacturing high quality formulations backed by a strong Research & Development, Regulatory and global marketing team. The big thrust of Jenburkt's strategy is to focus on creating a new category in the Indian and the International pharmaceutical market vis a vis.

Recent R&D Activities:

Recently company undertook commercial scale manufacturing of Frendacid, an antacid and antiflatulance for export market. Also Company continue to work towards formulating new and existing molecules for domestic and international market for efficient and cost saving drug delivery systems. Hence company is in continuous process of improving on its product portfolio.

<!-comments-button-->