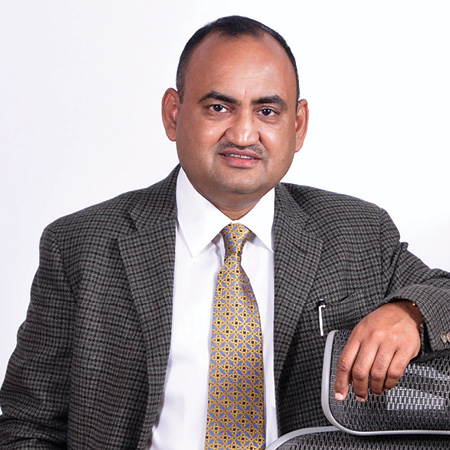 Dilip Surana led Microlabs Limited Wins peoples heart, voted as Best Company to work for at Pharma Leaders 2016 annual power brand Awards.
Microlabs Limited voted by the jury members of the Network 7 Media Group's annual pharmaceutical power brand awards in the category of Best Company to work for under the selection process of strong & robust HR policy aimed at building a world-class community of pharma professionals.
Microlabs received top recognition when the visionary CMD of Microlabs  Dilip Surana received the coveted award at the glittering annual award ceremony of Pharma Leaders Power Brand awards considered to be most credible & prestigious. The Trophy & Citations was received from the hands of Dr. Mukesh Batra, Chairman, Dr Batras & satya brahma, chairman & editor-in-chief, pharma leaders group where more than 400 industry leaders were present on friday, 23rd december 2016 at hotel sahara star.The set of 40 awards ware conferred to the top leaders & companies. Nation's top healthcare leaders, pharma experts, policy makers, renowned doctors, social activists, bureaucrats & professionals of the Indian pharmaceutical & healthcare leaders assembled to witness the 9th annual pharmaceutical leadership summit & pharma Leaders business leadership awards 2016 organised by Network 7 Media Group's Pharmaleaders, asia's most analytical news media in healthcare communications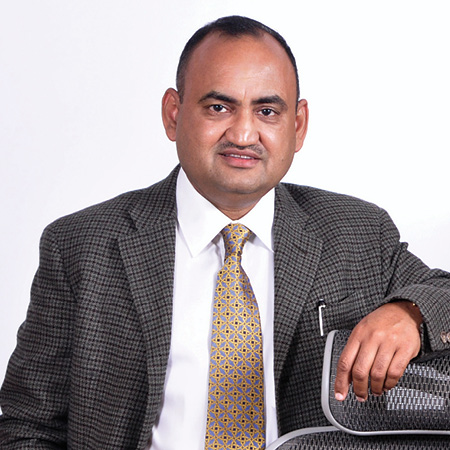 With more than 9000 dedicated employees, 20 marketing divisions, 14 oral formulation plants with a strong R & D facility, the institution of Microlabs's landmark & inspiring "Micro's Performance Award"has been very exemplary. Indeed the employees continue to work as a one family & one team making Microlabs as India's most respected pharma company with a formidable domestic marketing & strong export house. The growth of Microlabs has also been consistent over the last few years  & with among the top 10 companies like Cipla with  (20%), Mankind (21%), Alkem (28%), Macleods (30%), Lupin (24%) and Aristo (38%) grew faster &  Glenmark with  (26%), Micro labs (20%) and IPCA (27%) thus outpaced the market. Today Micro Labs Limited is a multi-faceted healthcare organization with a proficient marketing team, state-of-the-art manufacturing facilities and R&D centres that are at par with international standards. All this, robustly backed by a strong distribution network and path-breaking research work has placed us amongst India's fast growing transnational healthcare organizations.
Ranking 14th among prescriptions (as per SMSRC May 16′ )and 19th in sales (as per AWACS MAT May'16) , Micro's brand portfolio includes some of the topmost brands in various specialties like Cardiology, Diabetology, Anti-infectives, Ophthalmology, Pain, etc. Amidst our proud achievers is Dolo, an award-winning brand highly prescribed for fever management.The company is also at the forefront in social contribution, striving to be a model corporate citizen in terms of Environmental Protection & Social Initiatives with significant contributions in the areas of education and health. Micro Labs is poised to achieve unparalleled status in the global pharmaceutical industry. Backed by a profound and resolute vision, we now have our eyes set on attaining the $1 billion mark by 2020.
The Jury Members strongly believes that Dilip Surana's visionary leadership integrates the task orientation style and people orientation style of leadership in a qualitatively new level of performance. The Company has made people perform tasks because they are happy to do them as they are inspired by the vision of building a successful healthcare empire. Under Mr. Dilip Surana's visionary leadership,  the entire workforce showed exceptional results and made them perform beyond their imagined limitations. They are  happy not only because their leader is the best but because they have become their best selves because of their leader. The strong 9000 employees bear testimony of Company's vision that  "people are the main priority at our establishment. Company's people are essential to Company's success. Company's focus on building their capabilities, and aim to support and empower them to be the best they can be. You have attracted and retained the most talented people by investing in training, development, support, and learning opportunities. You rightfully realize that all the technologies and facilities amount to nothing in the hands of an unskilled employee. This reason alone motivates you to provide the best of opportunities and work conditions to Company's dedicated members. As a progressive healthcare company, helping Company's employees stay safe, healthy and productive is a priority.

Nation's top healthcare leaders, pharma experts, policy makers, renowned doctors, social activists, bureaucrats & professionals of the Indian pharmaceutical & healthcare leaders assembled to witness the 9th annual pharmaceutical leadership summit & pharma Leaders business leadership awards 2016 organised by Network 7 Media Group's Pharmaleaders, asia's most analytical news media in healthcare communications. The theme of the Summit India@70, was presented by Annaswamy Vaidheesh, Managing Director – India & Vice President South Asia, GSK Pharmaceuticals India. Mr. Krishnakumar Subramaniam, Vice President, Business Development, India, Africa & Middle East, Glenmark Pharmaceuticals Ltd gave an opening Address & moderated the summit analyzing the speakers viewpoint.Satya Brahma,Chairman & Editor-In-Chief – Pharma Leaders Group in his opening address said "the change of guard in America with Donald Trump becoming US president, the impact of healthcare/pharma business will have a significant impact as Trump win might mean opportunities for Indian pharma.Trump had proposed to lift entry barriers for drug makers that offer safe, reliable and cheaper products. India contributes to nearly a third of all drugs sold in the US and this is unlikely to change for now, given the thrust of both Democratic and Republican parties on affordable health care. The US market will, however, continue to see pricing pressure as a result of consolidation of hospitals and insurance companies". Increasing focus on Patients safety & concerns by hospitals & pharma companies will be key to healthcare innovations said Satya Brahma. The other notable speakers included Mr.Rajendra Pratap Gupta, Policy Maker, Researcher, & advisor to  Minister of Health & Family Welfare , Govt. of India addressed on "Digital Healthcare Innovations – Challenges & Opportunities". The focus on healthcare delivery was evident as Health care in rural India– How technology can be leveraged for improving health care in Rural India was presented by Mayank Handhi, Social Activist in a interactive debate with Satya Brahma of Pharma Leaders. Dr. Manoj Khanna, Founder and Chairman, Enhance Clinics, Globally renowned Hair Transplant & Cosmetic Surgeon spoke on "Cosmetic Surgery Industry in India – Achi Din kya Aayenge?". Vipin Pathak, Co- Founder & CEO, Care 24 addressed on Elder Care: Changing landscape, India and global. The highlight of the Summit at Pharma Leaders 2016 debate was on panel discussion moderated by Satya Brahma where top minds of the medical profession & healthcare addressed on "Is healthcare a commodity or a basic human need?". The esteemed members of the panel discussion were Dr. Kishore Kumar, Consultant Neonatologist, Chairman,Cloudnine Hospital,Dr. Sudhansu Bhattacharyya, Head of Department of Cardiac Thoracic Surgery,  Bombay Hospital,Dr. Mudit Saxena, Group CEO Care Hospitals, Anand Garg, Former Chief Executive Officer, Seven Hills Health,Dr. Manoj Khanna, Chairman, Enhance Clinics,Dr. Debraj Shome, facial plastic surgeon and director, The Esthetic Clinics,Chandrashekhar Pandey – Founder and COO at Smile Merchants,Dr. Mannan Gandhi, Founder, The Integral Ayurveda,Rushi Trivedi – Founding Director & CEO at Smile Merchants

<!-comments-button-->