Congress Veteran & Assam Governor Janaki Ballav Patnaik will be remembered as a political Maverick & an astute administrator despite in news for wrong reasons!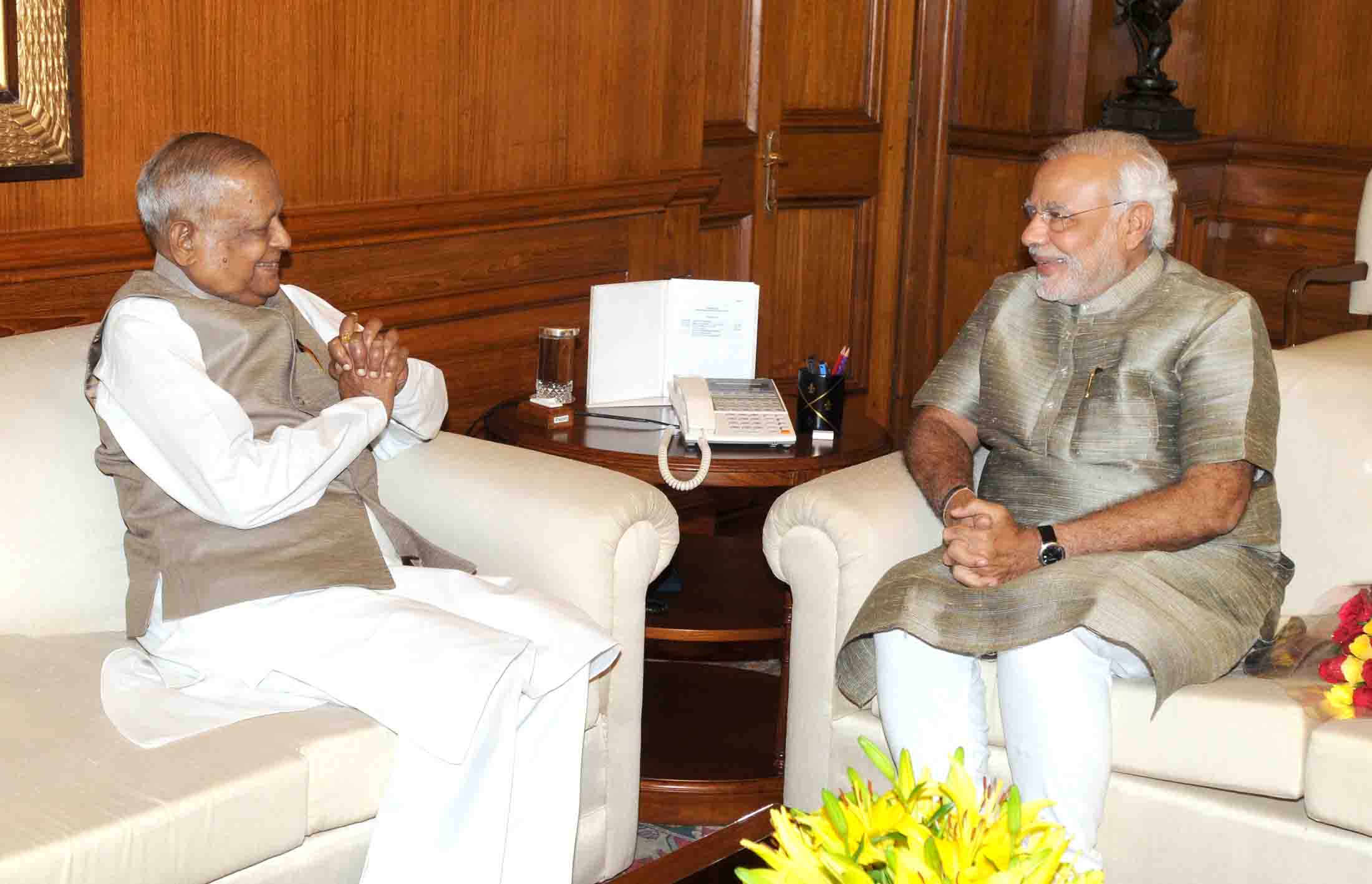 Former Governor of Assam and three-time Chief Minister of Odisha Janaki Ballav Patnaik is no more. He passed away in a private hospital at Tirupati in Andhra Pradesh at 3 am on Tuesday, family sources said.Mr. Patnaik, a veteran Congress leader, was 89 years old and is survived by his wife Jayanti Patnaik, son Pruthvi Ballav Patnaik and two daughters – Sudatta Patnaik and Supriya Patnaik.According to his son-in-law Soumya Ranjan Patnaik, Mr. Patnaik had gone to Tirupati from Bhubaneswar on Monday to attend the convocation ceremony of Rashtriya Sanskrit Vidyapeetha there on Tuesday. Mr. Patnaik was Chancellor of the university.He felt pain in his chest at around 11 p.m. on Monday night and was rushed to a private hospital where he passed away at 3 a.m.The body of the late leader will be brought to Bhubaneswar by a special flight in the afternoon for cremation at Swargadwara in Puri.Mr. Patnaik had returned to Odisha in December last after completing his full term of five years as Governor of Assam.He was born in Puri district on January 3, 1927. He was Chief Minister of Odisha from 1980 to 1989 and again from 1995 to 1999. He was also the Leader of Opposition in Odisha Assembly from 2004 to 2009.
@ODISHAAFFAIRS Congress Veteran & Assam Governor Janaki Ballav Patnaik will be remembered as a political Maverick & an astute administrator.

— SATYA BRAHMA (@SATYABRAHMA) April 22, 2015
Mr. Patnaik, who started his career as a journalist, was a Sanskrit scholar and wrote several books.
'End of an era in Odisha politics'
Leaders cutting across party lines made a beeline for his residence in Bhubaneswar after the body was brought was brought from Tirupati..
Odisha Governor S.C. Jamir, Chief Minister Naveen Patnaik, Ministers and leaders of various parties reached the Forest Park residence to pay floral tributes to the veteran Congress leader.
'Multi-faceted'
"J.B. Patnaik will be remembered as a multi-faceted personality who influenced the socio-cultural and political life of Odisha for a long period. His death marks the end of an era in Odisha politics," the Chief Minister said in a condolence message.
---
When he became chief minister of Orissa for the first time in June 1980, Indira Gandhi's Congress (I) had swept to 118 seats in the 147-member state assembly. She sent Patnaik, who was then minister for civil aviation, tourism and labour in the union ministry, to Orissa to head the party and government.
Patnaik continued to be chief minister until 1989, and took the post again between 1995 and 1999. He controlled the Orissa Congress as its president for nearly three decades until he was pulled out by party chief Sonia Gandhi after the disasters in the 2004 assembly (38 seats) and Lok Sabha (2 seats out of 21) polls.
Considered by many as the only undisputed leader the Orissa Congress has had, Patnaik's political career didn't, however, take off for nearly three decades after his first brush with politics in 1950, when he became the president of the state unit of the Congress's youth wing. It is not widely known that during the freedom struggle, Patnaik had once raised the tricolour on the hostel building of Ravenshaw College in Cuttack after pulling down the Union Jack.
Patnaik, who was known for his erudition and grasp over Oriya and Sanskrit literature, veered towards journalism initially, becoming a sub-editor in The Eastern Times of former chief minister Harekrushna Mahtab. Subsequently, in the 1960s, Patnaik went on to edit Prajatantra, a leading Oriya daily.
Between 1956 and 1960, Patnaik was a member of the Standing Committee of the All-India Newspaper Editors' Conference and, between 1956 and 1967, of the Sahitya Akademi of Orissa.
Patnaik's first shot at state-level politics ended in failure in 1967 after he lost as an Independent candidate for the Dharmashala assembly seat in Jajpur district. He realised he needed the backing of a political party to forge ahead. The same year, he joined the Congress, then under Jagjivan Ram.
In 1969, Patnaik made one of the important decisions of his political career when he chose to go with Congress(R) of Indira Gandhi, growing in stature and earning her trust. In 1971, he had his first electoral victory, winning the Cuttack Lok Sabha seat and then becoming deputy minister of defence in Indira's cabinet. He held the post from 1973 to 1975, and was then minister of state for defence until 1977.
In 1979, he again showed his loyalty to Indira and Sanjay Gandhi by choosing to remain with Congress (I) when the Congress again split. In 1980, he became a union cabinet minister.
Meanwhile, bigger opportunities were opening up. Nandini Satpathy, who was chief minister of Orissa during the Emergency, had become unpopular due to her ineffective control over the administration. As a political vacuum in Orissa loomed, Indira sent Patnaik to the state to take charge in June 1980.
Patnaik's long stint in power was marked by a series of controversies.
During his first term from 1980 to 1985, he refused to take action against Congressmen allegedly involved in the gangrape and murder of the wife of a newspaper journalist in the coastal Jagatsinghpur district. The opposition accused Patnaik of siding with the rapists. The chief minister took no action until Indira reprimanded him, calling the incident a "ghastly murder".
Patnaik's tall claims of ushering industrialisation to the near zero-industry Orissa through slogans like "Thousand Industries in a Thousand Days" turned out to be hot air, as none of the MoUs with industrial houses translated into actual business. Patnaik remained in power until 1989, even though he virtually gave over the reins of the state to confidant Basant Biswal, who too was widely accused of corruption.
In May 1986, Patnaik's image lay in tatters when The Illustrated Weekly of India published a cover story accusing the chief minister of sexually exploiting those who came to him for jobs. Patnaik sued the Weekly and banned it in Orissa. Though Patnaik won a public apology in 1997 after a protracted court battle, the image stuck.
The next big controversy arrived that same year, when former advocate general Indrajit Ray, who had helped him fight the court battle against the Weekly, was accused of molestation by a housewife named Anjana Mishra. Mishra alleged the AG had molested her in his chamber where she had gone to discuss a case of dowry harassment that she had lodged against her husband. Patnaik took no action until the Orissa High Court ordered a CBI inquiry.
In 1997 again, a Congress politician and former associate of the chief minister, Jaydev Panda, alleged in a sworn affidavit that his wife, Babita, was being sexually exploited by Patnaik. As the outrage peaked, the Pandas disowned the affidavit and described Patnaik as a "father figure".
In January 1999, Patnaik faced one of the biggest controversies of his career after Anjana Mishra alleged that three men had intercepted the car in which she was travelling and gangraped her at the chief minister's behest.
After the Graham Staines burning incident that same month, Patnaik was asked to resign as chief minister, but his vice-like grip over the party remained intact.
Sonia Gandhi's increasing control over the Congress coincided with the political eclipse of Patnaik. After the 2004 elections, he was asked to step down as PCC chief. He, however, remained leader of opposition in the assembly until 2009, when he was sent on forced retirement as Governor of Assam.
Despite the controversies, Patnaik will be remembered for starting Nalco, the biggest public sector aluminium maker in the country. During his tenure, Paradeep Phosphates, Birla Tyres, Nilachal Ispat Nigam Limited, Orissa Sponge Iron Limited and many small and medium sized industrial units in textiles and other sectors set up shop in the state. He also brought IT majors like Infosys and Satyam (now Tech Mahindra) to Bhubaneswar's Software Technology Park.
In the 80s, Bhubaneswar, was no more than a semi-rural settlement. Under Patnaik, it urbanised and modernised rapidly, through the creation of parks, a stadium, a planetarium, library, film studio, and several educational research institutes.
Patnaik, who was known for his scholarship, wrote a biography of Gautama Buddha and translated the Bhagvad Gita into Oriya. He spent a long time as editor of Paurusha, a monthly magazine published in Oriya.
Patnaik leaves behind his wife, former MP Jayanti Patnaik, son Pruthvi Ballav Patnaik, and two daughters, Sudatta Patnaik and Supriya Patnaik. His son-in-law Soumyaranjan Patnaik is editor of the leading Oriya daily Sambad.
The government announced a state holiday on Tuesday and a seven-day state mourning in Patnaik's honour. PM Narendra Modi, CM Naveen Patnaik, and Governor S C Jamir were among the senior leaders who expressed their condolences.
---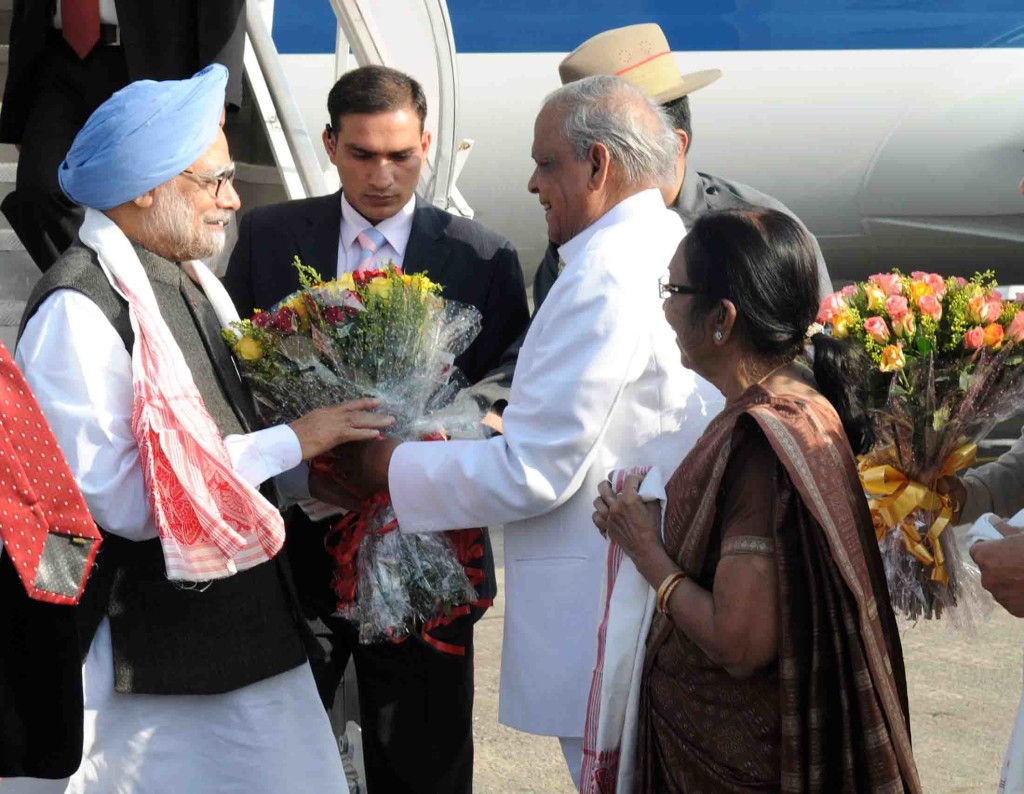 The death of veteran Congress leader Janaki Ballabh Patnaik marks the end of an era in Odisha's politics.Patnaik, who died at the age of 89 at Tirupati in Andhra Pradesh on Tuesday, took complete control of the Congress' organisation in Odisha and emerged as one of the most powerful regional satraps of the party.He dominated state politics for more than three decades, drawing accolades for his organisational skills and administration, as well as criticism for alleged corruption and excesses by Congress cadres during his rule.Patnaik's role as a politician almost overshadowed his accomplishments as a littérateur, journalist and erudite scholar. He served as chief minister for the longest period of more than 13 years, a record broken recently by Naveen Patnaik.The former Assam governor had gone to Tirupati from Bhubaneswar on Monday to participate in the convocation of Rashtriya Sanskrit Vidyapeetha. Patnaik was the chancellor of the Sanskrit university.He complained of chest pain at about 11 pm on Monday and was rushed to a hospital, where he died, his family said.Patnaik was Odisha's chief minister three times – first for two consecutive terms during 1980-89 and then from 1995 to 1999. He served as governor of Assam from 2009 to 2014.
Chief minister Naveen Patnaik described Patnaik's death as a huge loss for Odisha.
"He was a great figure in Odisha politics known for his political acumen and administrative abilities and withstood the test of time in politics. He had profound knowledge in a range of subjects in art, culture, tradition and literature. He himself was an erudite scholar as well as an acclaimed journalist," the chief minister said in his condolence message.
Prime Minister Narendra Modi described Patnaik as a "pillar of Odisha politics" and a popular leader who was always connected with the people's views and aspirations.
Born on January 3, 1927 in Rameswar village of Khurda district (undivided Puri), Patnaik graduated in Sanskrit from Utkal University in 1947 and did his post-graduation in political science from Banaras Hindu University in 1949. A year later, he became president of the youth wing of the state Congress unit.
He was elected to the Lok Sabha for the first time in 1971. In 1980, when he was the Union minister for civil aviation in the Congress government headed by Indira Gandhi, she chose him to become chief minister of Odisha.
Patnaik then took complete control of the Congress' organisation in the state. Long after his tenure as chief minister, Patnaik retained a strong grip over the state Congress unit. The party's top leadership tried hard to bring in other leaders to lead the state unit, which was continuously on the decline since 2000, but was never successful.
He edited the popular daily Prajatantra and founded the literary magazine Paurusha. He translated the Mahabharata, Ramayana and Srimad Bhagbat Gita into Odia and won a Sahitya Akademi award for translating Bankim Chandra's novels.
Observers say Patnaik, despite all the controversies and allegations, was the best bet Congress had to counter the BJD. Most party workers still think that when the BJD and BJP snapped their ties before the 2009 elections, Patnaik could have made a huge difference and may have even recaptured power for the Congress in the state.
Though this may be debatable, it underlines the importance of Patnaik's role in the state.
---
The political legacy of Janaki Ballav Patnaik, who passed away at a Tirupati hospital in the wee hours today after straddling Odisha's politics for four decades, remains a mixed one. There are as many people who admire him for his political acumen, his equanimity in the face of adversity and his literary exploits as there are detractors who blame him for the degeneration of the political culture in the state.But no one, except perhaps the congenital JB hater, can deny him his place in the politics of the state in general and Congress politics in particular. It is a measure of his standing in the Congress that the party never came back to power after he was unceremoniously shown the door by Sonia Gandhi in the wake the Graham Staines murder in January 1999. The farther he was taken away from the helm in the state Congress, the deeper it sank, to be reduced to just 16 seats in the 147-member Odisha Assembly in the 2014 elections.
Detractors would argue that the party had done worse after his two back-to-back stints as chief minister from 1980 to 1989, having been reduced from a steamrolling majority of 117 to just 10. But it took JB just five years to plot the downfall of a bulldozing Biju Patnaik, who had returned as chief minister in 1990 after a gap of 28 years with a stupendous majority of 123 and bounce back to power in March 1995.
JB was not a leader in the Biju Patnaik mould, who always led from the front. He was not a great orator either. But he was the master of political manoeuvring who read political signals much faster and better than any of his contemporaries, something that earned him the sobriquet 'wily old fox'. The fact that he was among the very few governors appointed by the erstwhile UPA government who were allowed to complete to their full terms by the Narendra Modi-led NDA government tells something about his ability to read the political winds.
JB was 89 when he returned to Odisha after completing his five-year stint as Governor of Assam in December last year, an age when most political leaders are either too frail or too busy writing their memoirs to be politically active. But he was made of different stuff. The tumultuous welcome that Congressmen gave him on his return had to be seen to be believed. It was as much an affirmation of faith in his leadership as a commentary on the sad state of the party in the Congress.JB did not disappoint his supporters and made it clear that he was in no mood to hang up his boots as yet. "I am in politics and will remain in politics," he announced to thunderous applause from his fans.
Despite his achievements in politics, however, JB could never really bury the charge of corruption and sexual perversion that dogged him for the better part of his political life. There is no dearth of people who still attribute the Congress' failure to return to power on the large scale corruption during his three stints as chief minister. Detractors also peddle stories about his alleged sexual escapades, even after he had gone past the age of 80.
But they have not been able to explain why the Congress has gone steadily downhill after he was sidelined by the party leadership. From 27 seats in the elections in 2009, when he was shunted out as the Governor of Assam, presumably to keep him away from the politics in the state, the Congress was reduced to just 16 in the last elections.
JB, the politician, has more than his share of admirers and detractors. But it would be unfair to judge the man purely on his politics. He was an extremely erudite person, who wrote some wonderful books in Odia. He won the Kendriya Sahitya Akademi for his Odia translation of Bankim Chandra's collected novels in 2001 and the Odisha Sahitya Akademi award for his translation of Bhartruhari's Bairagya Shataka in 1996. He was a great scholar of Sanskrit who could speak extempore and non-stop in the mother of all Indian languages. That is why he was appointed the Chancellor of the Rashtriya Sanskrit Vidyapeeth in Tirupati where he was to have addressed to convocation ceremony today.
JB Patnaik was a man of many parts and it would be unfair to judge one part without taking into account the others.