Agni-III ballistic missile successfully test-fired off Odisha coast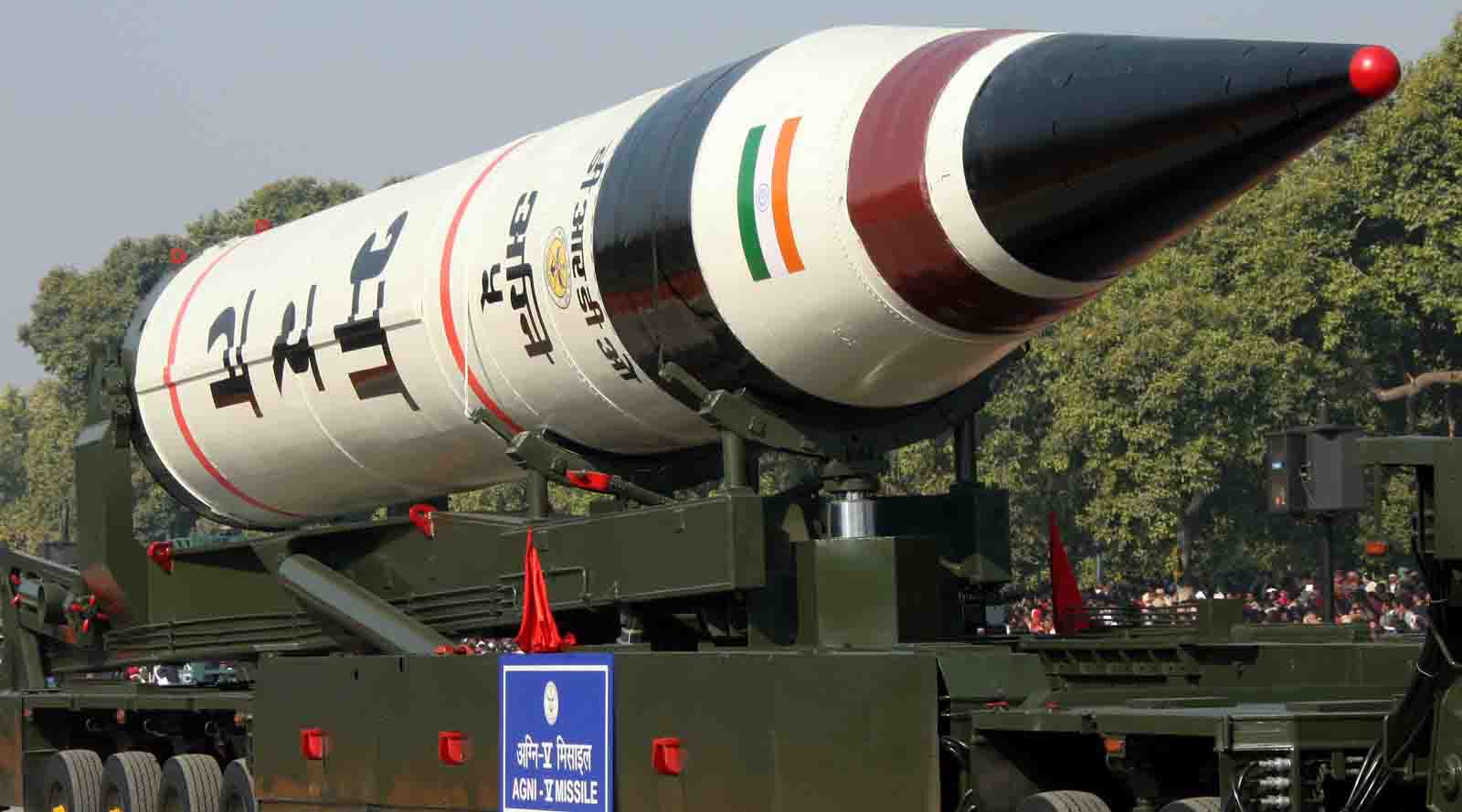 In a step towards strengthening its power projection in South East Asia region, India on Thursday successfully test-fired surface-to-surface intermediate range ballistic missile (IRBM) Agni-III from a defence test facility off the Odisha coast.
The nuclear-capable missile, which has a range of over 3,000 km, was launched on a user trial basis.Reports quoted test range director M V KV Prasad, as saying from the launch base that the test-firing had been successful.The Agni-III missile is capable of carrying warheads weighing up to 1.5 tonnes. It is 16 metres in length and weighs 48 tonnes. The missile has a two-stage solid propellant system. It can re-enter the atmosphere at a very high velocity.The Agni-III is a rail mobile system capable missile and can be launched from anywhere in India.
Defence sources said the indigenously built missile blasted off from a fixed platform of Launching Complex-IV with the help of an auto-launcher at Wheeler Island at about 9.55 am. While the test was carried out by the Strategic Forces Command (SFC) of Army, Defence Research and Development Organisation (DRDO) provided logistic support.Director of Integrated Test Range (ITR) MVKV Prasad said the trial was conducted as part of its user training exercise. "The flight trial has met all mission objectives and all the events have occurred as expected. Terminal phase events were recorded by down range ship deployed near the impact point. The test once again proved the reliability of the state-of-the-art technologies," he said.It was seventh test of the 3,000 km range Agni-III missile and third user trial which was conducted for a lesser range. The missile used in the test was picked up randomly from the production lot. Launched from the mobile launcher, it reached the pre-defined target in about 20 minutes with an accuracy of less than 100 meter. The missile equipped with state of the art avionics and advanced on board computer has the latest features to correct and guide in-flight disturbances.The entire trajectory of the trial was monitored through various telemetry stations, electro-optic systems and sophisticated radars located along the coast and by two Naval ships anchored near the impact point. Hybrid navigation including the GPS and INS was successfully flight tested in this mission.