AAM ADMI – BEYOND ROTI, KAPDA & MAKAN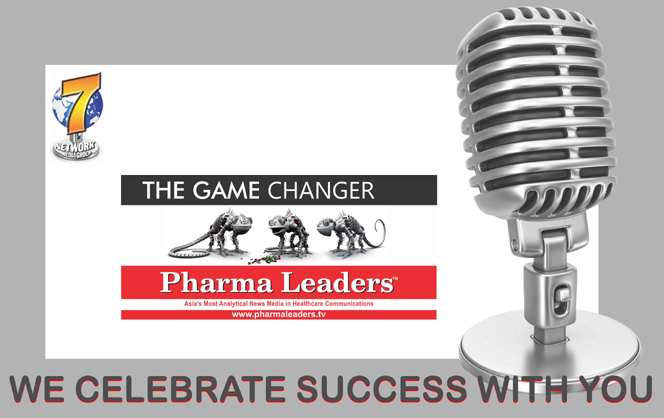 Awardees 2010 : The revolutionary leader of modern India Late Shri Rajiv Gandhi : Lifetime Achievement Award : Mr. Ratan Tata, Chairman TATA Group and Mr. K V Kamath, Chairman ICICI Bank. The India Corporate citizen of the year : Mr. Mukesh Ambani, Chairman, Reliance Industries Ltd, India's best Airlines : Dr. Vijay Mallya's Kingfisher Airlines, The Young Business Leader :Mr. Uday Kotak, Executive Vice Chairman & MD, Kotak Mahindra Bank, Brand of the Year : Lalit Kumar Modi, Chairman and Commissioner,IPL, Business Women of the Year : Ms. Chanda Kochhar, CEO, ICICI Bank Ltd, Bank of the Year M.D. Mallya, CMD, Bank of Baroda, : India's most Admired Bank Shri O.P. Bhatt, Chairman, SBI Bank, : India's most Promising Web-based Solutions Company  Pankaj Jaiswal, Chairman/MD, Dotcom Services (I) Pvt Ltd, : Lifetime Achievement Award Yash Chopra, Producer, Director, Yash Raj Films, : India's Upcoming Biogroup CO  Sanjay Bawsay, Chairman, Synergy Diagnostics Pvt Ltd, : Innovation in Blood Products in IV/IG  R. Muthukrishnan, Chairman, Elshaddai Biologicals Ltd, India's most Admired Electronics Brand  Venugopal N. Dhoot, CMD, Videocon Industries Ltd, :Technically & Scientifically Most Advanced Biotech Company  Gunvantlal Shah, Chairman, Samarth Pharma Pvt Ltd, : Upcoming Pharma retail chain Hemant Bothra MD, :Trust Chemists & Druggists, : Youngest Dynamic Enterpreneur Award  Nikunj Kirtibhai Kanakia, Chairman/MD, Lifeline Industries Ltd, Infrastructure Co. of the year Sanjay Reddy, Vice-chairman of GVK Industries & MD of Mumbai International Airport Ltd, : CSR Woman of the year Ms Sudha Murthy, Chairperson, Infosys Foundation.
AAM ADMI – BEYOND ROTI, KAPDA & MAKAN
AN ORDINARY INDIAN – BEYOND BASIC NECESSITIES: 2011
Friday, 22nd  April 2011       Hotel Leela, The Grand Ball Room     Mumbai, India
The Indian economy is galloping at a breakneck speed and might even reach double-digit growth by 2013, feel Industry pundits & Economists. Many economists agree that the demographic dividend that India enjoys could see the country sustain its high growth rate for a long time to come. The India growth story is indeed enviable. Despite being plagued by myriad problems, India has emerged stronger and more resilient to any global crises so far. India is expected to be the world's fastest growing economy by 2018, according to Economist Intelligence Unit, a research arm of the Economist magazine. But does this so-called growth reach Indians living at the lowest rung of the society, does 8-8.5 per cent rise in gross domestic product indicate better living conditions for the poorest of the poor? . What does aam aadmi feel about this development story so well publicized by the politicians, economists and media alike?. Well this is the State of Affairs & we at 2nd edition of India Leadership Conclave 2011 decided that this year's theme has to deal with common man amidst the year marked by unpleasant & unholy nexus of Corruption & Policy Makers. Last Year, we had a economic theme in our first edition of ILC " Will Resilent Indian Economy Bounce Back by 2010? & this year all our experts belived that it has to be Aam Admi, so, this year's theme is  "AAM ADMI ( AN ORDINARY INDIAN) – BEYOND ROTI, KAPDA & MAKAN ( BEYOND BASIC NECESSITIES) 2011 to be staged in India's commercial capital Mumbai
At the India Leadership Conclave 2011, a wide range of new resources and thinking will be launched. Highlights include: the world's largest study on CEO views on corporate responsibility today and in the future; a new "Blueprint for Corporate Sustainability Leadership"; sets of principles to guide commitment around women's empowerment and social investment; tools and guidance for all of the Global Compact principle areas, as well as key topics such as supply chain and doing business in conflict-affected areas; and best practices in a range of areas to serve as inspiration for increased action.  Future advances in global integration, poverty reduction, protection of our planet and, ultimately, peace critically depend on our ability to collectively address the most pressing global challenges. Accelerating the practice of corporate sustainability and responsibility is an urgent task in these complex times, when crises – from financial market break downs to environmental degradation – are increasingly global and connected. The stakes could not be higher, given that climate change threatens the security of food, water and energy – the interlocking resource pillars which underpin prosperity and the productivity of the economy. To bring about a new era of sustainability, business everywhere must put long-term considerations, comprehensive risk management and ethics at the top of the corporate agenda. The India Leadership Conclave 2011 seeks to maximize interaction between participants. For the majority of the Summit, including plenary sessions, participants will be seated at tables of approximately 10 people – consisting of leaders from a variety of stakeholder groups. Sessions will begin with a panel discussion conducted in "Question & Answer" style, to be followed by round-table discussions by participants. 2011 will mark a decade since world leaders committed to reduce extreme poverty and set out the Millennium Development Goals (MDGs) to be achieved by 2015. Much remains to be done – especially with negative impacts from climate change, food crises and the global economic downturn turning back advances. Poverty is a profound threat to global security, interdependence and building strong markets. Business can and must strengthen its role in finding strategic and effective solutions to combat global poverty, hunger and disease.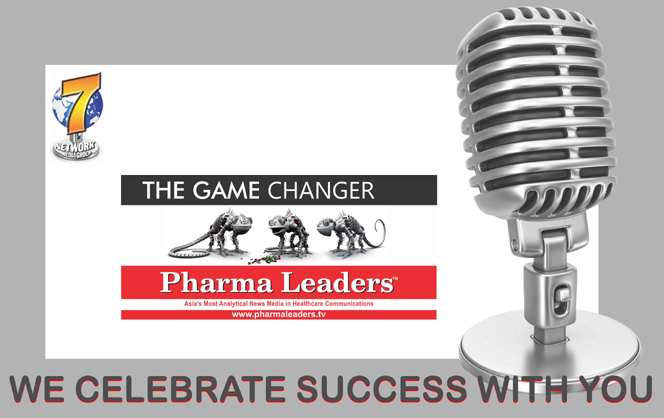 Most young people in towns or villages are no longer resigned to their fates. This change is mainly propelled by some 350 million Indians between the ages of 16 and 35 — or some 35% of our population — who have mobiles in their hands and a motorcycle or car to ride. It is a revolution of impatient young people. Inspired by television, they want the good life and want it now. Many students disdain government colleges but head for private institutes teaching computers, technical skills and English. They seek employment in call centres or seek to ply their own small businesses as building or service contractors, small manufacturers, owners of roadside eateries or running repair shops. Seeking new opportunities, many migrate from villages to neighbouring towns, leaving the elderly behind. As they earn and spend more, there is an explosion of demand for articles of consumption. Their ambitions, triggered by TV and cinema, are both good and bad. That they still respect many of the underlying Indian values of family and religion is, of course, good. Their impatience and anger and their attraction to liquor, drugs and sex is, of course, not commendable. These young people want quick answers, a fast life and quick justice. This has huge political impact because  India's new youth have little time for the issues that so stirred their elders. They want stable economic progress where they can thrive. The Left are floundering precisely because the ideology of socialism is of little interest to them while the BJP is losing direction because Hindutva ideology offers few work opportunities. Regional languages are losing ground because they are not very useful for job opportunities. They know that Hindi and English are essential for jobs but a third language is an unproductive burden. They are not as strongly bound by caste as their elders used to be. With better education the lower castes also face fewer obstacles. Young men may be more outspoken but young women are no longer as submissive as their mothers had been. Girls want better education that can make them economically independent and free from bondage to caste or tradition. Many are increasingly assertive against forced marriages, dowry and other injustices.  These young people do not respect the  authority of the government because it represents the lazy, inefficient and corrupt world of thanedars, tehsildars, patwaris, doctors at primary health centres or teachers at village schools. They do not respect a legal system where the rich abuse the law to oppress the poor. They also have little time for their politicians because they regard all elected representatives as corrupt and and useless. They have moved beyond 'roti, kapda and makaan' and seek education and employment opportunities that can give them the good life. These millions constitute a huge pool of restless energy that lacks a direction. If they merely follow their movie role models they could become an angry, destructive lot. But if this energy could be productively channelised, it could accelerate India's progress. With education and motivation, they could become a great economic asset as populations age in the US, China, Europe and Japan. But they need young leaders who understand them and who they can relate to.